The Chairperson of the Electoral Commission, Justice Simon Byamukama has asked security forces to refrain from arresting agents at polling stations in the Serere county by-election.
Serere County heads to the by-election today to replace the deceased Serere County Member of Parliament Patrick Okabe.
While speaking during pre-poll meetings with candidates on Wednesday, Byamukama asked security to ensure peace in today's exercise, adding that sometimes the force oversteps its mandate, warning Resident District Commissioners (RDC) over numberless cars.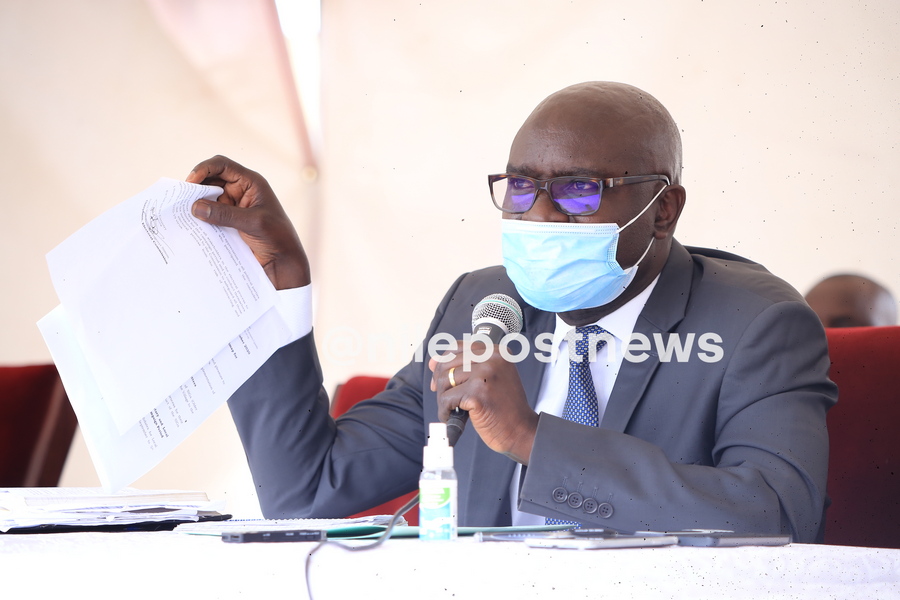 "We don't expect to have a reported episode of agents being arrested from polling stations. We also appeal to the agents and the candidates to conduct themselves according to the law and the guidance issued by the commission in this by-election, we should all work together to achieve a credible exercise," he said.
Byamukama also asked candidates and parties to refrain from any kind of voter bribery to ensure a peaceful exercise.
The voting for the Serere County is taking place today at all the 138 polling stations in Serere District. Voting shall be by universal adult suffrage, and will begin at 7:00 am and end at 4:00 pm.
Byamukama assured the stakeholders of a peaceful exercise, adding that the commission had done its part, from updating the registrar to delivering polling materials.
"Bribing of voters is (stain) on our democratic principles. Under the law, bribery is one of the grounds upon which a victory of the candidate can be overturned if it is proved before court. So, can we please avoid bribery," he said.
Byabakama encouraged political parties and the candidates to appoint in writing and deploy their agents at each polling station.
Designated candidates' agents are advised to report to the sub County offices before 6:00 am today to observe the dispatch of the polling kits to their respective polling stations.
The EC spokesperson, Paul Bukenya said this morning that the commission has dispatched polling kits to all the 138 polling stations the constituency.
"We are ready to commence the polling exercise at 7am this morning and closes at 4pm.W have a total of 74,394 registered voters who are distributed in all these 138 polling stations across seven sub counties and 38 parishes. We have teams that started moving at 4am this morning and by 6am in the morning the last station has been reached," he said.