The Embassy of France in Uganda has today signed a 25,000 euro Memorandum of Understanding (MoU) with the Association of Teachers of French in Uganda (APFO) for the training of teachers of French on the new UNCDC French language syllabus for "O" and "A" levels.
Mr. Yves Mercier, Head of Cooperation at Embassy of France in Uganda, signed the agreement on behalf of the Embassy while Mr. Isevahani Muhindo, President of APFO, signed on behalf of the French teachers' umbrella body.
The Embassy of France has made the promotion of French language and Francophone cultures a top priority and is working closely with the Ministry of Education and all the stakeholders to improve the place of French in the country, as a professional language of communication, education, and culture for the youth, students, decision-makers, entrepreneurs, artists, and sports personalities, among others.
In his remarks, Mr. Yves Mercier emphasized the important role of APFO in professionalizing French teaching in Uganda and reiterated the Embassy's commitment to work with all the stakeholders to improve the quality of French language teaching in Uganda.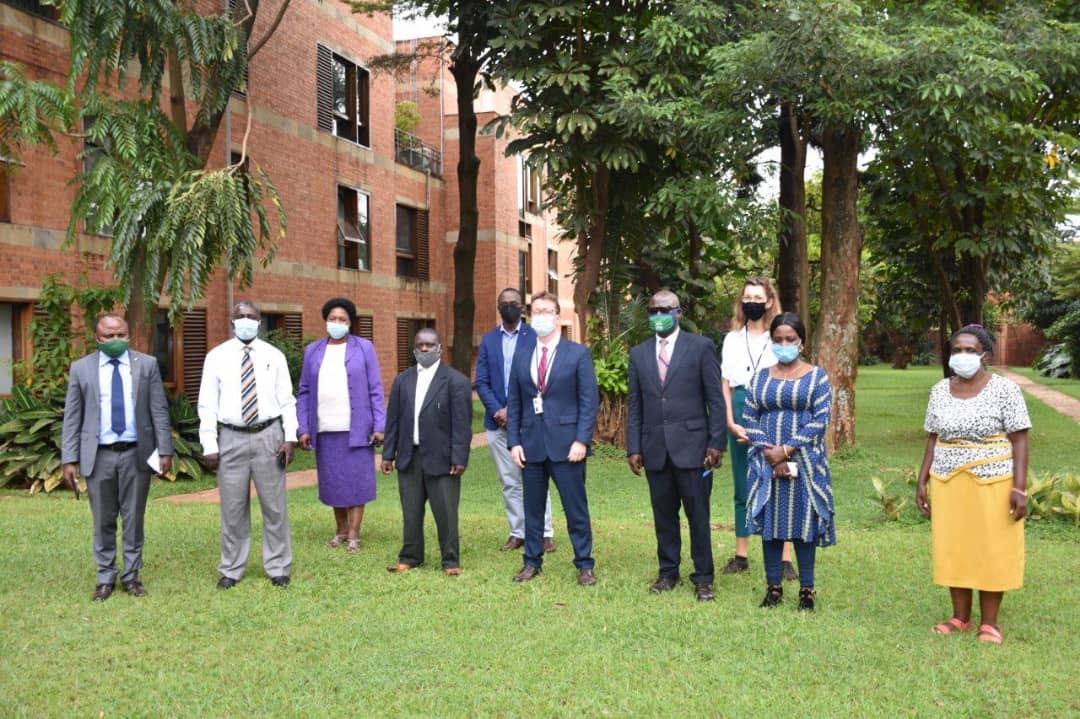 APFO intends to use the fund to train national trainers on the new 'O' and 'A' level syllabus of the National Curriculum Development Center (NCDC), sensitize secondary school headteachers on the importance of offering French as a subject, and conduct regional training sessions for teachers of French in 260 schools from 13 regions of Uganda.
Describing this support as a success for French in Uganda, Mr. Muhindo thanked the Embassy of France for its continued support to teachers of French in Uganda through training and various scholarship programs.
According to Mr. Henry Adramunguni, the In-charge of foreign languages at the NCDC, the new syllabus focuses on the learners' skills and practicability of the language. He requested the Embassy to help avail teachers and learners with the relevant teaching materials.
Within the perspective of relaunching French in Uganda, the Embassy of France has recently signed a similar MoU with Bonjour Kampala francophone web radio to promote French using new technology and with Alliance Française de Kampala to train over 60 journalists and tour guides under its French for professionals program. Two Ugandan singers, Iryn Namubiru and Suzan Kerunen have recently been named Ambassadors for the French language in Uganda. The Embassy is set to support more stakeholders including Universities where French is offered, namely Makerere University, MUBS, Kyambogo University, and Kabale University.