President Museveni has sworn in the 15 newly appointed justices of the Court of Appeal and High Court.
Two months ago, Museveni appointed Inspector General of Government, Irene Mulyagonja and 14 other people as justices of the Court of Appeal and High Court respectively.
"In exercise of the powers vested in the President by the 1995 constitution of the Republic of Uganda and basing on advice of the Judicial Service Commission, I appoint the listed below as justices of the Court of Appeal and Judges of the High Court,"Museveni's message read in part.
On Tuesday, the group was sworn in at a function held at Entebbe State House.
The newly appointed justices of the Court of Appeal and Constitutional Court who were sworn in yesterday included Irene Esther Mulyagonja, Monica Kalyegira Mugenyi and Muzamir Kibedi.
Museveni also sworn-in High Court judges including Esta Nambayo, Isaac Muwata, Isa Sserunkuuma, Vincent Emmy Mugabo, Philip Odoki, Immaculate Busingye, Suzan Abinyo, Jesse Byaruhanga Rugyema, Boniface Wamala, Jane Kajuga Okuo, Jean Rwakakooko, Victoria Nakintu and Nkwanga Katamba.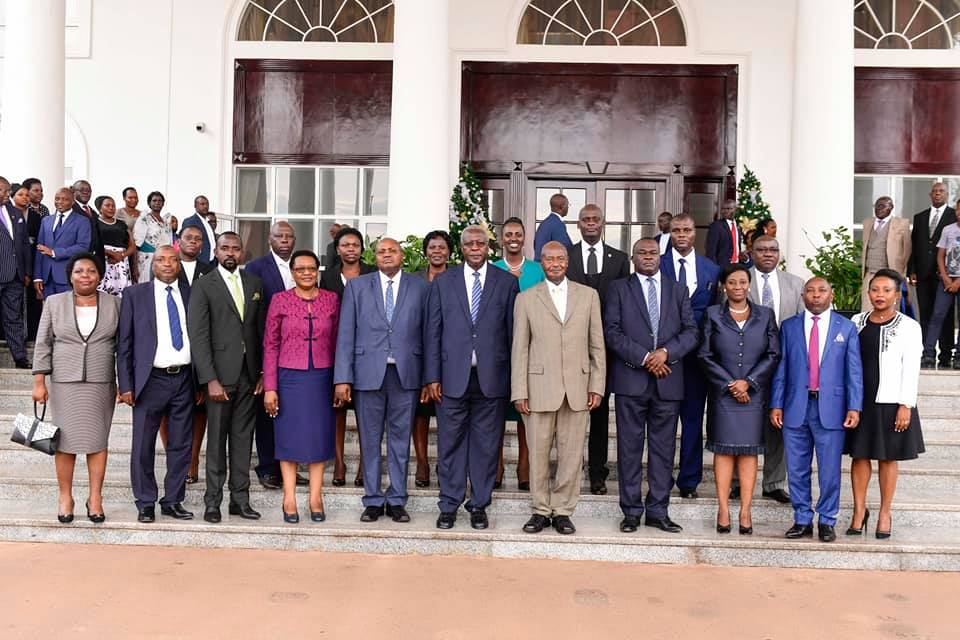 Speaking to the newly sworn-in justices, Museveni asked the judiciary to ensure they prioritize the disposal of business cases so as to avoid having a bad reputation for the country.
"Uganda's competitive advantage should not be interrupted by slow commercial justice. Start with business issues because slow justice can give Uganda a bad reputation. Investors are setting up factories because we have ensured security, "Museveni said.
On the issue of salary increment for judiciary officers, Museveni said the recent increment was just a beginning as many good things are yet to come.