Police on Monday smashed the windscreen of FDC strongman Dr.Kizza Besigye's vehicle before violently arresting him.
The incident happened at around Banda, along Jinja Road while Besigye headed to Namboole where he was supposed to attend anniversary celebrations by FDC leaders in the morning.
Witnesses report that Besigye while on his way to Namboole was, he was intercepted by Police mambas and patrols, his car isolated and sprayed with a good amount of tear gas.
Besigye then ducked back into the car but its rear window was smashed and the former FDC president plucked out of his seat, before being whisked off to Nagalama police station.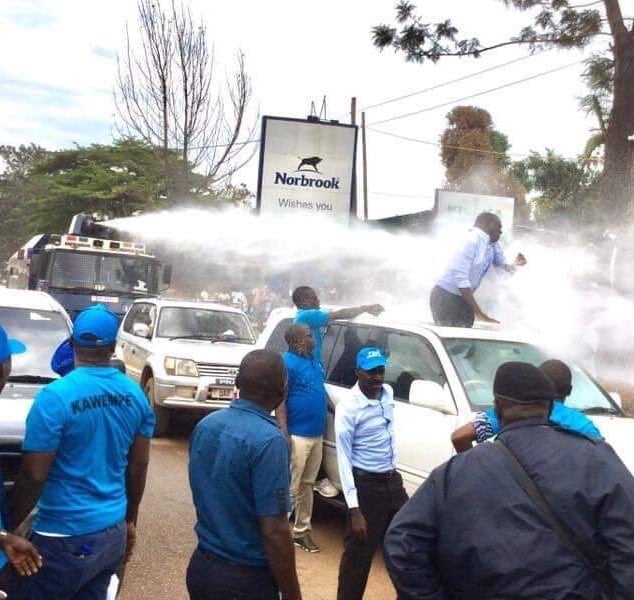 Police claim that Besigye and his FDC supporters were only being adamant, by defying orders "and inconveniencing others."
"FDC informed us about the intended celebration and we wrote back to them advising that they should shift the venue but they ignored our directives," police claim in a statement.
These claim that Besigye defied orders and parked his car in the middle of the road, blocking and inconveniencing other road users.
"The car was towed away and he was taken to Nagalama Police Station. At the moment no charges have been preferred against him but investigators are still gathering evidence."
Police also dismissed reports that one person was shot dead, claiming that "no death has been registered in this operation."