Children with visual and hearing impairments at the Ntinda School of the Deaf received a mega boost in their education and future ambitions as Draw A Smile Uganda blessed them with scholastic materials.
Located at plot 18, Ntinda road with 5 kilometres from the city centre, The Uganda School of the deaf was established in 1959 by the Uganda Society for the deaf and it exists to appreciate the uniqueness of every learner as they encourage them to develop and share skills together through offering primary and pre – vocational training.
Early this year however, reports in local media alleged that despite the school offering the children an environment to learn, majority of them lack scholastic materials as they are often segregated which incapacitates their education ambitions.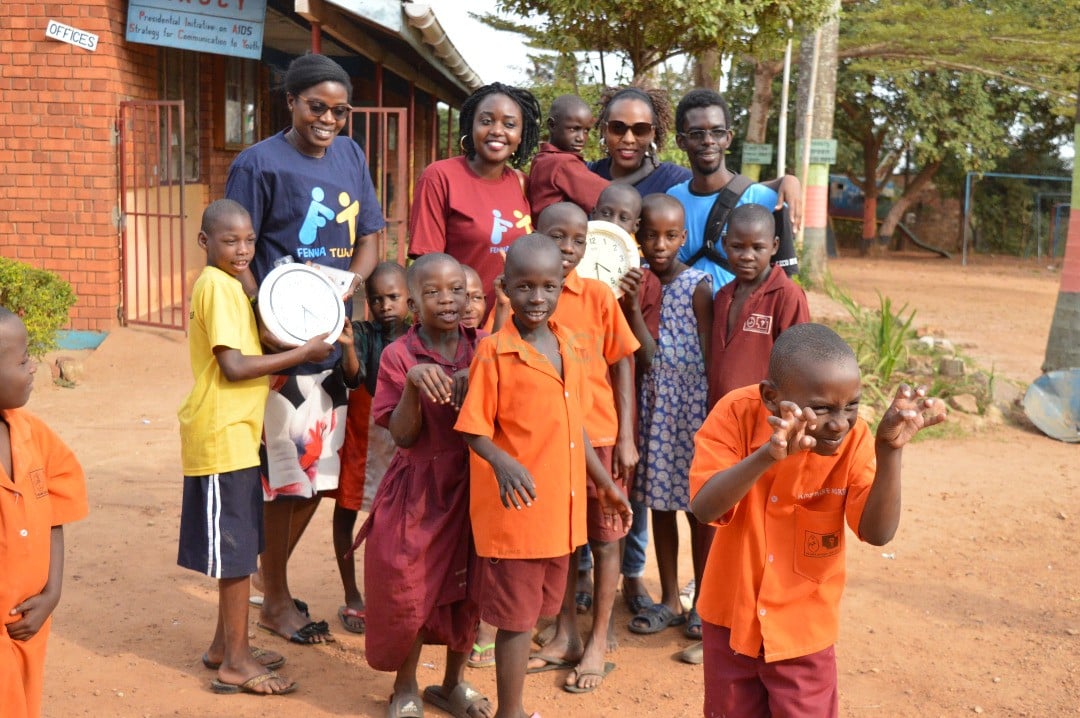 It is on these grounds that Draw A Smile Uganda, a youthful not for profit organisation led by former TV personality Sasha Ferguson, launched a campaign in June this year to solicit funds for the scholastic materials and keep these children in school. The campaign came to a close with a games events on July 29th, 2018 were they collected Shs 1.9 million which they used to buy the materials.
Speaking at the handover occasion on Sunday evening at the Ntinda School of the deaf, Mr. Jackson Mbuusi, The school's head teacher thanked Draw A Smile Uganda for the generosity and promised to take care of the materials that were brought in.
" We are very great full. The children have always had issues with time keeping since we can't use a bell. I will make the items are well maintained so that each of them can benefit "
The materials included a number of items like liquid soap, wall clocks for every class room and dormitories, tailoring equipments among others.