President Museveni has given the entire delegation of 42 national team players and staff one million dollar which is approximately shs3.7 billion for appreciation over their outstanding performance in the ongoing 2019 African Nations Cup.
Apart from winning their first game at the Afcon finals, Uganda went ahead to qualify for the last 16 for the first time in 41 years since 1978 during the 2019 edition of the African Nations Cup held in Egypt but were eliminated by Sadio Mane's Senegal.
On Monday afternoon, President Museveni hosted the national team delegation that had just landed from Egypt at State House in Entebbe.
"Although we didn't win all our fixtures, we made a good effort and achieved some reasonable success. I congratulate you for having achieved some reasonable success,"Museveni told the team.
"I don't know how Senegal got that goal because I can see you are all fit young people. I think what you need to do is get more stamina," the President joked.
Museveni however warned the players against indiscipline, noting that engaging in alcohol and promiscuity would put their talents to waste.
"I am very happy that the Cranes went up to the last 16. I know we will perform better next time. I will work with government to organize one million dollar to distribute among the players and officials in a way you share it," he said.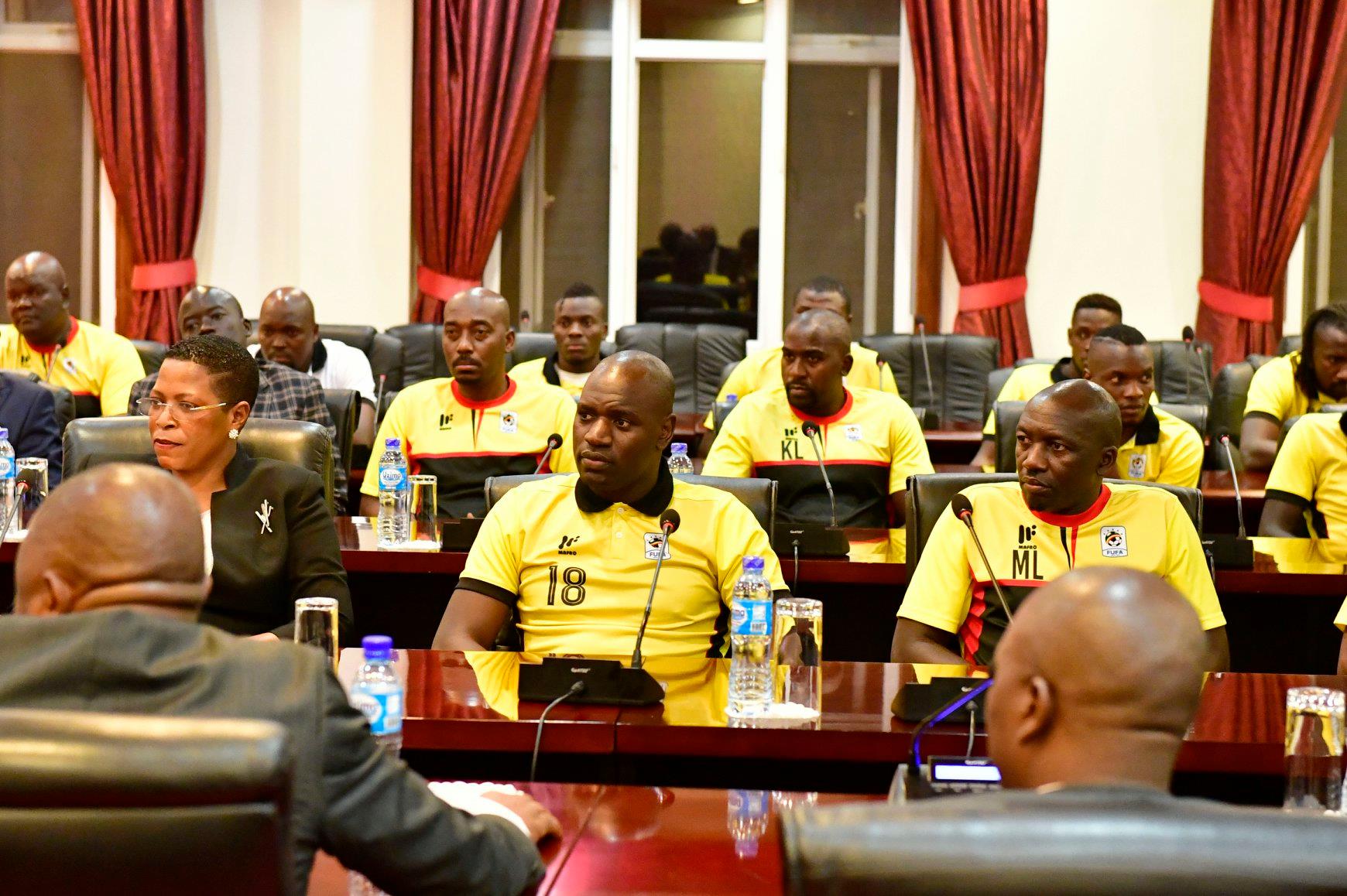 Museveni admitted that government is yet to start supporting the national team seriously but noted it is being done at the same time supporting as sectors.
"However, this small push is already bringing very good results but I think when we start supporting it more, imagine what our sportsmen and women can do,"Museveni noted.
Warns of politics
The President however warned that because of the entertaining value and bringing unity, it is not good to enjoin partisan politics into sports.
"If you see anyone doing it, you know they are not serious. Drunkards enjoy games and thieves suspend stealing for 90 minutes because sports is a good therapy for our society," he said.
He however urged all sports men to ensure they work hard in their youthful days so as to prepare for their old age.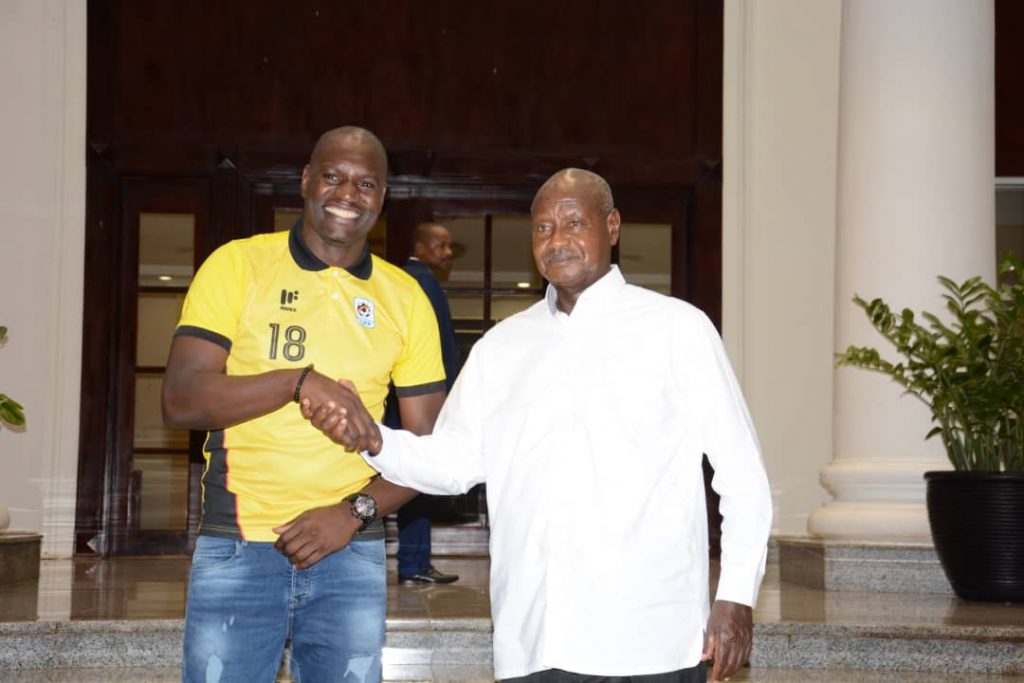 "So our sports people must prepare well so that they don't live miserable life in old age."
The FUFA president Moses Magogo described it as a moment of pride for the feat that the country had achieved, courtesy of Museveni and government's support.
"It started with you that after 39 years we had failed to qualify for Afcon but when you started supporting us fully, we have been able to qualify for Gabon and whereas we went up to group stages that time, this time we went up to the knock out stage,"Magogo said.
He noted that all government departments have accorded the national team support, a thing he said was awesome.
On behalf of his teammates, skipper Denis Onyango applauded the President for the unwavering support he has given them throughout the years.
"You are the one who started this campaign even before we went for Afcon and that motivation encouraged and pushed us. We recognize the efforts,"Onyango told Museveni.
"We will keep fighting for the nation as long as we have the efforts to keep going."
Before playing their game against Senegal, Uganda Cranes players went on a sit down strike and refused to train as per the program over unpaid bonuses worth $6,000 equivalent to Shs22 million for the win against Democratic Republic of Congo and draw against Zimbabwe in the group stages.
Later, the football governing body, FUFA accepted to pay the money and the players resumed training.
On Sunday, the local football governing body announced they had agreed to part ways with the national team coach, Sebastien Desabre, only hours after the team's exit from the Afcon tournament.
However, during the meeting at State House in Entebbe, none of the two developments was talked about between the President and Cranes delegation.
The meeting was also attended by State Minister for Sports, Charles Bakkabulindi, MPs Anite Among, Odonga Otto and other FUFA officials.