President Museveni has laughed at critics especially from the opposition who want him leave power yet he feels he is still strong and capable of leading the country.
Parliament in 2017 amended article 102(b) to lift the upper and lower age limits from the constitution and the same was upheld by both the Constitutional and Supreme Courts to allow Museveni stand for presidency in 2021 and beyond despite clocking 75 years.
Speaking at the launch of the fourth phase of the National Back-borne Infrastructure connectivity in Koboko on Saturday, Museveni said it was stupid for some people to oppose the amendment of the age limit in the Constitution to close some people outside the leadership bracket.
"Those people who don't know what they are talking about term limit and age limit. Somebody who is 75 but fit and they say stay out? They are just stupid ideas,"Museveni said.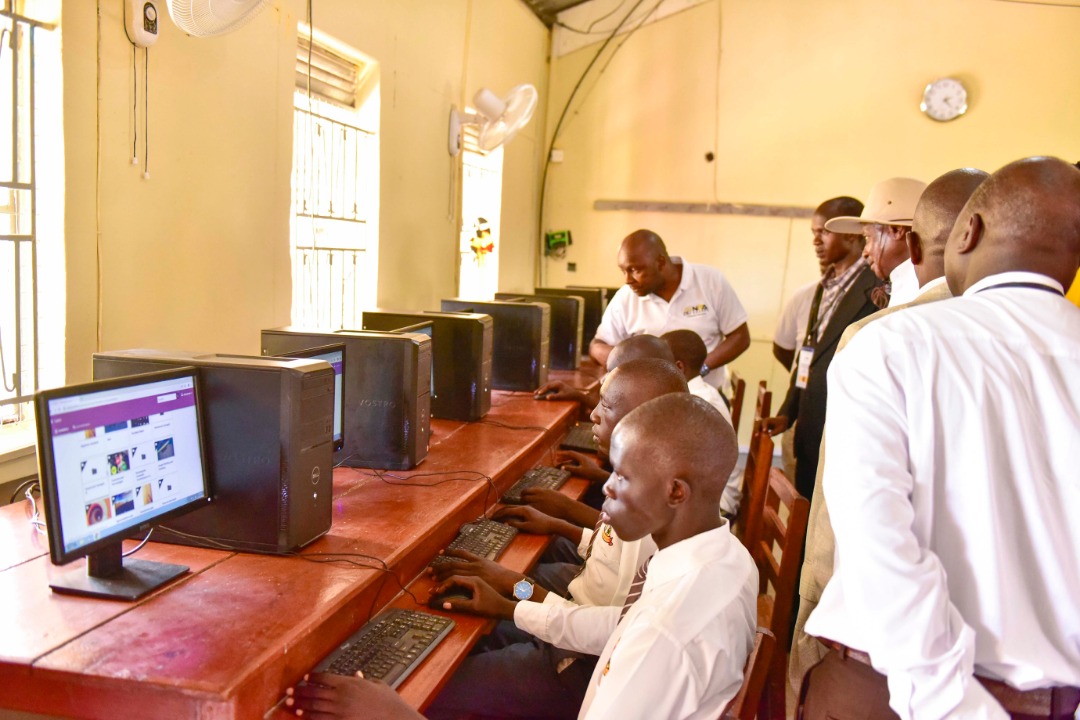 Museveni equated leadership in the African setting to war, noting that in order for it to be won, many people have to come together without excluding anyone.
He said that by leaving the lower and upper age limits in the Constitution open, more people are allowed to contest for leadership.
Using a Kinyankore adage, Museveni said unlike food where one makes a small alarm not to attract many people, when fighting a war, the alarm must be so loud to attract as many people as possible.
"Some of these people think leadership is food and want to make a small alarm to keep out people who can help. Leadership in Africa is like war that the more people you have available, the better. You have an old man of 75 who can help you, why do you say go/"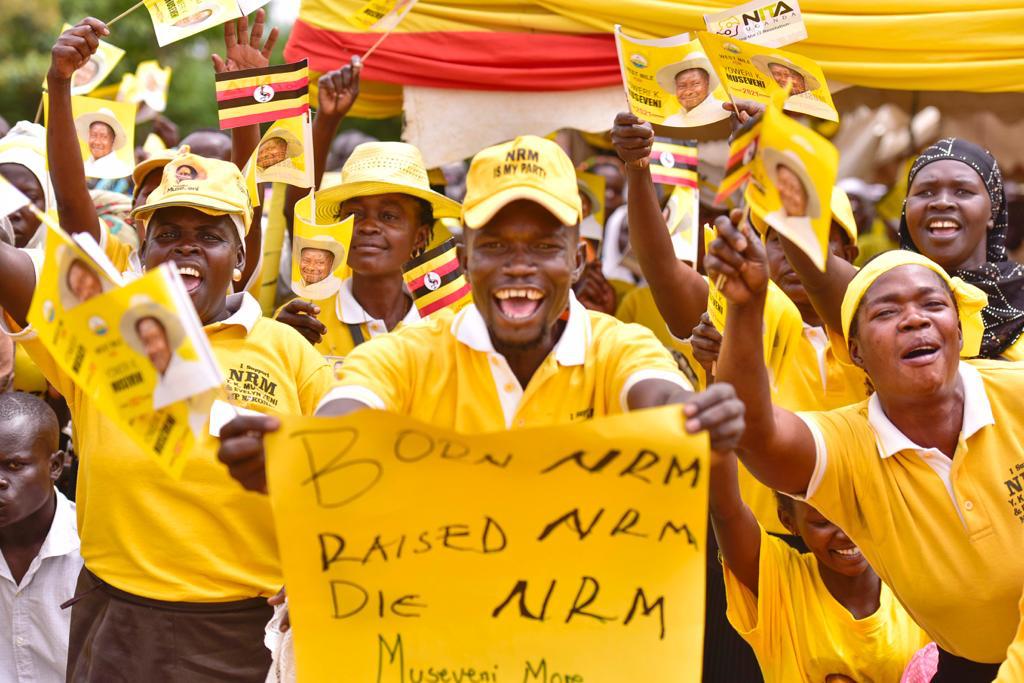 Museveni cited an example of Beji Caid Essebsi who at 88 years was elected the Tunisian president during the North African country's first free presidential elections held in November 2014 saying he had been got from a "museum" but he is still serving well.
"After a revolution and many changes the people had to go to the museum and bring man of 88 to help them and is now the president. What you did (lifting age limit) was the right thing to be flexible and move on. If it was not so I would have told you,"Museveni noted.
Museveni applauded legislators for being wise and doing the right thing by being flexible and amend the constitution to lift the age limit.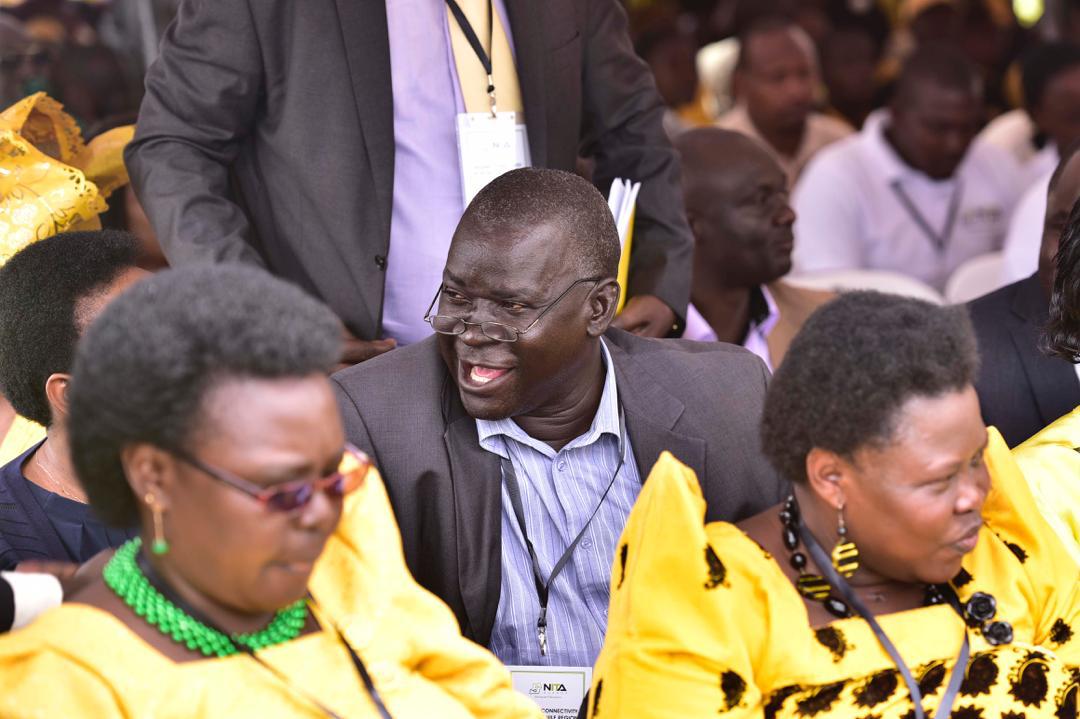 The president also saluted the people of West Nile for supporting his candidature and promised that his government will continue doing good for them as a reward for their unwavering support.
"For the people of Koboko, your debt of a tarmac road all the way from Kampala has been settled. The debt of clean water is also cleared. We are working on that of electricity, which we shall supplement with solar power," he said.
"The outstanding demand is the Atiak-Yumbe-Adjumani-Koboko road, which the government is already planning for."
Museveni however asked locals to think of wealth creation that he said can be achieved through either commercial agriculture, industries or services and ICT sector opportunities.
"The government is doing everything to support those four job-creating sectors but at an individual level, you must take initiative. For example, the four-acre model can be applied to make money out of agriculture."
The president said the National Back-borne Infrastructure connectivity project will bring services closer to people and also provide international connections to neighbouring countries like DR Congo and South Sudan.
He highlighted the importance of internet access noting that it comes with a lot of opportunities that can help locals develop.
The project launched on Saturday in Koboko will extend to the districts of Yumbe,Pakwach, Nebbi, Arua,Adjumani,Katakwi and border points of Oraba,Vurra and Mpondwe.