The Uganda People's Defence Forces (UPDF) has confirmed that security chiefs routinely meet to discuss threats to national security including political demonstrations if need be.
Reacting to a leaked letter that claimed that security chiefs in the country were due to meet to discuss the defiance campaign spearheaded by FDC's Dr Kizza Besigye, Brig Richard Karemire, the UPDF spokesperson told NBS TV that such a meeting would be no different from other routine meetings they hold.
Without confirming the authenticity of the letter, he said top security agencies meet often to assess the security situation.
According to the leaked letter dated May 3 and signed by Jeje Odong, the minister of Internal Affairs, the security chiefs were scheduled to meet yesterday to discuss among other things the defiance campaign.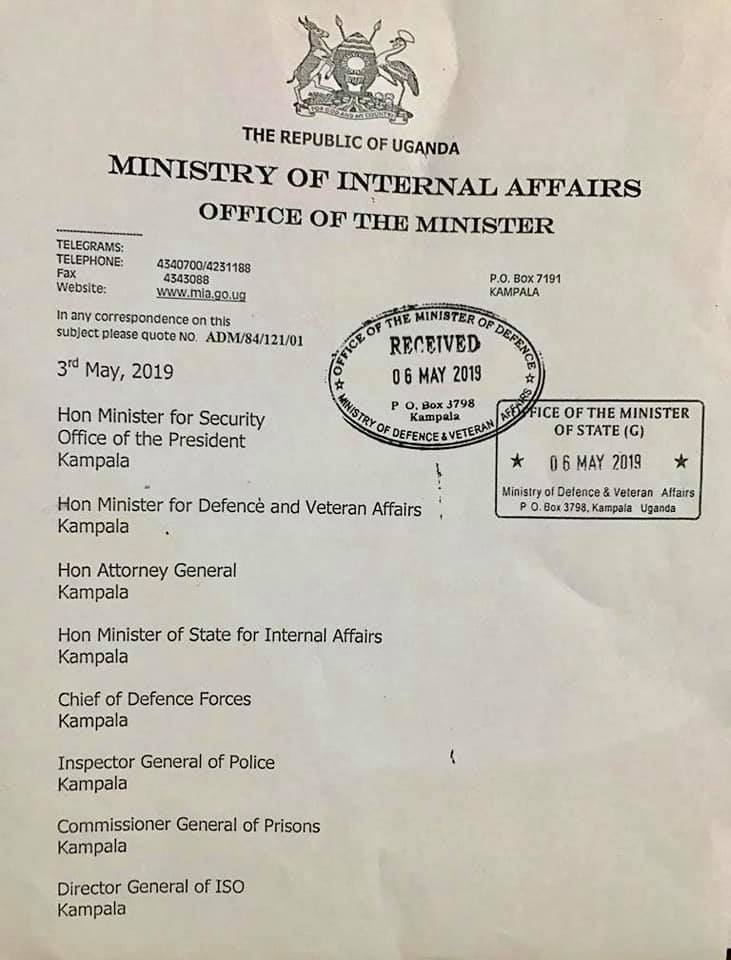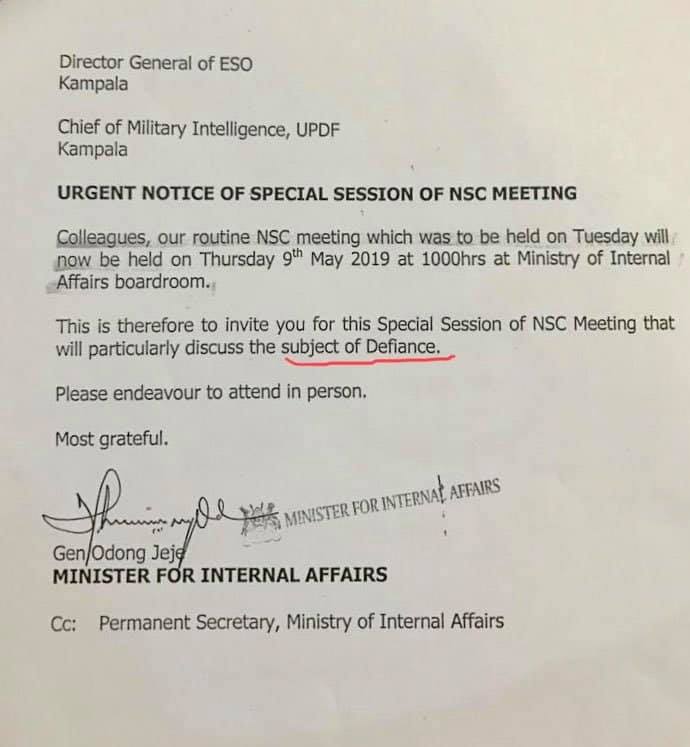 Among those invited for the meeting were the minister for Security, the minister of Defence, the Director General of Internal Security Organisation, the Inspector General of Police, the Attorney General, Chief of Military Intelligence and the Commissioner General of Prisons.
However the scheduled meeting didn't take place, Karemire said, but will be held soon.
Karemire said the focus of the army and security agencies is to ensure peace, law and order prevails in the country and the region as whole.