President Yoweri Museveni has been away to South Africa and Nairobi respectively, for the last 6 days.
Museveni was seen off at Entebbe Airport on March 25, by; the Chief Commissioner of Prisons Dr. Johnson Omuhunde Rwashote Byabashaija and Deputy IGP Muzeeyi Sabiiti.
Notably absent were; the CDF, David Muhoozi, Cabinet Secretary John Mitala, Vice President Edward Kiwanuka Ssekandi and the IGP Okoth Ochola, who by the way, had been a prominent member of this committee during the time his predecessor Gen Kale Kayihura was falling from grace.
Museveni would 4 hours later land in Johannesburg and go about his business in the Saharawi Solidarity conference.
From South Africa, Museveni flew direct to Moi International Airport in Mombasa, Kenya where he is currently embroiled in a series of activities with his counterpart, Uhuru Kenyatta.
Handing over temporary power
There is general belief that amongst those who see off the president as he leaves the country, one of them should be that person who assumes presidential duties.
President Museveni and so do other presidents that came before him, do short briefs to specific heads before leaving the country, no wonder the group that sees him off is automatically elected.
We have seen him a number of times briefing Vice President Ssekandi shortly before flying out. Whether this a legitimate symbol of transfer of temporary power as per constitution or not, is another debate for another day.
A few times during the reign of Kale Kayihura as IGP of police, he was regarded the most powerful man after president Museveni to whom all temporary powers passed the moment the President was airborne.
Before Kale Kayihura, there is was a one Amama Mbabazi. Now who is?
Article 98 (2) says that: "The President shall take precedence over all persons in Uganda, and in descending order, the Vice President, the Speaker and the Chief Justice shall take precedence over all other persons in Uganda."
By the time Museveni left the country on March 25, two of three people that should take charge in his absence, at least constitutionally, were bed ridden;
Rebecca Kadaga, Speaker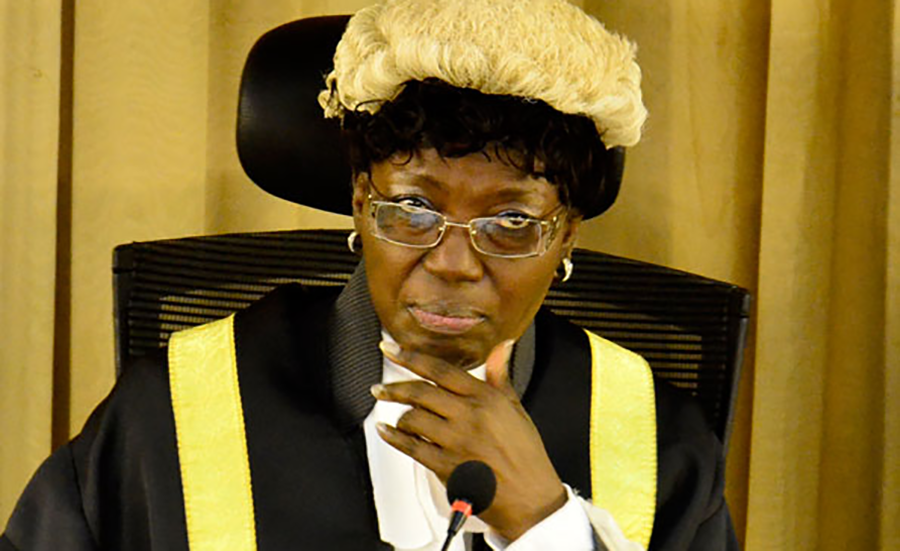 Museveni left the country two days after the speaker of Parliament had been airlifted from Nakasero Hospital to Aga Khan in Nairobi over what was termed as 'fatigue'.
Kadaga is the third most powerful person in the country by the constitution, which places her among the first two people the president would look out for to carry on his duties in case he is absent.
Worse still, there is word that Kadaga will most likely be flown to Europe for further treatment should she fail to make any visible improvements.
With Kadaga absent, Museveni is constitutionally left with two more people to choose from.
Bart Katureebe, Chief Justice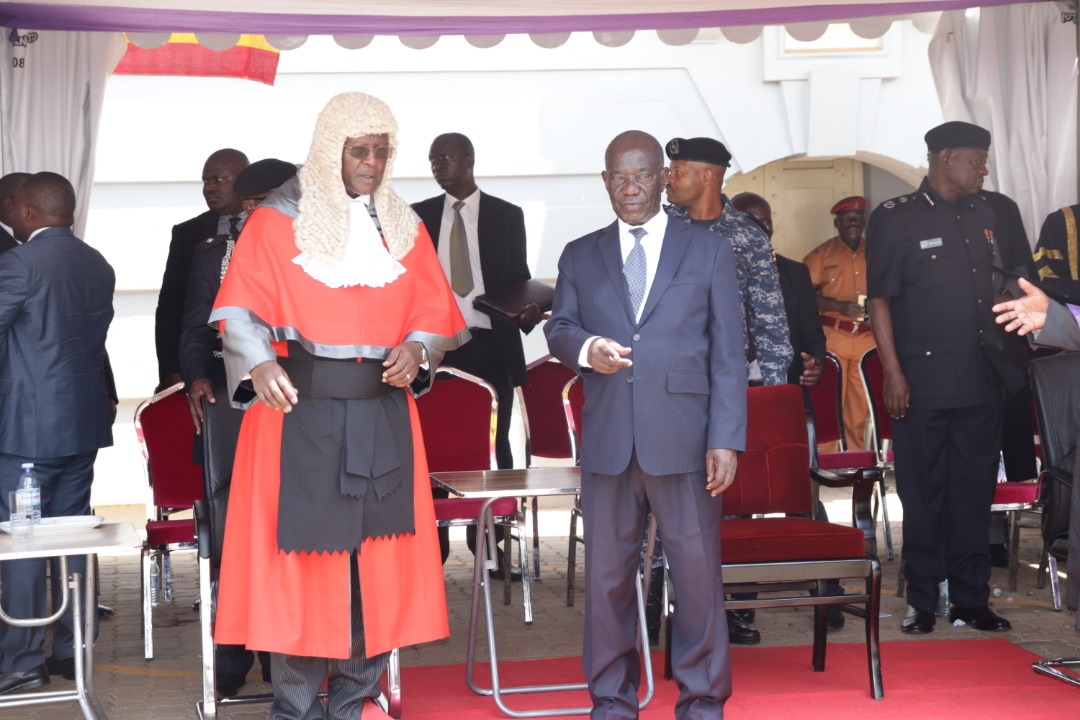 The Chief Justice was bed ridden several days before Kadaga, and as Museveni flew out to South Africa, Katureebe had just returned from a 'minor surgery'.
Several sources within Judiciary maintain the CJ has been indisposed and recently needs support to walk when he is not in his wheel chair.
For close to a month Owiny Dollo, his deputy, has been acting chief justice.
Sources told us that Katureebe's illness has become a matter of concern amongst his colleagues especially because the judiciary preferred to keep it a secret.
"Usually when the chief justice travels out of the country, he makes an official communication but this time nothing was said," one of the sources told us.
The illness had become the talk of the corridors and depending on who you speak to, the gravity of his illness ranges from serious to minor. One of our sources who has seen Katureebe said he was in a degree of discomfort and needed to be supported to move.
Edward Kiwanuka Ssekandi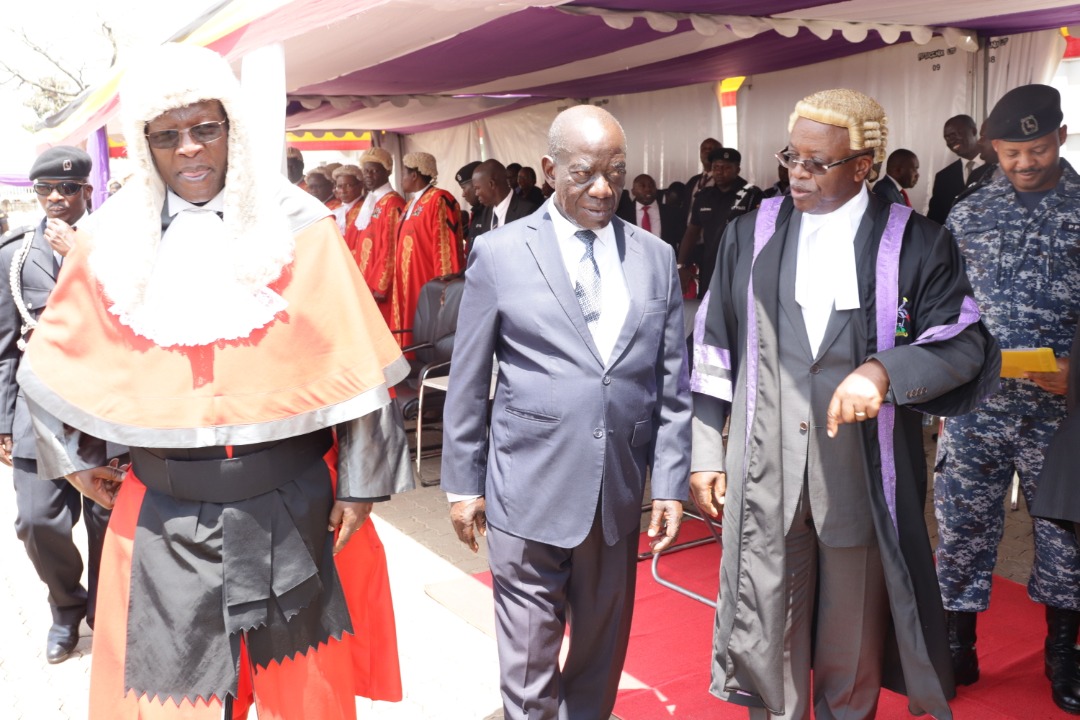 Ssekandi has never really wielded any power that a true Vice President should. May be because of his personal weaknesses or because Museveni chooses to handle each and every matter including that which should be handled by his Vice.
While still Prime Minister, Amama Mbabazi who was several steps lower than the Vice President wielded more power than Ssekandi.
According to the constitution, the Vice President's mandate is to deputise the President, and to perform such other functions as may be assigned to him or her by the President. This ambiguous mandate means that unlike ministers, VPs have no specific roles, leaving them frustrated at times.
The constitution also gives powers to the president to either keep the Vice President busy or idle.
The other issue is that Ssekandi was not available during Museveni's exit from the country, which symbolically means he is not in charge.
What the law says
Article 98 (2) says that: The President shall take precedence over all persons in Uganda, and in descending order, the Vice President, the Speaker and the Chief Justice shall take precedence over all other persons in Uganda.