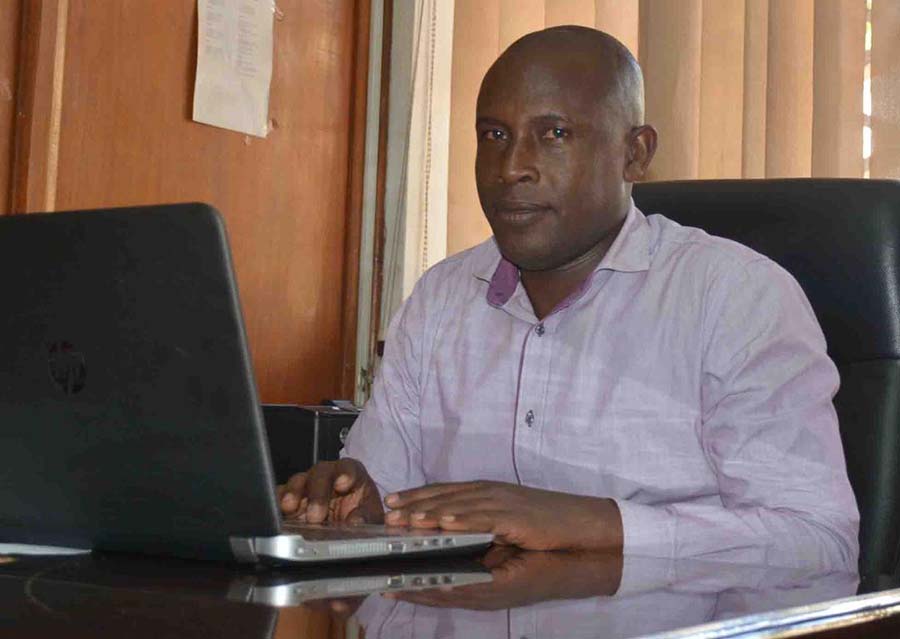 RICHARD MUGISHA
"Our resurgence of National pride won't count much, and it won't last unless it's grounded in thoughtfulness and knowledge." President Ronald Reagan Recently President Museveni launched the Workforce Development Strategy and Plan for the Oil and Gas Sector in Uganda at Boma grounds in Hoima.
According to The New Vision quoting the Ministry of education officials,this strategy will be implemented within ten years highlighting critical skills gaps, in oil and gas.
The strategy comes on the heels (or as part of) Skilling Uganda,a well publicised, aggressive skills development program that has been running for more than 6 years.
Oil and Gas skills might be a problem as of now, but what happens after acquiring those skills? Wont the employers suffer a similar problem other employers in manufacturing,construction, hotels,engineering works, road and building constructions etc have suffered?
The issue of attitudes and mindset. Is there a similar deliberate and aggressive plan to handle the attitudes and mindset or work ethics to be specific?
According to Sir Anerood Jugnauth former President/Prime Minister of Mauritius, "a prosperous, happy and safe republic can only be possible when young minds are empowered with unconquerable spirit of resilience and courage".
Mauritius like any other developing country has come from a long way, suffered similar problems like Uganda on her journey to where it is.
It has had such problems like lack of skills, small domestic markets, limited opportunities for economic growth, high dependence on a few primary products for exports, less diversified economic activities,a small domestic resource base etc
However, figures and reports suggest that something special happened in this small remote tropical island in a forgotten section of the Indian ocean.
With only 790 square miles of land, Mauritius has developed from a low-income, agriculture-based economy to a middle-income diversified economy, based on tourism, textiles, sugar, and financial services all of which Uganda can do or even better.
The Gross Domestic Product is estimated to be around US$22.025 billions and per capita based on Purchasing Power Parity is between US$ 14,902 and 16,820 according to both IMF and World Bank figures respectively.
Fast accumulation of capital and labor or skills upgrading, increase in total factor productivity, increasing output and structural change leading to very high productivity is responsible for this rapid growth.
Mauritius's story of continued growth and ever-more-obvious success story has made her a Laboratory for Development Economics.
Whereas it is practically impossible to copy and paste the Mauritius's economic story to Uganda's situation, one most important thing you cannot ignore is her investment in the people.
The government of Uganda is definitely doing its best especially in the area of skills development, through Skilling Uganda.
It is trying to ensure; quality skills provision, equitable access to employable skills,and all relevant productivity development.
According to the Strategic Plan, skilling Uganda represents a paradigm shift for skills development in Uganda, to enhance productivity and growth with a main purpose of creating employable skills and competencies relevant in the labor market.
All these are wonderful efforts and very practical in terms of stimulating economic growth but are our people up to the challenge?
In my opinion behind all these efforts there must be an unbearable enabler to drive all these efforts to the Promised Land.
The enabler is a patriotic citizenry, a population with unconquerable spirit of resilience, courage, commitment and determination.
A population committed to the national cause, a population that is passionate to national aspirations, and a population that will view all barriers to the country's vision a bottleneck to their personal prosperity.
To some people patriotism is just a word; to the true patriots it is the spirit that directs the way of life.
But to the true citizens of a country, patriotism must be a shared purpose and common destiny actions wrapped in national consciousness.
At the National Secretariat for Patriotism Corps we believe that the need for a patriotic citizenry is there now as it was at Independence and will be there tomorrow and many years to come.
Our greater mission as vanguards of patriotism efforts is to strive to impart a sense of responsibility, cultivate values, inculcate the spirit of national consciousness, awaken curiosity, incite hard work, assist in developing proper interest, attitudes, and willingness to safeguard this country.
A population that is selfless when it comes to issues of common interest, a resilient population ready to do whatever it takes to defend this country and its wealth.
President Museveni has time and again reiterated the need for this country to deliberately nurture a generation of responsible, committed,and enlightened citizenry with right attitudes and mindsets devoted to national causes.
A citizenry that is thoughtful, active, productive, tolerant, resourceful, responsible, loyal and resilient.
A population that is committed to the national cause, a population that is passionate to national aspirations like vision 2040.
All this is possible if only it is laid on a foundation of embedded and shared values and a sense of national consciousness all constructed using patriotism as the raw materials.#
The writer is a Communications Officer National Secretariat for Patriotism Corps.