Hundreds of Ugandans working in Somalia this week turned up in big numbers at the Ugandan Embassy in Somalia and joined the UPDF to celebrate 56 years of Uganda's independence.
The ceremony was organized by Uganda's Deputy Ambassador to Somalia Maj.Gen Nathan Mugisha who was also the Chief Guest.
Uganda on Tuesday celebrating 56 years since attaining her independence on October 9, 1962 from the British.
Speaking at the function in Mogadishu, Maj.Gen.Mugisha applauded President Museveni for taking a bold decision of deploying the Ugandan army in Somalia where other countries were reluctant to go.
"Despite the mission being hard, tough and with limited resources in the beginning, we have   done a tremendous job. AMISOM has done a good job,"Maj.Gen.Mugisha said.
"We have done it with a pan African spirit. No enemy is holding the ground despite being few in number."
He narrated that when they (UPDF) captured Mogadishu, the contingent would fight five times a day leaving many wondering what would happen in case they run out of ammunition or in case their defence was broken.
The deputy Ugandan ambassador to Somalia applauded the UPDF 'gallant' commanders and soldiers for their brevity while serving on the mission.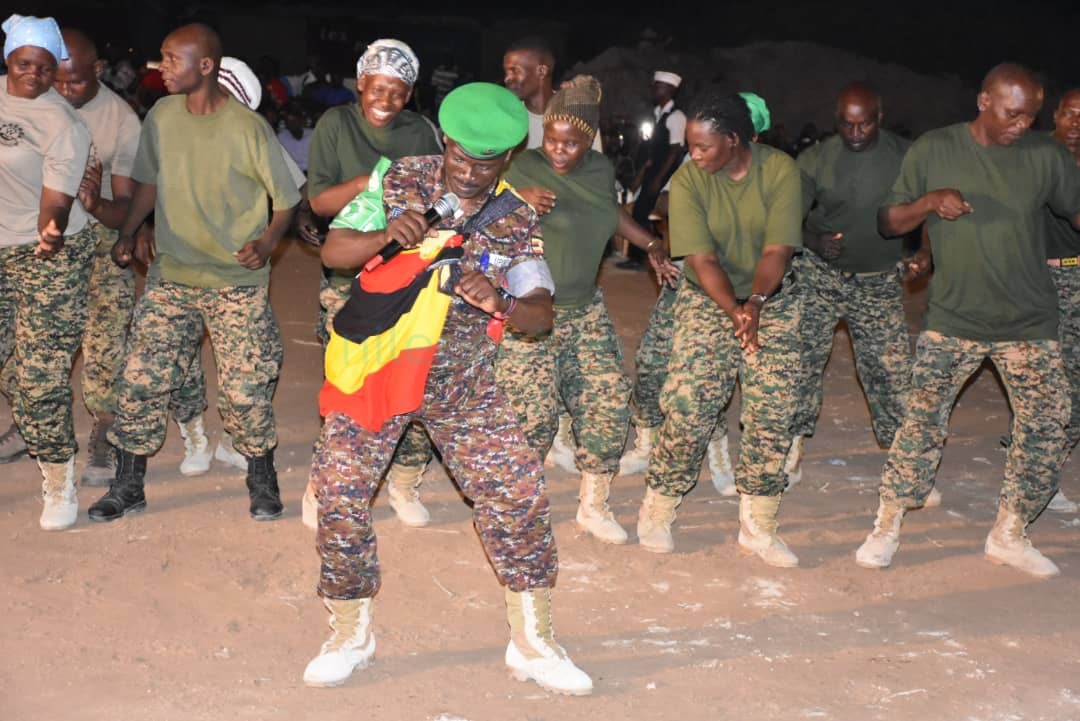 Simon Mulongo, the Deputy Special Representative of the Chairperson of the African Union Commission (DSRCC) said that Uganda has demonstrated the ability and the capacity of Africans to contribute to the solutions of the African problems starting with Somalia.
"Uganda made a difference when they came and sowed peace in Somalia, enabling it to have a government that functions,"Mulongo said.
The UPDF contingent commander in Somalia, Brig Paul Lokech said the Ugandan army displayed might when they restored peace where no one expected it to happen adding that ten years later, they are still strong and standing.
"It is because of the sacrifices of our soldiers that we are enjoying peace today,"Brig.Lokech said.
"UPDF soldiers have shed  blood and others have died but there is nothing more than blood one can give to a brother."
He pointed out that UPDF's success is due to their good relationship with Somalis adding that everyone should ensure it is maintained.
The guests were entertained by UPDF Cultural performance, Uganda Police music group, Nigerian Police Cultural group and celebrated UPDF Musician Lance Corporal Jackson Begumisa .
Also in attendance was Brig.Lucky Kidega, Uganda's Defence attaché, several AMISOM officers and civilians.
Uganda is the largest troop contributor of the 22,000 strong AMISOM force since 2007, contributing roughly 80 percent of the number.