By Ahabu Bwesigye
Chieftaincy of Military Intelligence Commander Brigadier Abel Kandiho found himself surrounded by angry traders in Kisekka Market on Friday and to the surprise of many the encounter ended without any lives lost.
The angry traders wanted the Kandiho to explain why at the time government had barred MPs Robert Kyagulanyi and Francis Zaake from travelling out of the country for medical treatment.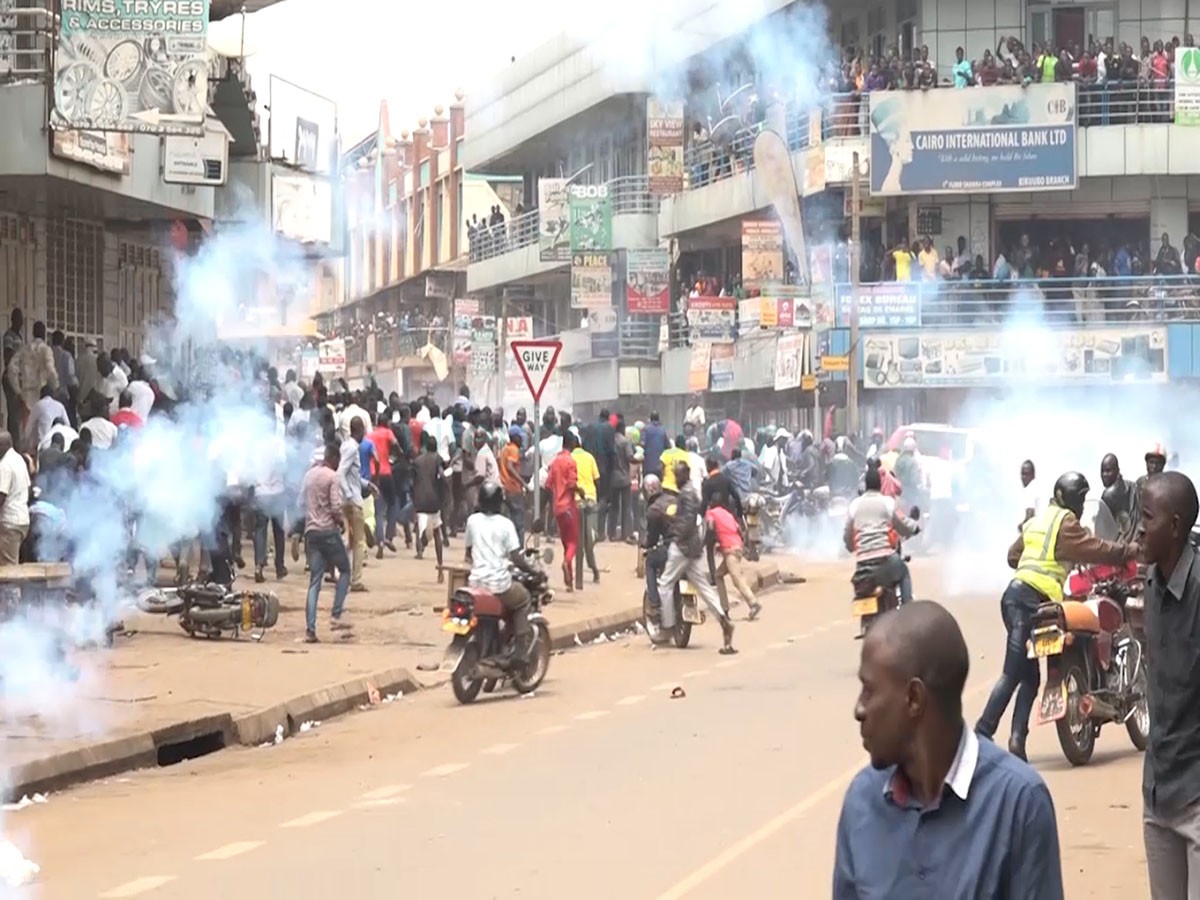 The protesters blocked brigadier demanding that government allows Kyadondo East Member of Parliament Robert Kyagulanyi to travel abroad for specialized treatment. Police and the army were forced to fire in the air to disperse the angry crowds.
This was the situation at Kisekka Market in Kampala as angry protesters surrounded Brigadier Abel Kandiho, tasking him to explain why security agencies blocked MP Robert Kyagulanyi from seeking treatment outside the country.
Chanting the now famous people power slogan, the protesters asked Brigadier Kandiho whether government had any hidden motive. The CMI boss however tried to seek answers from other security operatives about chaos, but the angry protesters not allow him to talk to his men.
In a dramatic turn, the Kisekka market vendors accused police officers of disturbing their peace as they carried on with their duties. Market vendors claimed that the army and police officers had forced them to close their shops yet they wanted to work.
But as the numbers increased, Police was forced to fire bullets and teargas to disperse the angry market vendors.
Police later engaged in running battles with the protesters, through the different streets to Mini Price bringing business to a standstill. Scores have been arrested with some journalists forced to delete recorded material.
MP Robert Kyagulanyi was finally allowed to fly out of the country from Entebbe International Airport on Friday, August 31, 2018 to the United States for treatment.
MP Francis Zaake is still waiting for permission to fly to India respectively for specialized treatment following injuries sustained during the Arua Municipality by-election chaos.