Singer and Kyadondo East Member of Parliament, Robert Kyagulanyi Sentamu alias Bobi Wine's wife, Barbara Itungo Kyagulanyi got emotional after she chanced on her husband in Gulu High Court dock.
Bobi Wine walked in the court room supported by crutches, before he was accessed by his wife Barbie and the two talked briefly before they separated.
However, after their separation, an emotional Barbie would break down before colleagues and family availed comfort to her.
Barbie then took to her social media platform to hint at what could have turned her all emotional instantly- "today is our wedding anniversary," she said.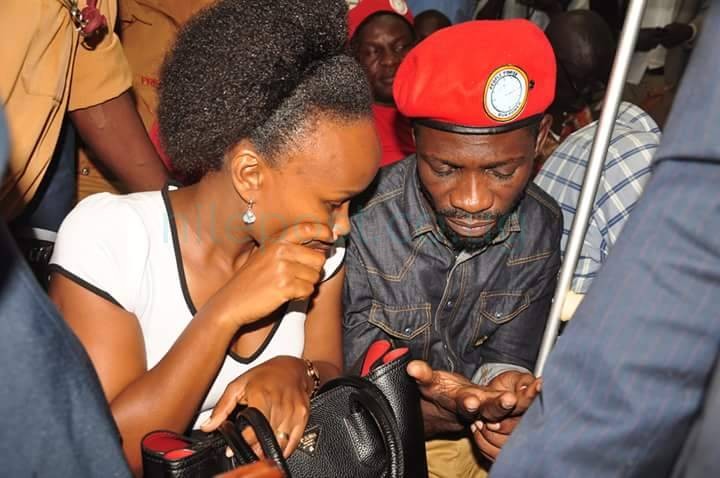 "Unlike the other anniversaries in the past, this one finds us in a court room in Gulu. It finds you in clutches, unable to walk by yourself. It finds you before a judge, making an application for you to be released on bail so that you can go for medical treatment. It finds you in physical pain. On such days in the past, we would go to the beach or somewhere across the Atlantic. We would cut cake, have some wine and celebrate with our children. But today here we are. Still not sure if you'll get your freedom or if you will be taken back to prison," Barbie wrote.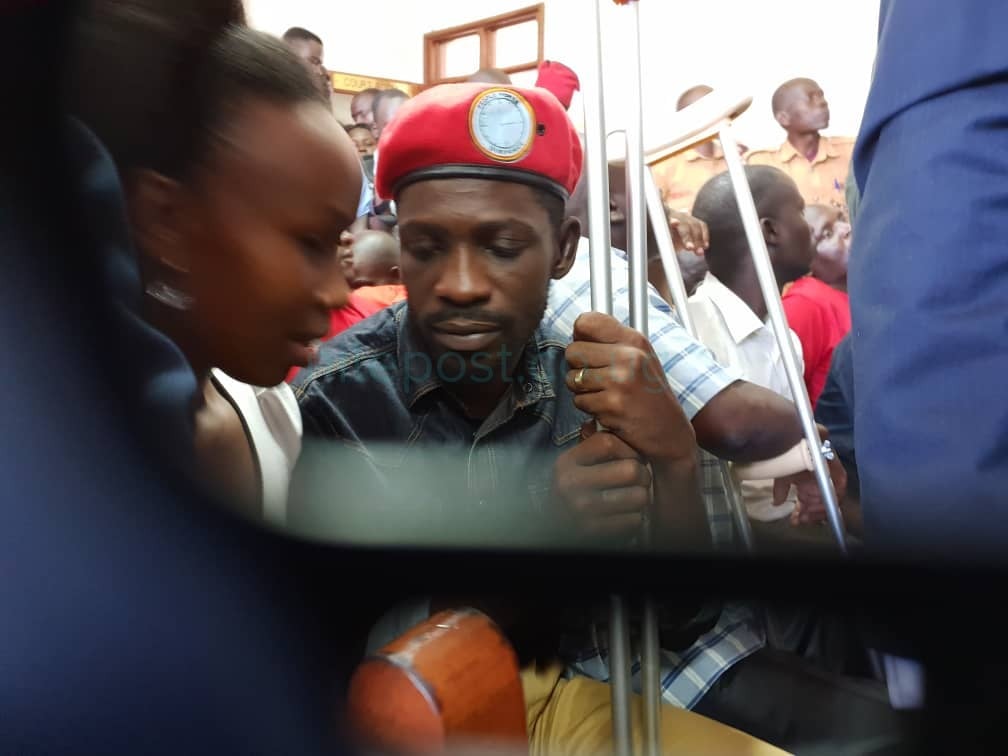 "On our wedding day on 27th August 2011, you composed for me the best song I've ever listened to 'For better for worse.' You promised to be with me through thin and thick, in sickness and in health, in sorrows and joy. I promised you the same. Here we are on that worse bit of the oath. 😏 Happy wedding anniversary my Love," she added.
PICTORIAL, VIDEO: Bobi Wine and others appear for bail hearing
The couple wedded on August 27, 2011 at Rubaga Cathedral before hosting their guests at Kampala Serena Hotel. By the time of their wedding, the couple had been together for 10 years and produced 3 children together.