Next Media Services has signed a partnership with German broadcaster Deutsche Welle.
Great partnership between Next Media and Deutsche Welle signed today to share content, technology and training.

Thank you Guido Baumhauer, MD of Distribution, Marketing and Technology @DeutscheWelle

Indeed this partnership is made for minds. @nbstv @nextmediaug#NBSUpdates pic.twitter.com/lKJaruapw5

— Kin Kariisa (@KKariisa) June 12, 2018

Next Media Chief Executive Officer Mr Kin Kariisa confirmed the signing of the partnership on Tuesday evening with the national German broadcaster that occurred in Bonn, Germany.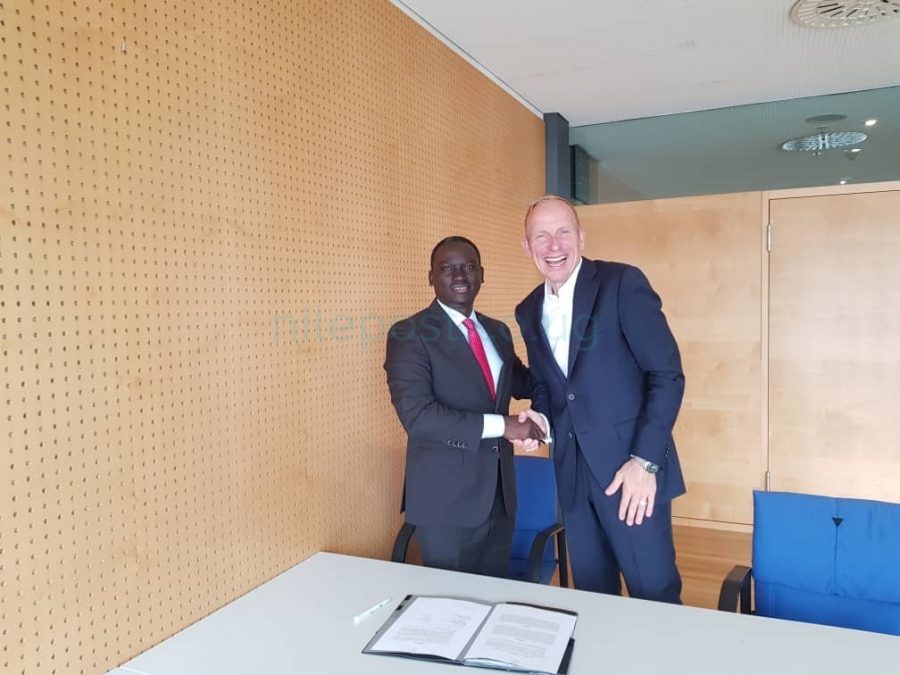 According to Joseph Kigozi, Chief of Strategy Next Media,  "The signing between the CEO of Next Media and Distribution Director, Marketing and Technology of DW Guido Baumhauer is a testimony of trust that the international broadcaster has with Next Media under NBS Television."
As Next Media celebrates ten years, Kigozi says that this partnership is the epitome of hard work and success that has been achieved over the years.
Kigozi added that, "We are going to be able to share content and this will build the capacity of the journalists through this training."
The partnership also brings experience, technology and reputation of Next Media and Deutsche Welle together.
The Next Media CEO Kin Kariisa signed the partnership while in Bonn, Germany as he continued in his bid to strengthen the ties and be the leading media group in East Africa, Africa and the world at large.
This is why we are going to be here for a very long time. @KKariisa is busy with the big picture.Its a world of many collaborations ours. pic.twitter.com/OVOiDApbYl

— Samson Kasumba-Mulun (@SamsonKasumba) June 12, 2018

This continues a line of partnerships after Next Media partnered with the French Embassy.