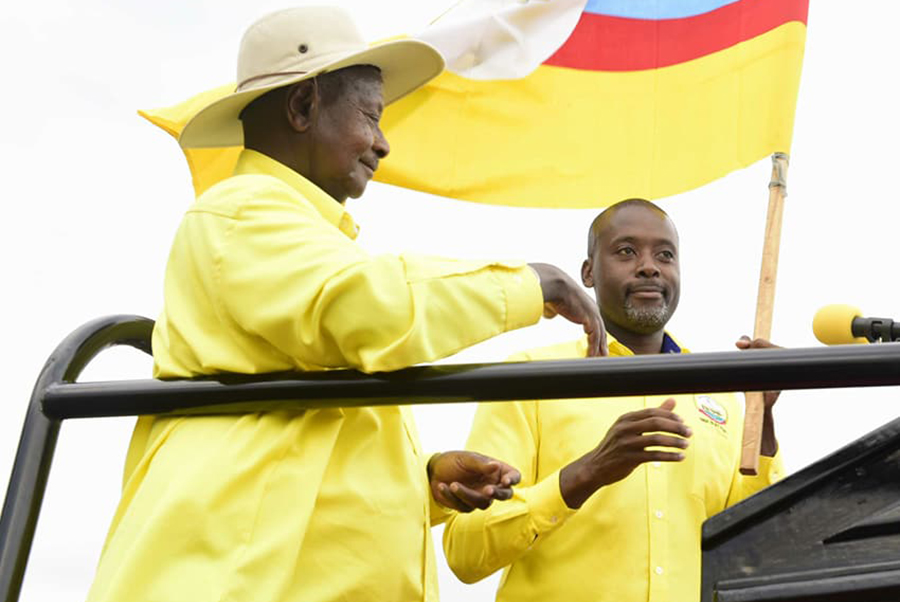 President Museveni yesterday told voters in Jinja East to vote for the NRM candidate, Igeme Nabeta, irrespective of whether he is sleepy or inactive in parliament.
Museveni made the remarks at Masese where he addressed Nabeta's final rally before the March 15 by-election. Nabeta faces stiff competition from FDC's Paul Mwiru whose final rally was at Busoga Square in Jinja town.
"Voting for a sleepy NRM MP is of more advantage and use than electing an opposition legislator," he said.
"You have to vote people who will go by what the ruling government wants to enforce".
Museveni said an opposition MP will not have access to him meaning that there will be challenges in the delivery of services in the constituency.
At least 28,000 voters are expected to cast their ballot in the by-election scheduled for Thursday, March 15.
Comments
comments