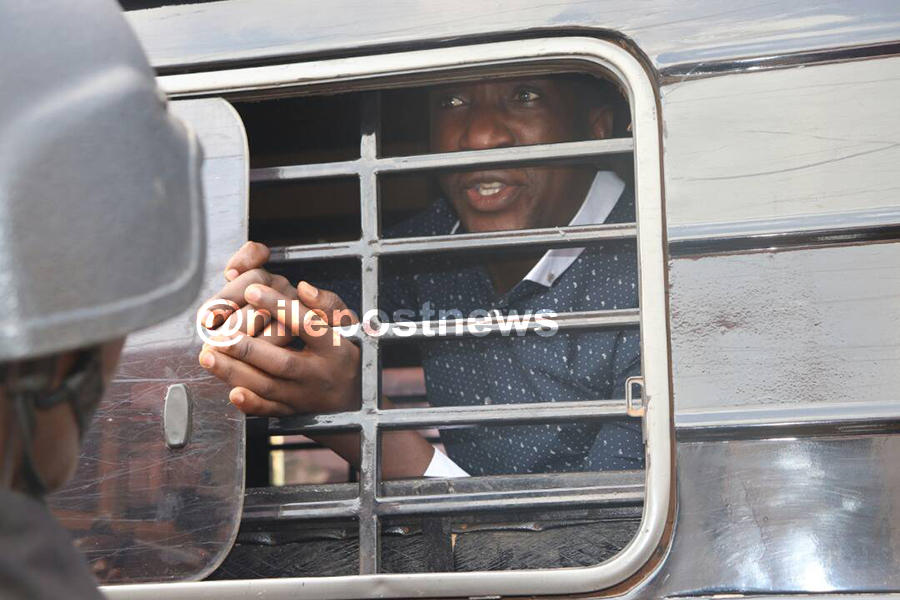 Former Old Kampala and Buyende DPC Muhammad Kirumira has said no amount of charges by police will stop him from talking about the evils in the force.
Kirumira was last week arrested after announcing he was resigning from the force, he was then sacked and retired by the Inspector General of Police.
On Thursday, the maverick police officer who was appearing before the police tribunal to answer charges in relation to offences allegedly committed while still the Officer in Charge of Nansana police post and DPC Old Kampala, said a lot has been done to stop him from speaking about the ills in the force but vowed to go on.
"They have done a lot to stop me. They thought taking me to Nalufenya would scare me. I won't backtrack from the truth,"Kirumira said at Naguru.
He said he speaks with brevity because he knows he has no offence against him, adding that police has no evidence pinning him on any of the charges.
"Am here to stay. If they have a case against me let them take me to courts of law."
Kirumira however questioned the composition of the police court which he said is not competent to try officers like him because it is illegally constituted.
He noted that it is appalling that the same people accusing him of acting out of order are the same to appoint prosecutors.
"The person accusing you is one who appoints the team to prosecute you. He is the same person who appoints the Leads council and appeals committee. It is unfair."
He urged,"Let them get retired judges and prisons officers to be part of the panel."
There was a mini scuffle as counter terrorism police officers who were guarding the vehicle carrying Kirumira tried to block him from speaking to the media.
He however told them off, insisting it was his right to speak to journalists.
Putting on sandals, with a backpack and in plain clothes, Kirumira got out of the vehicle before being led to the waiting room.
Kirumira is charged with a number of offences related to torture, extortion and corruption carried out between 2012 and 2014.
The police court according to its chairman Denis Odongpiny is at the level of magistrate's court.
Police recently warned the public against being sympathetic to an officer who is not complying with the force's code of conduct.
"This should inform and sound a warning to the rest of us in the force to maintain discipline and we must play by rules of engagement,"the police spokesperson Emilian Kayima said recently in a statement.