In a world where living past 100 is considered a rarity, Mzee Melchizedek Kalikwani, a resilient resident of Iganga, Uganda, has defied the odds by celebrating his 110th birthday.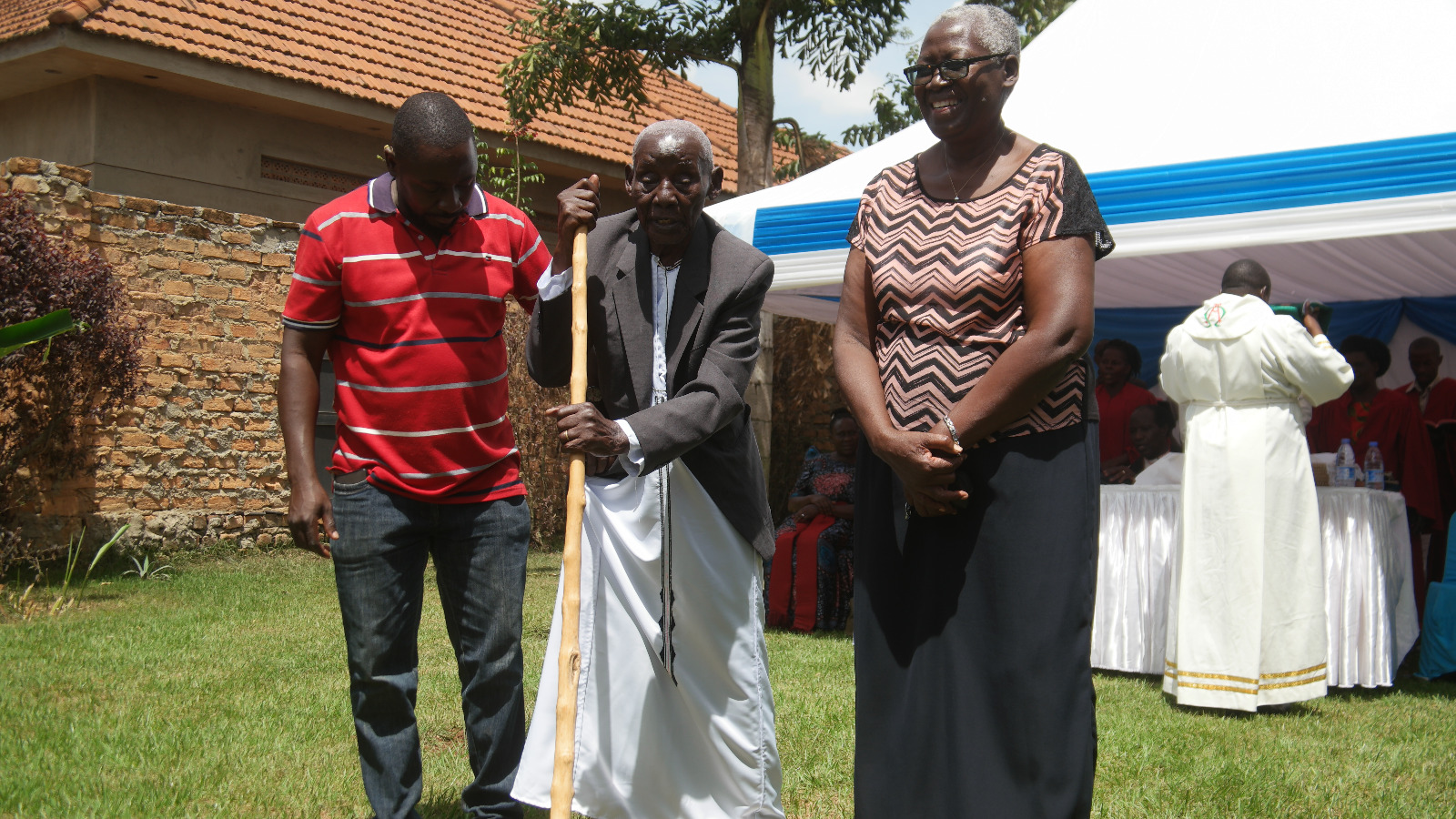 Born on August 19, 1913, Kalikwani has not only achieved this remarkable milestone but also shared invaluable secrets to his enduring longevity.
In a heartwarming interview conducted by the Nile Post, Mzee Kalikwani revealed the factors that have contributed to his extended journey through life.
"People wish to live long, but few understand what it truly entails," says Kalikwani. He highlighted his lifelong abstinence from alcohol, a decision influenced by his parents since childhood. This choice shielded him from the perils associated with drinking, contributing to his remarkable journey.
Avoiding the wrong company during his youth was another key factor. Kalikwani steered clear of peer groups that engaged in dangerous activities, such as fighting. This choice undoubtedly played a crucial role in preserving his life.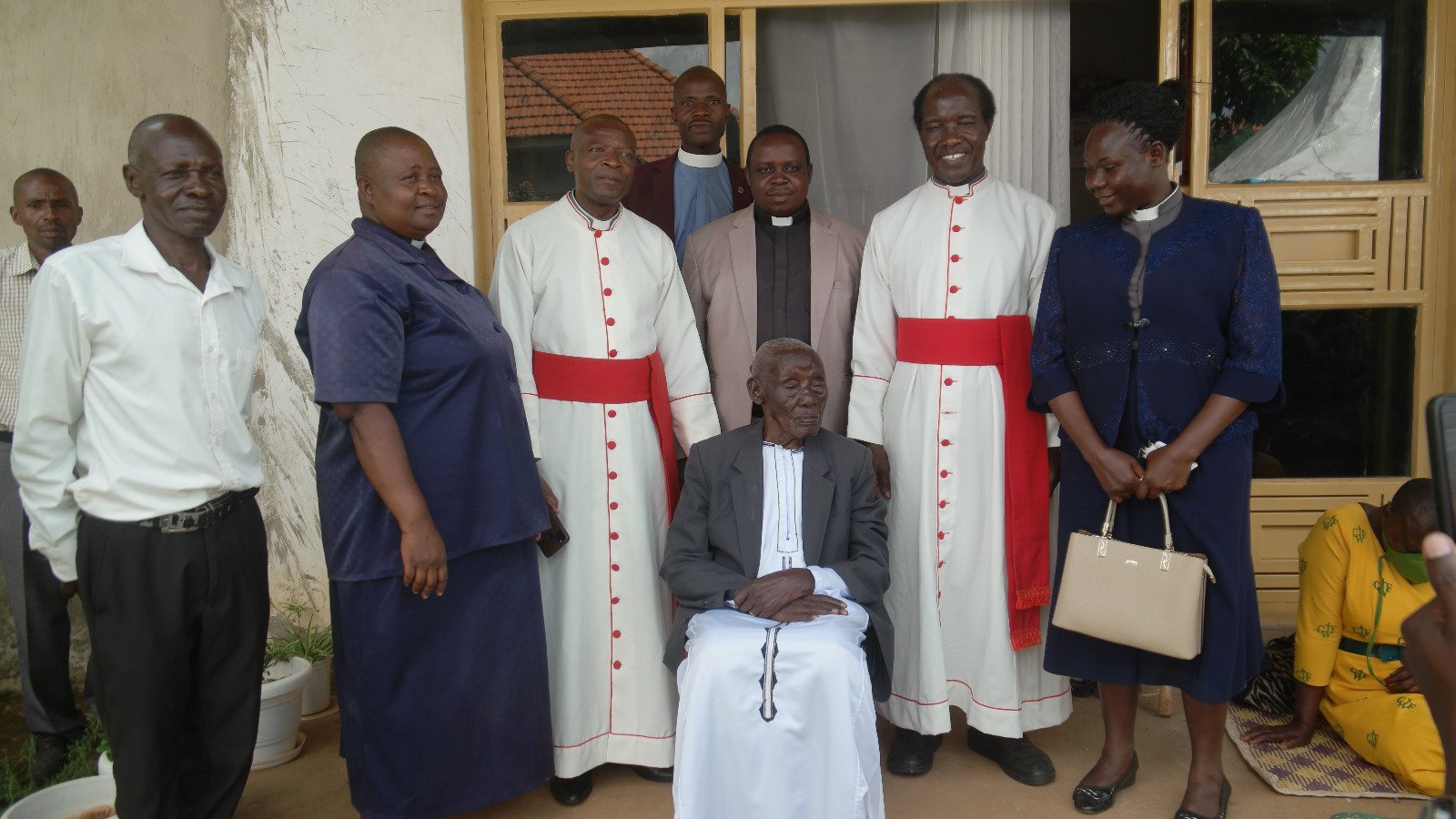 When it came to his diet, Mzee Kalikwani emphasized simple, wholesome foods like posho, porridge, potatoes, and matooke as staples in his diet. These dietary choices, rooted in tradition, have been instrumental in his continued well-being.
For the younger generation, Kalikwani imparted sage advice, emphasizing the importance of responsible relationships and steering clear of disruptive peer groups. He encouraged youth to prioritize their well-being and make choices that lead to a fulfilling and lengthy life.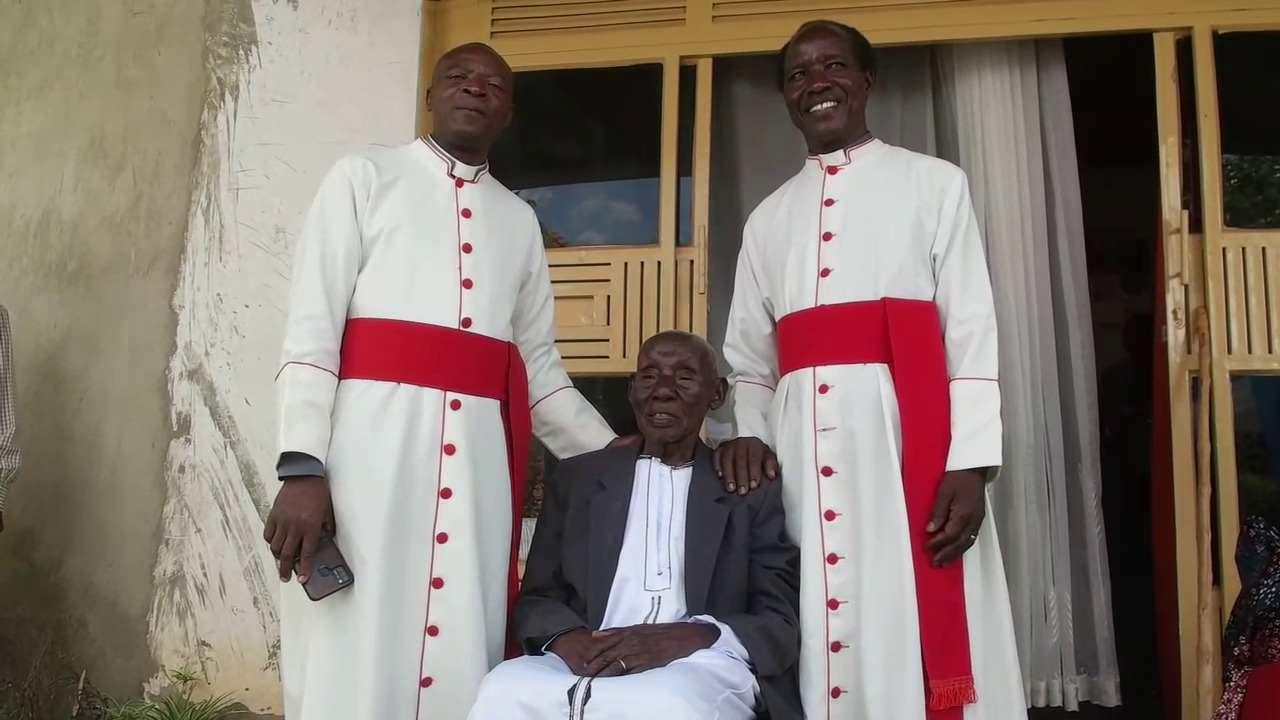 Throughout his life, Kalikwani expressed gratitude to God for the gift of life and prayed for more years to come. His deep faith has undoubtedly played a role in his prolonged existence.
Despite only completing primary school education (P.6), Mzee Kalikwani honed a valuable skill by learning to address and treat wounds at a hospital. Later in life, he joined the army, where he served as a wound treatment specialist until retirement.
His experiences during the tumultuous time when President Milton Obote was being overthrown shaped his life and added depth to his story.
To celebrate this extraordinary milestone, relatives organized a birthday party presided over by Vicar St. Peters Church, Kasokoso parish, Revland, Cannon Alfred Bolya. Bolya attributed Kalikwani's long life to God's mercy and the traditional foods that were more common in his era.
Kalikwani's daughter, Rose Byogero, expressed their joy in celebrating her father's achievements and remarkable age, stating that such longevity is a rare gift.
Other relatives joined in, sharing stories of wisdom and celebrating the unique journey of their beloved family member.
As Mzee Kalikwani marked 110 years, he stands as a testament to resilience and the potential for a long, fulfilling life.
His story serves as an inspiration to all, a reminder that with the right choices, a healthy lifestyle, and faith, longevity can be achieved.
In a world where the average lifespan remains far lower than Kalikwani's incredible 110 years, his story is a beacon of hope, and his wisdom offers guidance to all seeking a longer, healthier life.