A South African parole board is to consider whether former Paralympics star and convicted murderer Oscar Pistorius can be released from jail.
He has so far served half of his 13-year sentence for murdering his girlfriend Reeva Steenkamp in 2013.
If he is granted parole, Pistorius, now aged 36, could be freed within a matter of days.
However, Ms Steenkamp's mother, June, is widely expected to oppose parole during Friday's hearing.
The former amputee sprinter is currently in a low-security prison in rolling fields just outside the city of Pretoria.
He recently met Barry Steenkamp, Reeva's father, as part of a mandatory process known as "victim-offender dialogue".
But Mrs Steenkamp has made public her frustration that the six-time Paralympic gold medallist – while expressing deep remorse for killing his girlfriend on Valentine's Day in 2013 – continues to maintain he shot her by mistake, believing she was a robber.
Pistorius was initially found guilty of culpable homicide, but on appeal he was convicted of murder, on the grounds that he must have known his actions – shooting three times through a locked bathroom door in his Pretoria home – would lead to the death of whoever was on the other side.
"I think he's probably got an arguable case [for parole]," said Mannie Witz, a defence attorney, who also noted that the Steenkamps could challenge a decision to grant Pistorius parole in court, potentially delaying his release for many months.
The televised trial of the man once dubbed "the Blade Runner", because of the ground-breaking prosthetic legs he wore in both Paralympic and Olympic track races, attracted huge global attention.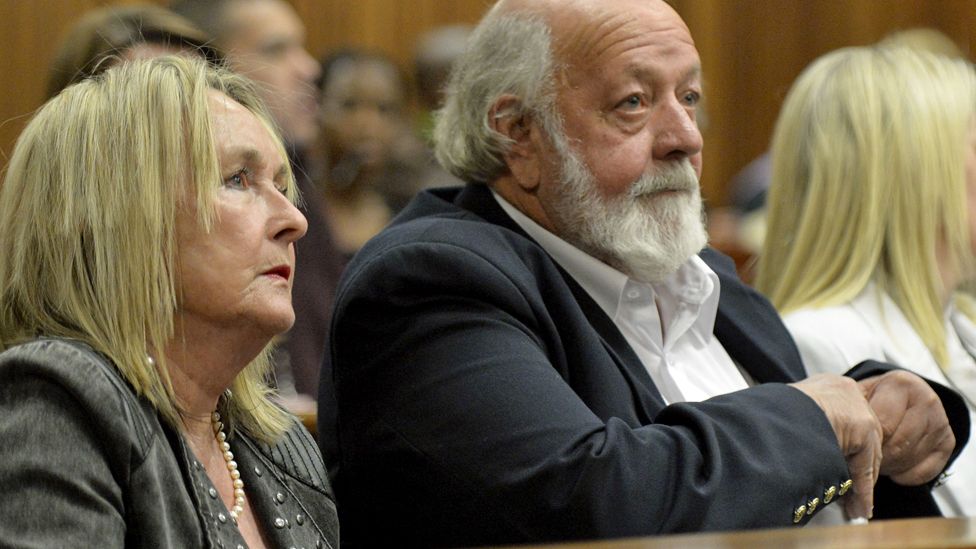 South Africa's prosecution team sought to prove Pistorius was an angry, violent man, with an unhealthy obsession with guns, who killed his 30-year-old girlfriend in a late-night rage.
"I still think he just went berserk and shot her. I don't personally believe the story of him thinking there was an intruder," said Mark West, a photographer who worked with Ms Steenkamp during her early modelling career.
The parole board – a minimum of three people – will consider statements from Pistorius, the Steenkamps, and from a range of social workers and prison officials. They will look at his behaviour, his state of mind and the extent to which he has been rehabilitated.
If Pistorius fails to get parole at his first attempt or his release is challenged by the Steenkamps, he could still go to court to argue that having served more than half the time, South African law stipulates that he should be released under supervision.
This would be most likely at his uncle's home in Pretoria, pending the result of any review or appeal.
Source: BBC