Parents in Iganga have called on the government to come to their rescue and improve the learning environment in most government aided schools in the district.
This is because many schools are grappling with congestion in dilapidated classrooms with pupils forced to flee to their homes whenever it rains because of leaking roofs.
Kamira SDA Primary School with over 600 pupils and Ibanda P/S has 1814 pupils.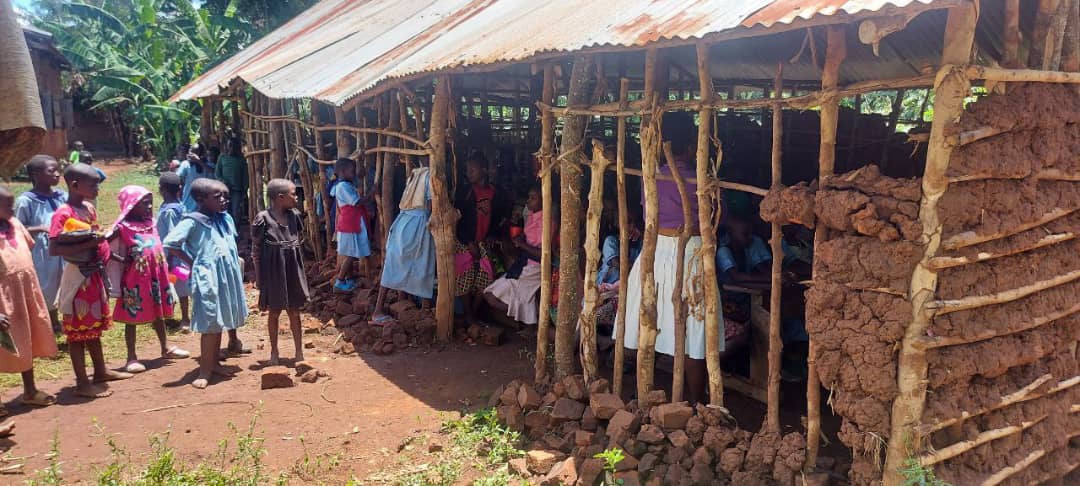 According to the Head Teacher at Kamira SDA Primary School, Mary Goretti Auma, many of the classrooms are dilapidated with leaking roofs. Auma says this usually disrupts lessons as learners are forced out of class to find shelter elsewhere whenever it rains.
Not classrooms alone, the school is also short on pit latrines with all the 600 pupils forced to wait in line for the only three latrine stances available.
The Head Teacher adds that the school does not have a clean water source to supply the pupils when they are at school with clean drinking water.
At Ibanda Primary School in Nabitende, funding shortfalls have led to staffing and infrastructure challenges for the school that has an enrolment of 1814 pupils.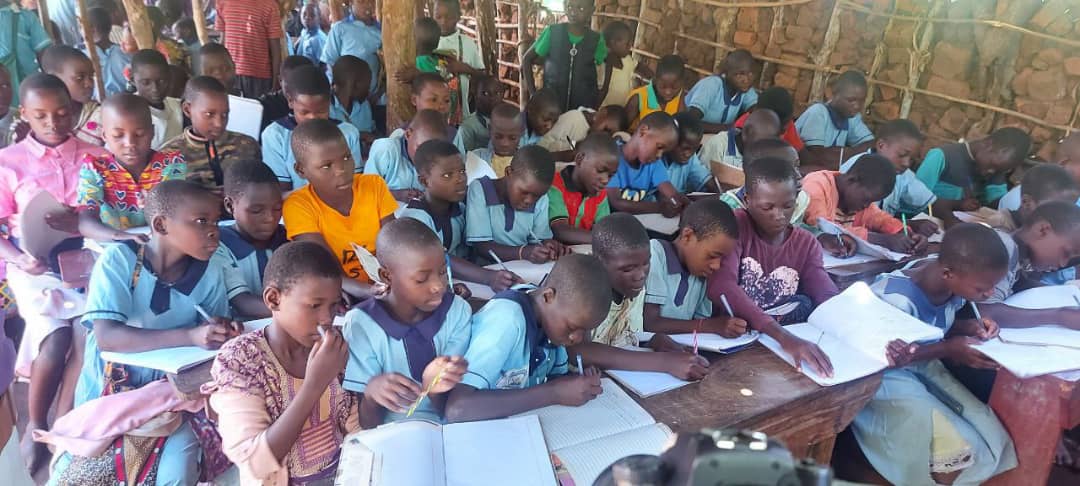 The Deputy Head Teacher at Ibanda P/S, Suzan Nabirye says the congestion, under-facilitation and lack of enough latrines has seen an increase in school drop-outs.
Nabirye says the girls are the most affected since many are afraid of sharing the few available latrines with boys whenever they go into their periods.
The Iganga District Health Inspector, Joseph Tulitya says the the stance to pupil ratio stands in these schools stands above 1 to 73, way above the recommended to 40 under the public health act.
Titulya however says many government schools are left without choice due to funding challenges.
Frustrated parents say all their calls unto local leaders to address the challenges have been in vain yet they are not financially empowered to salvage the situation.
Now the schools' heads together with the community have urged government or non-governmental organizations to come in to rescue the situation to ensure pupils study comfortably by constructing more classroom blocks and staff quarters.
The district education officer who was hesitant to speak to us also noted funding challenges to be the reason for the state of many schools in the district which don't have proper classroom premises.