The Kenyan government has once again issued an order for indefinite suspension of milk powder imports into the country.
"In anticipation of the long rains, the government has stopped the importation of milk powders to cushion the industry from surplus production and low producer prices," a March 6, directive by Kenya Dairy Board's Managing Director Margaret Kibogy  to importers reads in part.
"Consequently, the board has temporarily suspended the issuance of these import permits until further notice."
According to the Kenya Dairy Board, they will continue monitoring the production and demand dynamics of milk before lifting the ban in a move they say is aimed at protecting the country's farmers.
Uganda worried
The development comes a few months after the Kenyan government lifted the ban on importation of Ugandan dairy and poultry products.
For several years, there has been an impasse  after Kenya blocked the entry of Ugandan maize, chicken products and milk into their market.
Whereas Kenya has always benefitted  from Uganda's open trade policies, the coastal country has however for past four  or so years exhibited  protectionist tendencies  in a bid to block Ugandan products from entering their market.
Ugandan products like milk, beef, eggs, cereals, sugar and maize among others have been blocked by Kenyan authorities leading to a trade war between the two neighbouring countries.
Late last year, Kenyan President, William Ruto hinted at opening the country's market fully to Ugandan products.
"Uganda should bring cheaper milk here because they can produce it more cheaply. We should (also endeavour) to add value to our milk," Ruto said during a function at the Kenya Association of Manufacturers in November last year.
He argued that he would do away with protectionism exhibited by the previous government of Uhuru Kenyatta.
In January this year, Ruto sent Kenya's Special Presidential Envoy for the Tripartite Free Trade Area who is also the Cabinet Secretary for Investment, Trade and Industry, Moses Kuria to President Museveni to deliver a special message of allowing Ugandan products into Kenya.
However, the latest development has worried Ugandan exporters.
According to the Vice Chairperson of Private Sector Foundation of Uganda (PSFU) Sarah Kagingo, it is sad that Kenya continues to practice protectionist tendencies.
"Kenya's ban on importation of our products is not new, if it's not milk, it's eggs or grain. The ban contradicts the EAC (East African Community) trade protocols, the Common Market Protocol on free movement of goods and services, as well as the agreement that established the African Free Continental Trade Area (AfCFTA),"Kagingo said.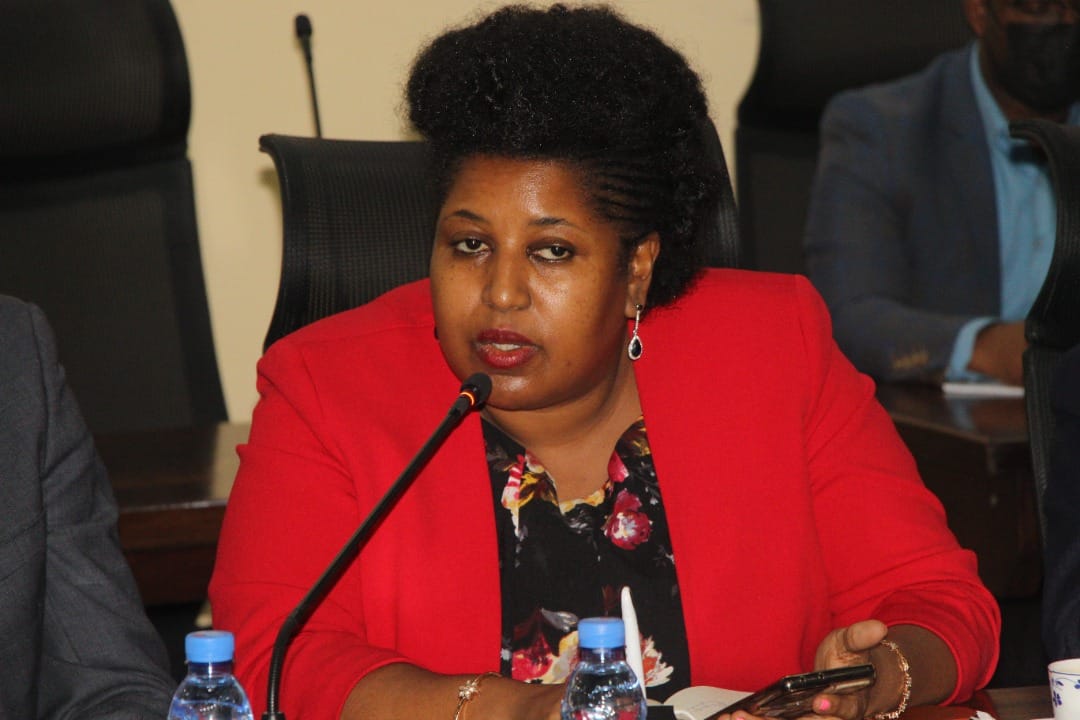 Asked whether PSFU would consider organising milk processors in Uganda for a protest at the Kenyan border, Kagingo said their approach is engagement.
"Our approach is engagement not belligerence. Experience shows that engagement delivers," she noted.
She added," regional trade should be the cornerstone of EAC partner states' policies. Our countries signed the Common Market Protocol in 2009 which came into force in July 2010. However, the practice often contradicts what was ratified, and businessmen engaged in export need handholding. We (PSFU), in partnership with the Ugandan government, have held several business summits to, among others, resolve barriers to trade and travel."