President Museveni has hailed the proprietors of Picfare Industries Limited for turning around from dealing in textiles to a big printing company.
"I congratulate Picfare for this new investment. I remember when the proprietor came here and I told him Uganda is a safe investment destination. He had suffered in Rwanda but told him that here under the NRM, we are not gamblers and that he would be here for a long term and won't regret," Museveni said on Wednesday.
The president was commissioning the multi-billion new factory that Picfare industries proprietors say cost $12.5million (shs44.5bn) in the Namanve industrial park.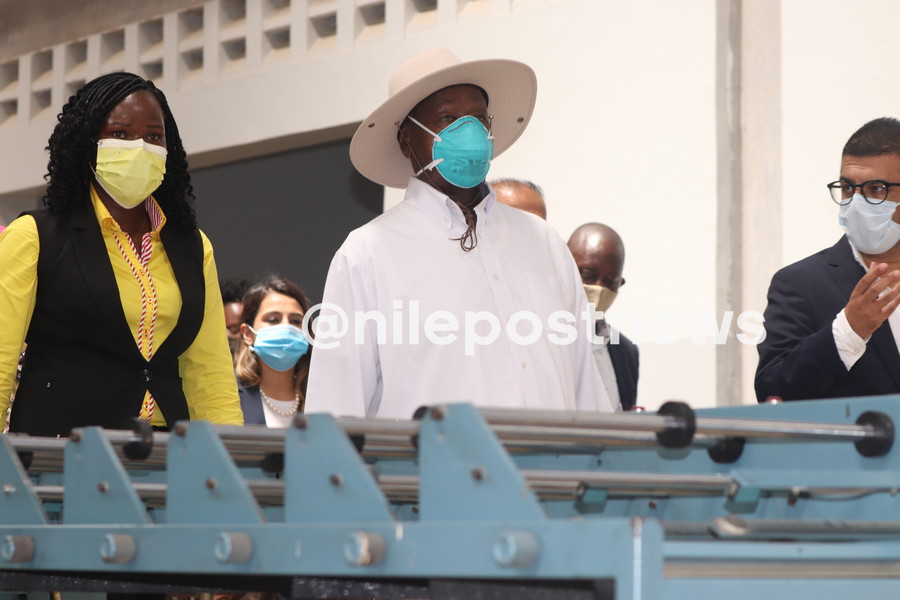 Museveni said his prophecy has come to pass as the company has been able to expand.
"The way he has expanded from textiles to printing and books, he can confirm I didn't mislead him," he said.
The president assured the proprietor of the factory that government will ensure they lower the cost of electricity to five cents per kilowatt-hour.
He explained that the Ministry of Energy has finalized a study on how power can be moved from the dam directly to the industrial park without the middlemen that he said are exploitative.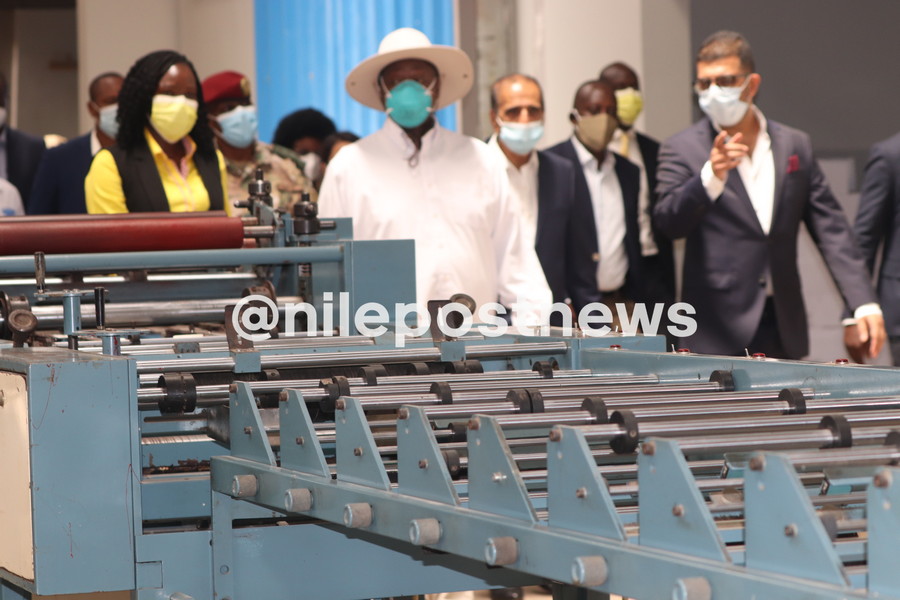 "It will definitely bring down the cost of power. For the factories, it should be government dams to provide power and for the other businesses like night clubs and bars should be provided from someone else like thermal power," he said.
The factory
According to the Picfare Industries Limited Managing Director, Mitul Jobanputra, they are shifting operations from Njeru in Buikwe district to Namanve industrial park with the new factory built on 11acres and measuring 20,000 square meters.
"Picfare started as a basic scholastic materials production factory to address the scarcity of almost everything that defined Uganda then and we were located at Plot 2, Second Street in Kampala and in 1997 we shifted operations to Njeru," Mitul told Museveni.
He said the company has over the years grown from a small producer of basic school stationery to one of the finest paper and paper products converter in East and Central Africa .
According to the Picfare Industries Managing Director, the company now deals in all forms of school and office stationery, security printing services that cover ballot papers, cheques, labels for beverages and cosmetics companies and tissue paper products.
"With the new investment, overall employment opportunities to Ugandans should stand at 850 jobs subject to full opening up of the education sector in Uganda and East Africa.
Museveni amused
Speaking in response, President Museveni said he was amused by the number of jobs created by the new factory that he said will be a game-changer.
"You can see how the problem of jobs can be sorted. If you can get 10 such factories, they can employ 35000 people. If you have 1000 factories, then 3.5 million Ugandans will be employed,"Museveni said.