Kampala Woman Member of Parliament, Nabilah Naggayi Sempala has applied to contest for the position of Kampala Lord Mayor on the National Unity Platform (NUP) ticket.
NUP on Wednesday reopened the vetting process of its Kampala Lord Mayor race flagbearer, following the resignation of Latif Ssebagala, who they had vetted to hold their flag.
Naggayi, who denied the FDC ticket for the same position in July this year has announced that she has handed in her interest and now waits for a final word from the NUP Electoral Management Committee.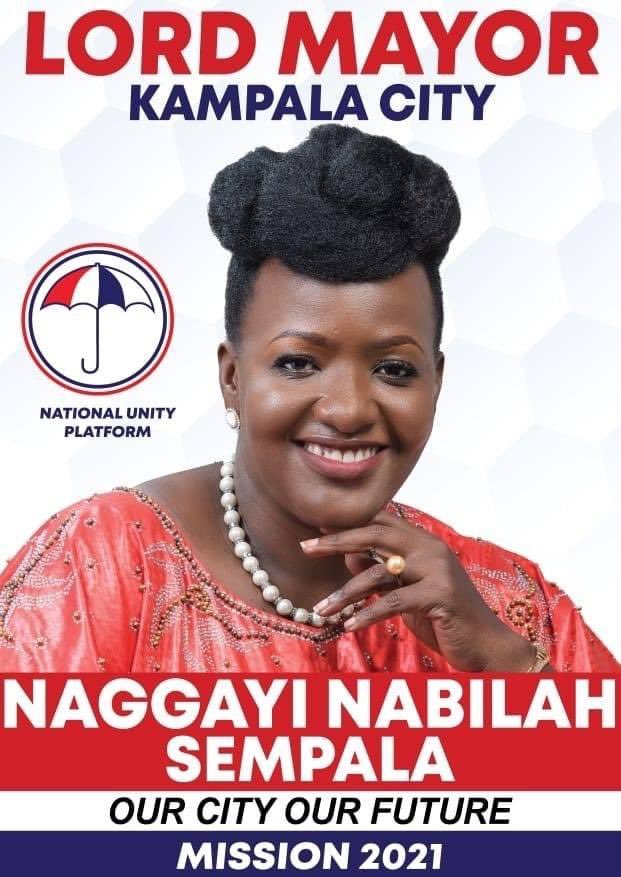 Nabilah said, "Following the reopening of nominations for the position of Lord Mayor by the National Unity Platform, I decided to fill the expression of interest forms and I will be presenting myself before the committee for vetting."
She added that she has been on record for over two years now, supporting the candidature of Hon. Kyagulanyi Ssentamu Robert for President because she believes that he represents something new in the struggle to get state power.
NUP Secretary-General, David Lewis Rubongoya confirmed to Nile Post that Nabilah indeed submitted her request.
"She applied, but vetting will have to first take place before any candidate is confirmed," Rubongoya told Nile Post.