Additional reporting by Esther Namutamba 
The girlfriend to one of the suspects facing murder charges of mobile money agents has told court how she offered shelter to the suspects.
The suspects are Bob Anichan, a UPDF deserter formerly attached to Uganda Military Academy Kabamba, Dennis Mangusho , formerly attached to  the 63rd Battalion, Stanley Mulunda alias Jumba Frank a casual labourer from Masanafu and Issa Ntale alias Ganja , a boda boda rider.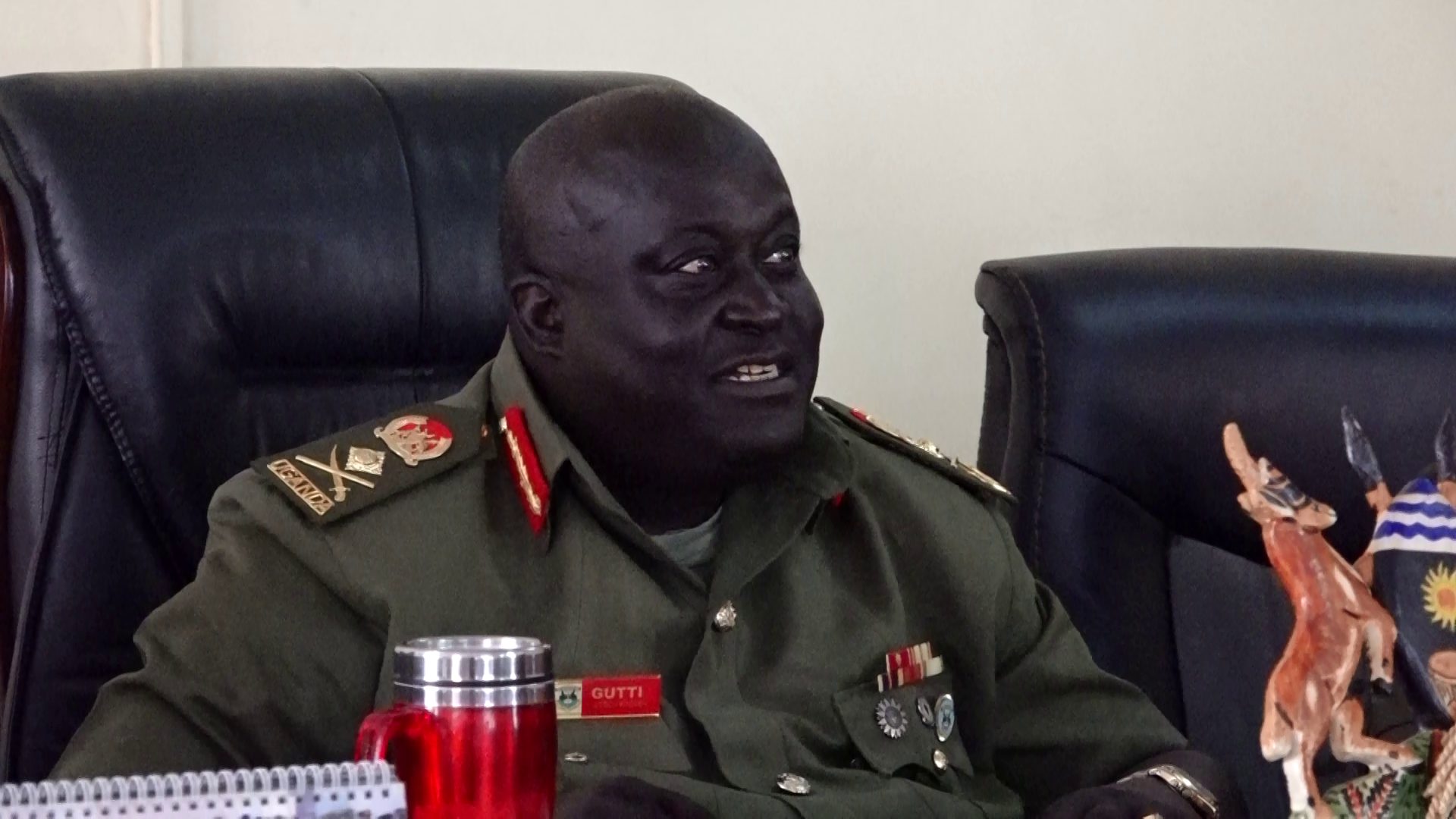 The group has appeared before the General Court Martial presided over by Lt General Gutti on charges of aggravated robbery and murder of two mobile money agents hailing from Zana.
The prosecution alleges that on June 10th while at Zana Cell in Makindye Ssabagabo Division, the accused persons robbed Harriet Nalwadda of shillings 6.8 million shillings before shooting her dead together with her colleague Moreen Nakabuubi.
Today, the prosecution led by Capt. Ambrose Baguma presented testimonies from two witnesses including a forensic firearms examiner Superintendent of Police Umar Mutuya and Bintah Ssengoba alias Kabrine the girlfriend to one of the accused persons, Mulunda.
Ssengoba , a cashier at Shoprite Supermarket at Clock Tower told court that she was in love with Mulunda prior to his arrest.
She said that she came to know him through his co-accused , Issa Ntale whom he had known since childhood for taking them to school.
Dressed in Shoprite's uniform, Ssengoba said that her boyfriend one day asked her to help him purchase a Simcard in her name because for him he reportedly had no identification card having been in jail before.
Before she could buy him that Simcard, Ssengoba narrated to court that she asked Mulunda why he was in jail and he reportedly told him that they had failed to pay a certain bank loan from Bank of Africa together with his co-accused.
She narrated that after purchasing the Simcard, Mulunda later gave her one million shillings to keep it for him saying that he had obtained it from one of his uncles.
This was after Mulunda had returned with his friends (now co-accused) from Kasese where they had spent some days without Ssengoba seeing them.
The 23-year-old witness further told court that her boyfriend later around May, 2019 told her that he was being followed by unknown people, suspecting that it's because of the alleged loan he obtained.
It was reportedly this early morning when Mangusho Denis came to Ssengoba's home seeking for shelter because their Masanafu home had reportedly been surrounded by Police who he claimed had planted guns to frame them.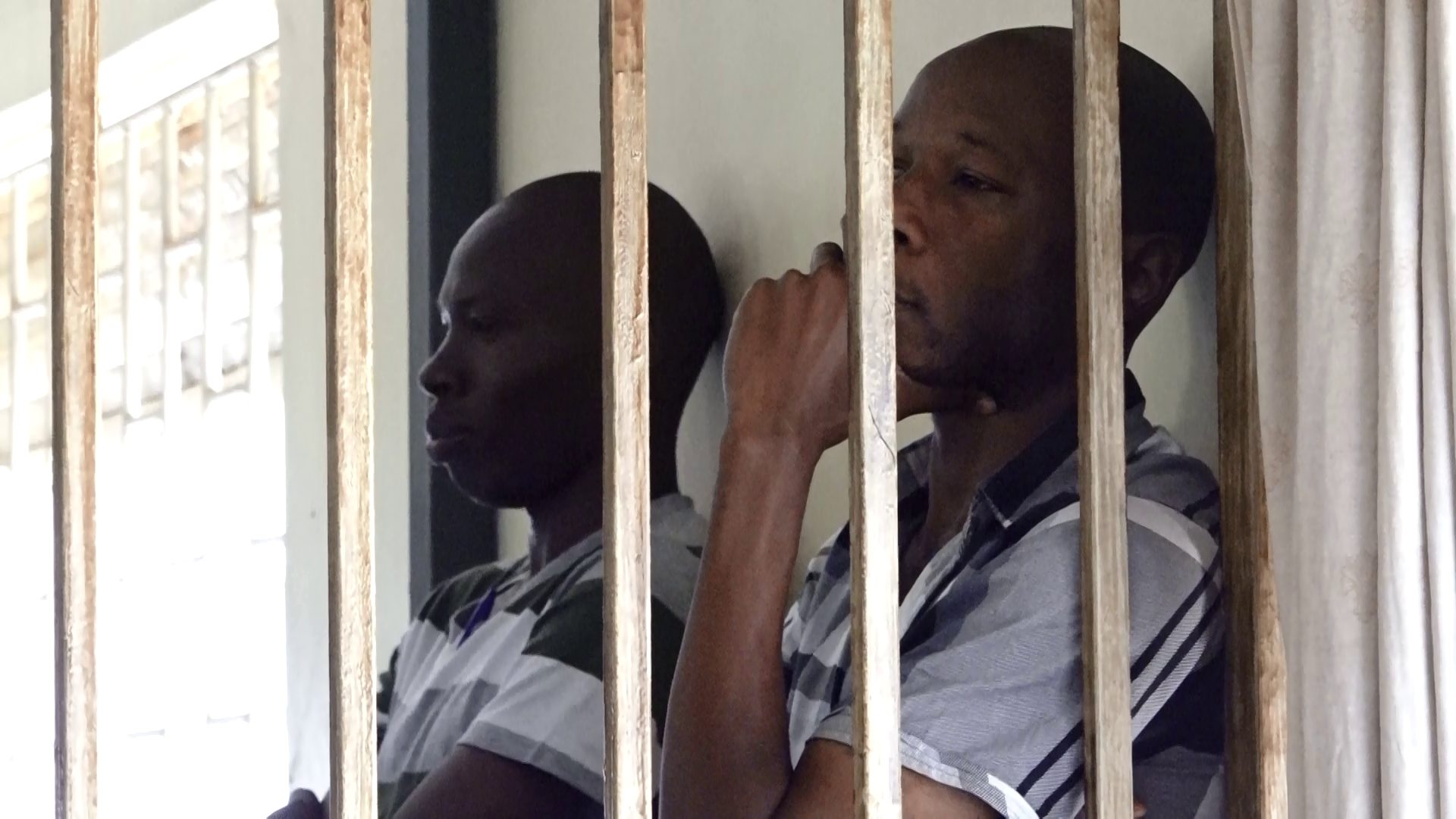 However, she told court that she connected them to her brother a one Brian in Namasuba and escorted them there on a different boda boda. She had reportedly earlier watched news that her boyfriend was arrested but his friends told her that it was just a set up by Police.
"At first, I thought Police was setting up my boyfriend because of his money and property. But later, I learnt that they had robbed my immediate neighbor Kigongo Denis who operated a mobile shop in Kisenyi and had killed two mobile money women in Zana", she said.
Her boyfriend, Mulunda who was in the dock, elicited laughter from people in the courtroom when during the examination he expressed disappointment and amazement that his girlfriend could not remember his phone number from memory.
Earlier, the prosecution was able to adduce evidence from the 12th witness, Superintendent of Police Umar Mutuya , a forensic firearms examiner who has been able to link the accused persons to the guns recovered from their home in Masanafu.
Hearing will continue on November, 26 , 2019.