The Big Birding Day that falls in November is a Nature Uganda initiative that was brought into force in the early 2000's. The day that brings together multitudes of bird lovers and enthusiasts, researchers, scientists and conservationists.
This year's big birding day was under the theme "Connecting Birds to People and Nature" aimed at increasing the number of local and international birders in the country, nature conservationists as well as promoting Uganda as a top avenue for bird watching and a global birding destination.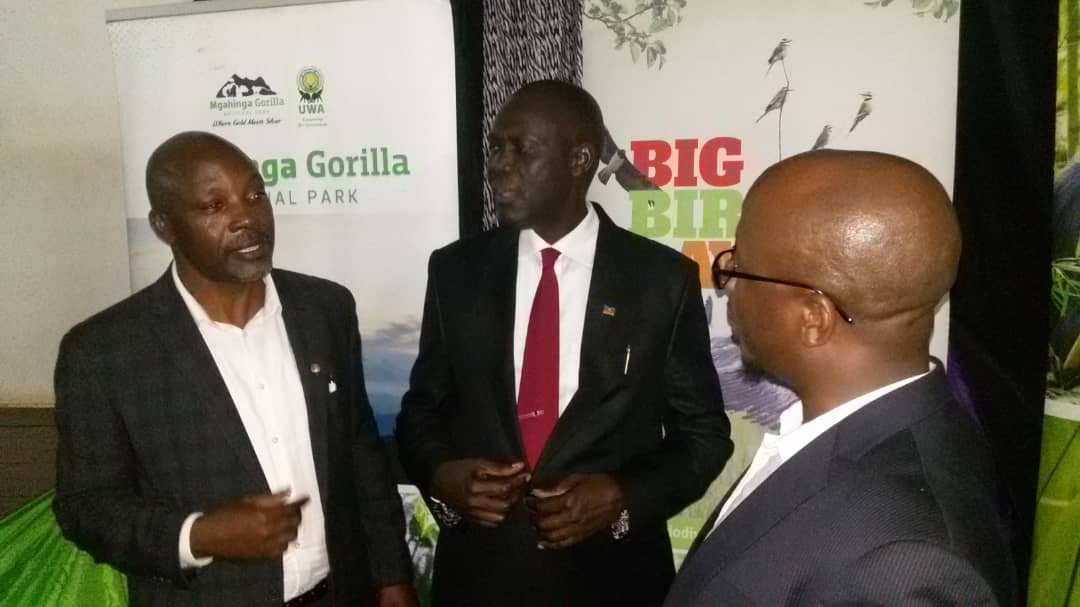 Uganda currently boasts of over 1062 recorded bird species, harboring half of Africa's bird population and 12% of the world's bird species. This trend is attributed mainly on arid and semi-arid dessert, the favorable climatic conditions since Uganda is strategically positioned on the equator grid, the huge inland water bodies like the shores of lakes such as Victoria, the stretching banks of the Nile River, swamps and wetlands, the thick rain forests like the Bwindi Impenetrable among other factors.
Over 350 people across the country participated in this year's event that happened in major national parks, Ramsar sites (wetlands) like Lutembe, major forest reserves and national forests like Mabira and all important birding areas in the country.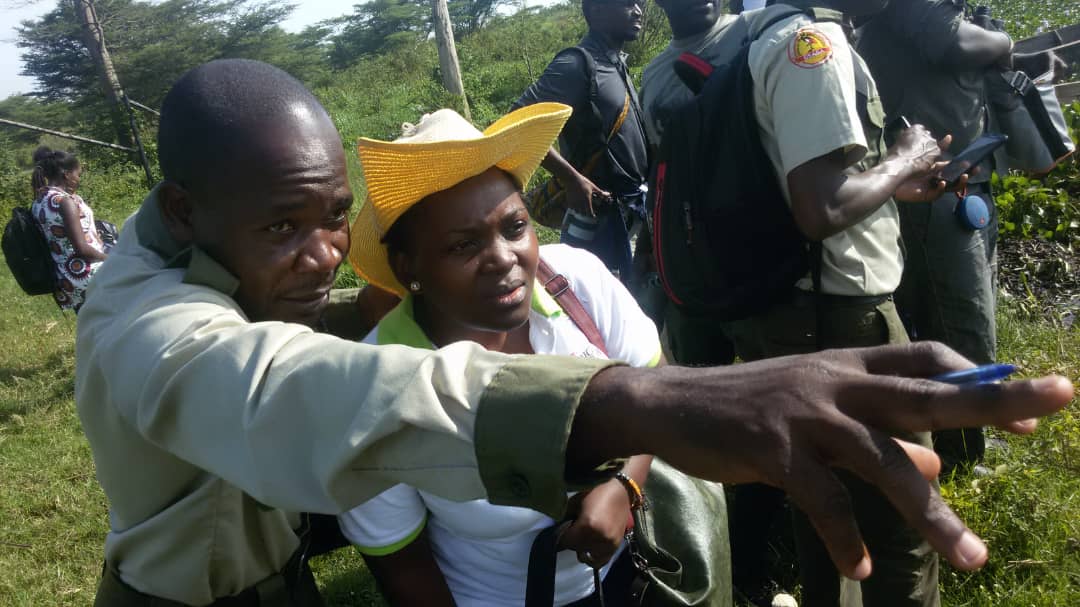 Bird watching is usually carried out in the early mornings and evenings. And it was the case when multitudes of bird watchers on this year's birding day gathered at the National Theatre early morning to set off to different centres where bird watching and recording was to be conducted.
This birding day doubled as a 24 hour bird watching contest throughout the country in game parks, wildlife reserves, bird areas, forest reserves and all other bird watching sites. It involves forming up birding groups with at least two experienced bird watchers on the team who will help to confirm the species identified. All birds seen and heard calling within the sites are recorded by the group at the site.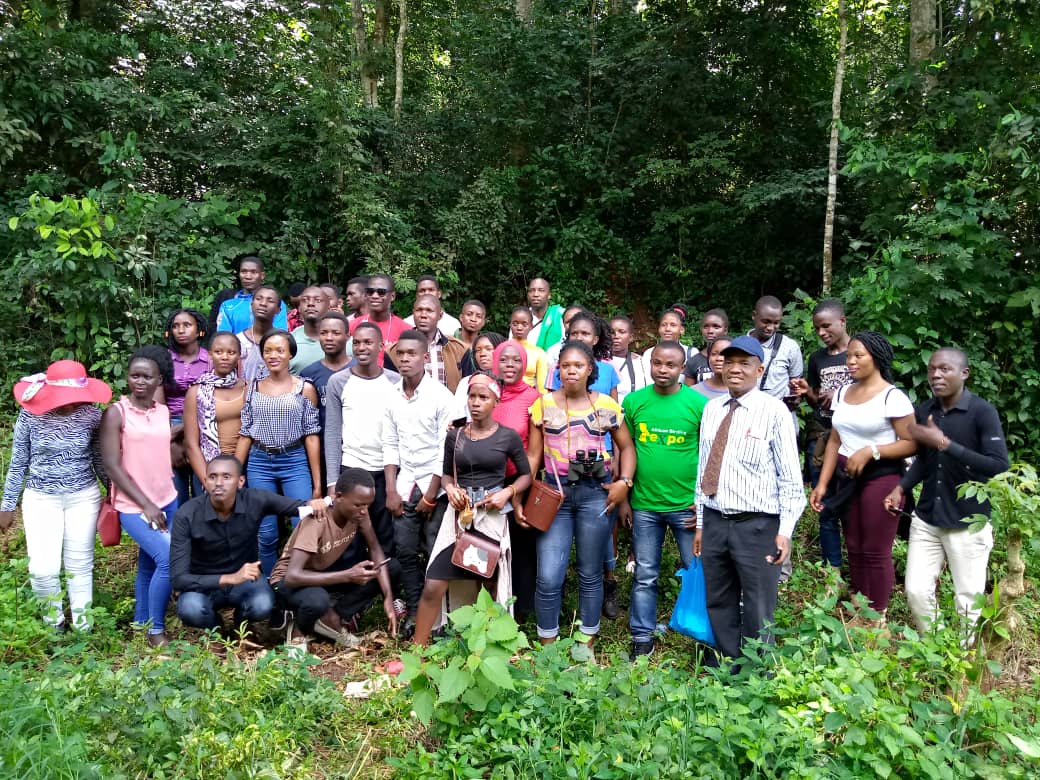 We opted for Lutembe eco-tourism and birding centre, one of the ramser sites, while other birders in the central region went to Mabira forest, Mabamba, and Makanga areas. On arrival, what welcomes you are the sounds of birds singing gracefully in trees and the banks of Lutembe beach, flying freely.
To appreciate the variety of birds, you need a birders handbook with the names of different bird species, their characteristics, way of life and features that uniquely identify them from others. A pair of binoculars to help them spot particular birds from far distances, long-lens cameras, the appetite to spot a particular bird bringing about the 'I've made it in life' feeling.
Ramsar sites
Uganda boasts of a number of wetlands that have been listed as wetlands of international importance under the Ramsar convention and they are fully recognized by E-bird and Bird life international as providing important habitat for threatened plants and animals including birds.
There are about four ramsar sites on Lake Victoria including Lutembe bay wetland system, Mabamba bay wetland system, Nabajjuzi wetland system and Sango bay-Musambwa wetland system and they are all important bird watching areas.
Birding at Lutembe bay
We took a boat for an adventure of bird watching onto the stretch lines of the Lutembe bay one of Uganda's important bird areas and a wetland of international importance since 2006, it is a stretch on the mouth of Lake Victoria in the Wakiso area.
It supports globally threatened bird species and supports about 52% of the white-winged black terns' bird population. It is a major migration stop over point and an interesting site for bird watching.
The mission at hand was to record as many different bird species as possible in each group, we spotted over 200 bird species including the African skimmer, several king fisher species, the beautiful white-backed night heron, rare shoebills, terek sandpiper, Egyptian goose, African jacana, long tailed corollas
The bird that caught everyone's attention is the black heron egret , its special characteristics of how it hunts its prey is so exceptional, when it recognizes its prey, it steps about four steps towards its position, spreads its wings so that it reflects light rays and creates darkness and in the process, it it's the prey.
Moses mutungi, a safari bird guide and an ardent birder said there are about 10 new bird species that have been discovered in the areas of northern Uganda.
"I was a part of the Nature Uganda team that discovered the new birds in Uganda, among these included the Fox's weaver, the most indigenous and endemic bird that can be sighted in Uganda, there are more birds we sighted on our checklist but we still need confirmation from international organisations."
The birding activity is rapidly picking up, we have tourists who come specifically for birding and they take about 21 days on a safari tour and they can spend about Usd. 7000. It's one activity that can make money for the country and tourism in specific." He said
About how special birding is, Mutungi says that these small birds are things that people do not give a lot of attention yet they have a lot in common with our values and cultural norms.
"Our fore fathers had a lot of things in common with these birds for example they would worship them as gods, some would not be eaten because of specific reasons. We have to preserve these birds as part of our culture and earn foreign exchange in them."
Mutungi also noted on the variety of birds found at Lutembe bay;
"This area has a lot of birds that come in from Europe usually in winter in the months of October and stay upto March, Lutembe is one of the areas where these birds make home when they migrate into the country."
The results of all birding groups in all centres countrywide will be announced during the birding festival in December.