The Uganda Tourism Board (UTB), a body tasked with promoting destination Uganda, in partnership with Kampala Sightseeing Bus have introduced a new tourism package for the night party lovers within the city (Kampala) known as 'Kampala by Night Party Bus Ride.'
The night city tour on the red double decker hop on – hop off buses will be used to explore the pearl of Africa's main city, having stop points at major night clubs whilst listening to music selected by the on-board auto disk jockey and sipping on both soft and hard cocktails and steak provided aboard.
The launch of the expedition was seen off by the Chief Executive Officer of the Tourism Board, Lilly Ajarova and her Deputy Bradford Ochieng alongside Tourism police and the media. The maiden trip started from Roots restaurant Nakasero, through Pearl of Africa hotel, Mulago, Acacia, Ntinda, Club Guvnor, over to Kabalagala and ended at Lugogo.
The party on the night bus has been set for weekends, Friday to Sunday with five hours of partying starting from 9pm-2am at a cost of Ugx 50,000 per head.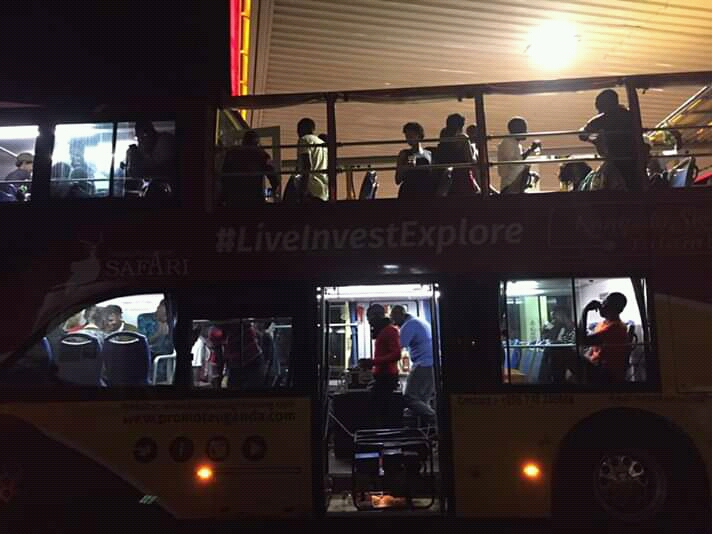 Lilly Ajarova in an interview said that the city sightseeing bus is a new product to try and give everyone an opportunity whether domestic or international to see the beauty and experience Kampala in a different way.
"Kampala is one city bursting with all kinds of pubs, lots of historical and cultural sites, the architecture of the city is so diverse, the foods of different kinds in restaurants, so during day the buses take people to these different places to experience what the city offers."
"As we launch the night tour, it is more of a night life experience where the different stop points are where there entertainments like night clubs such as club Govnor, clubs in Kabalagala. It's more appealing for those who want to enjoy there night life."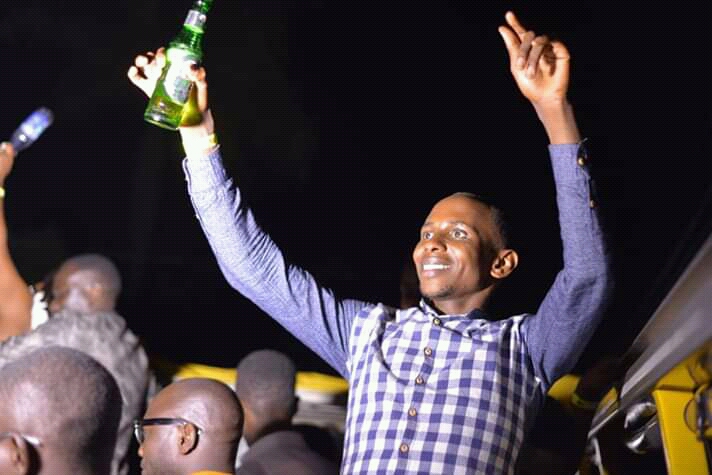 Ajarova explained on the expectations of this initiative highlighting the need to diversify the tourism products and the available investment opportunities.
"We need to look at the origin of this which is to diversify the tourism products that we have, to show Ugandans the opportunities that we have available for investment in the tourism sector. This investment in buses has been made by a private sector person and a Ugandan and as Uganda Tourism Board, we've come in to support," she explained
She further added that, "We took this initiative when we realized that there are very few people in the city who have had this experience, so we would like to help push a little bit more with the promotion of this experience so that Ugandans can know about it and get to enjoy it."
Ajarova said there is quite a big number of investment opportunities available within the city center and she encourages Ugandans who have their savings to invest in this booming sector.