The Minister of Foreign Affairs, Sam Kutesa, over the weekend announced the he was quitting elective politics.
The Mawogola County MP made the shock revelation during  a community service initiative in his constituency aimed at maintaining good sanitation.
Kutesa then introduced his daughter, Shatsi Musherure, as his replacement in Mawogola come 2021.
While Kutesa did not explicitly state why he was leaving the political field, he said "time has come to give the young generation support."
He also talked about the youth "having better ideas."
But sources close to the powerful minister told The Nile Post that for sometime, he has been planning to throw in the towel, having been an MP for the last 39 years.
Kutesa, believed to be one of the wealthiest Ugandans, has straddled the marbled floors of Parliament since 1980 when he defeated Yoweri Museveni in the acrimonious race for the Mbarara North seat (the current Nyabushozi constituency).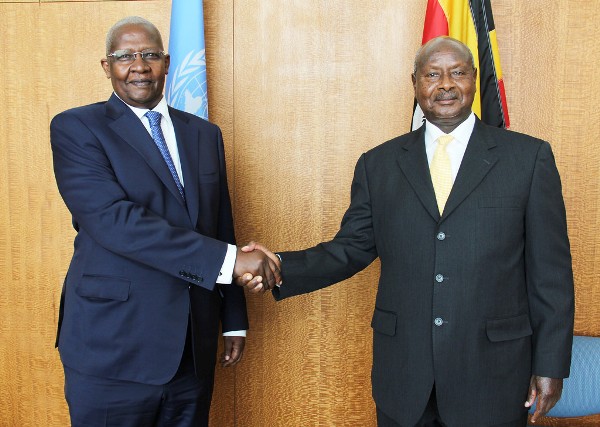 Museveni later petitioned court arguing that Kutesa's victory had been marred with irregularities.
Museveni alleged that there were cases of presiding officers coaching voters and even entering the voting chambers to suggest to them how to vote.
Yet he never followed up the matter to its conclusion after he decided to launch a bush war against Milton Obote's government.
"Kutesa feels it is time to leave the stage for other people," the source said.
"He has played his part."
Kutesa now joins the club of senior politicians, associated with the NRM, who have left the elective political scene in the recent past. Others are Prime Minister, Ruhakana Rugunda, Crispus Kiyonga, John Nasasira and Henry Muganwa Kajura.
A career full of controversy
The term "controversy" could easily be Kutesa's fourth name: Sam Kahamba Kutesa 'Controversy.'
His long and winding political career has been tumultuous as he has battled allegations centring around corruption.
In 1999, he was censured by Parliament over allegations of influence peddling and corruption related to his firm ENHAS, which is contracted to do ground handling at Entebbe airport.
He was forced to quit as minister of state for Finance.
In his home district of Sembabule, he has been at loggerheads with Lwemiyaga MP, Theodore Ssekikubo, each trying to be the kingmaker of the area.
The Kutesa group comprises Sembabule woman MP Hanifa Kawooya and other local leaders.
The Ssekikubo group comprises Herman Ssentongo and Joy Kafura Kabatsi, the minister of state for Agriculture.
The Kutesa-Ssekikubo battles have sucked in President Museveni who on more than one occasion has found himself in a precarious situation.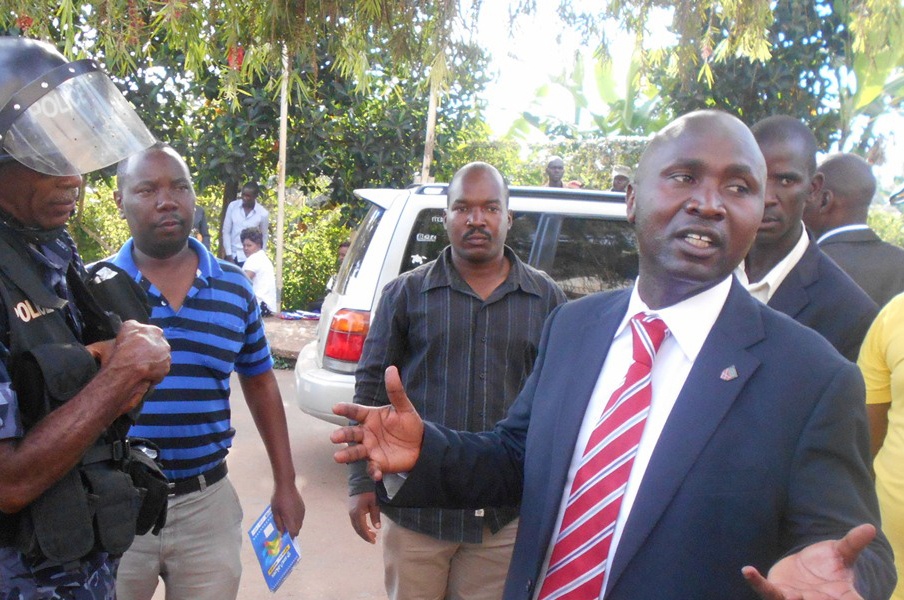 During the 2006 elections, Kutesa literally tried to "bully" Museveni into announcing Elly Muhumuza as the NRM candidate for the Sembabule LCV seat.
Muhumuza had defeated Herman Ssentongo, who belongs to the Ssekikubo camp, in the primaries but he had refused to concede defeat.
When Museveni held a rally at Matete trading centre, Kutesa told the gathering that Ssentongo was a member of the Forum for Democratic (FDC) party who should not be voted for. He thus told Museveni to declare Muhumuza as the official NRM flag bearer.
But tactfully Museveni said he knew both Ssentongo and Muhumuza as his supporters and that it was for the voters to decide who would be their district chairman.
This infuriated Kutesa, who publicly confronted the president and told him openly that unless he went back to the podium and reversed his statement on Sentongo, he [Kutesa] would quit the NRM.
Museveni declined arguing that he was rushing for a rally in Rakai.
Later, Museveni returned to Sembabule and repeated his earlier position of both candidates being NRM supporters. He however requested the voters to rally behind Muhumuza since he was the NRM flag bearer.
The voters chose Ssentongo, dealing a blow to Kutesa.
Bribery allegations
Kutesa has also been accused by the US government of having received bribes when he served as president of the UN General Assembly from 2014 to 2015 .
It is alleged that Kutesa received a $500,000 (about Shs 1.8 billion) bribe from Chinese national, Patrick Ho of China Energy Fund Committee (CEFC) in exchange for obtaining "business advantages" for the Chinese energy company in Uganda.
US prosecutors submitted evidence before court suspecting the Kutesa's of getting involved in bribery acts while at the UN.
Patrick Ho was indeed found guilty by a federal jury in New York of offering millions of dollars in bribes to African officials including "officials from Uganda."
Some analysts believe that Kutesa could be quitting politics to deflect pressure from these allegations.
One of them told The Nile Post that the world "has become a small place" for people like Kutesa and he could have read the warning signs.
The most ominous one came last week when the US government slapped travel sanctions against former IGP, Gen Kale Kayihura accusing him of overseeing gross violation of human rights when he served as police chief between 2005 and March 2018.
After the 2016 elections, Kutesa flirted with the idea of contesting for the parliamentary speakership and even started mobilising quietly among some MPs.
However along the way, he dropped his ambitions under unclear circumstances although it is believed that Museveni pushed him to.
Kutesa, it appears, has started treading carefully and the first step is to disengage from local politics.