The Ugandan government have finalized plans to construct a multi billion shillings continental market base to rival Asian markets in Dubai, says the Office of the Prime Minister.
The market base that is estimated to cost 4 trillion shillings will be open to global trade at friendly policies to attract investment. The 3rd deputy Prime Minister Kirunda Kivejinja revealed that Uganda has donated 200 acres of land in Mutukula, which borders Tanzania, for construction of market that opens 1st September.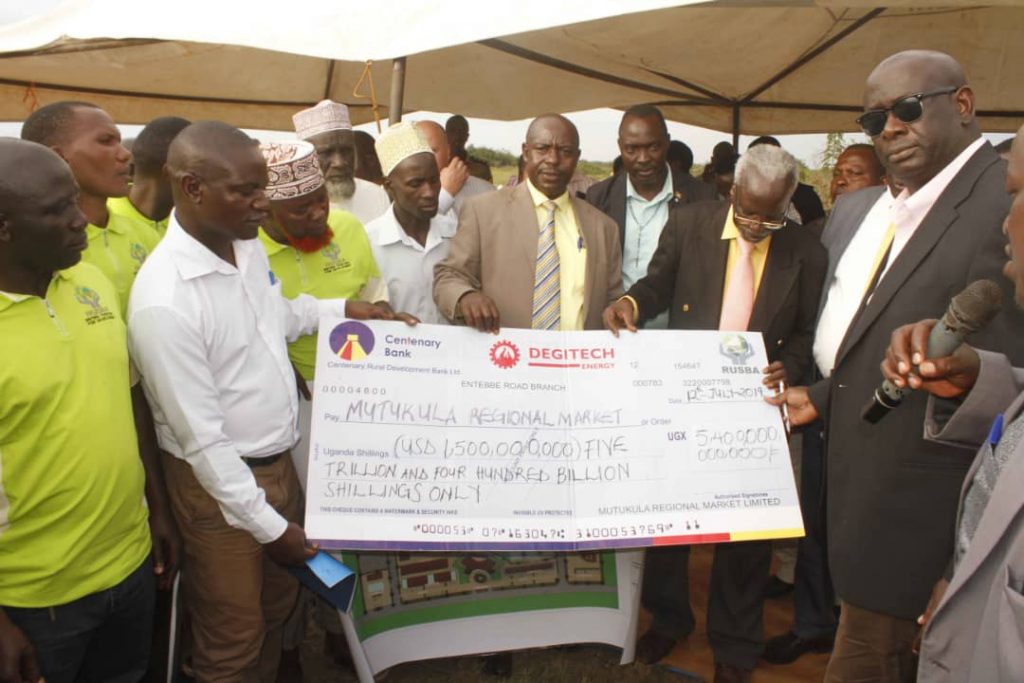 Kivejinja explains that the market is intended to create employment and promote entrepreneurial growth in the country, encouraging value addition and promoting export of value added products to the regional market. 
Mathias Kasamba, the East African Member of Parliament representing Uganda, says the market is among government initiatives to encourage the private sector to engage in gainful trade and investments. The market will enable Ugandan traders to break into the EAC and COMESA markets.  
The market will be constructed by the Rural United Business Association Network (RUSBA) Ltd and Degitech Energy Company Ltd from the Republic of South Africa.
Minister for Agriculture Vincent Bamulangaki Sempijja thanked the two companies for the effort that supplement the government efforts of increasing the trade support infrastructure especially at the border. 
The chairperson of rural united small business association (RUSBA) Karim Karamaji said that the market will encourage value addition and promoting export of high value added products to the regional market. 
The project is is a private sector initiative to be jointly financed by Rural United Business Association Limited and Degitech Energy Company. 
.The government in 2010 developed and adopted a boarder export zone originally known as the border market programme to the country and help in harnessing east African community and Comesa markets