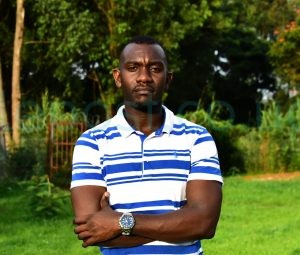 The quality of Uganda's labor force is steadily improving, this is due to the proportion of labor and opportunities available compared to increasing tertiary education from 7.5% in 2013 to 13.6% in 2017 (MofPED) it rhymes well with the increasing literacy levels which has stood at adult literacy rate of 70.2%. While the male literacy rate is 79.12%, females are 61.97%, showing a big gap between the sexes. (UNESCO)
This may be good for the country but not accurate because the informal labor force is still grappling with un intended consequences while the former has shortfalls in catering for the bulging rise in unemployment and a rise in such uncounted for misdemeanours in the labor export.
Uganda is estimated to have a labor force of 13.4 million people, 50% of these are female highly entrenched in the informal sector, short to say they are the ones being ferried abroad for cheap labor.
In a bid to protect this labor force, there are core labor standards guaranteed internationally to promote opportunities for women and men to obtain decent and productive working conditions of freedom, equity, security and dignity.
Before writing this article, I was irked by confrontations between Ruth Karungi and Betty Namboze dossier and the defence by Marphie International Recruitment Agency posted online over the public media rage (prefer social media) about an ending suffering, threats and extortion of girls exported to the middle east to emphasise Jordan.
I know surely that MIRA (as preferred abbreviation) is not fresh into the labor export market because this is just continuity of the same cast, there are companies without mention that have enough blood to their name, and God fathered enough to deal with external labor mishaps enough but nothing much has been done to curb down the vice of torture and mistreatment of girls involved in this trade abroad, so we just add them to the long list.
I presume the anger and frustration of defamation against them is considered damaging but only to the name of the company and its directors not this country and of course the lives at the demise of labor export save for the lucky Doreen Magezi made rounds in the dossier.
This unfortunate rage and uproar in my view should not cease and whether it affects Marphie International Recruitment Agency or anyone is just a story of a fight over rotten tomatoes in a country that cares less to salvage lives of its citizens or guarantee rights and freedoms of workers in external employment abroad.
It is also unfortunate that the outcry is on women and girl workers who in my view remain vulnerable to working conditions and here is one woman on each end and another in the middle suffering and the apprehension of the problem is underestimated.
Workers rights are provided for, in international human rights instruments, including the Universal Declaration of Human Rights (UDHR) under Articles 23 and 24.
Article 23 of the UDHR guarantees the right of every person to work, to have a free choice of employment, to just and favourable conditions of work and to protection against unemployment. The Article further guarantees the right of every person to equal pay for equal work, as well as the right to form and join trade unions for the protection of one's interests.
The right to collective bargaining makes it possible for workers to negotiate with their employers collectively rather than individually but also exposes the middle men who are doing enough exploitation. The Employment (Recruitment of Ugandan Migrant Workers Abroad) Regulations, 2005
I know there are several offices under ministry of gender purposed to provide direction to scrutiny and supervision of the regulation of the external labor but these measures in my view are not in sufficient enough.
Last time I checked there was an online monitoring system that is used to manage the recruitment process; a four party standard employment contract should be signed by employer, employee, source and destination company
I don't see how effective these measures have been in handling employers who violate employees' rights and in this case (human rights abuse) and mistreatment, distress and termination because termination of a contract in any case by either party is a fundamental right. (It does not matter whether it's a domestic worker as long as they signed contracts)
Fast forward, we moved on from the point of who trades who and in what in this country and therefore feel free to indulge in your exploitation aware that the law will catch up with you hence standardisation of externalisation of labor for us is a priority as we appreciate the monster of unemployment in this country.
Short of that the rapture to the moon, you can't keep using situations of hungry graduates and starving women and citizens who throng your companies and offices looking for jobs abroad to go and wash toilets and dishes with self pity to exploit them. It's not their own making (topic for another day) but be sure our eyes are open.
If there is nothing that can be done to formalise your exploitation business especially because it benefits the companies than the exploits then it will continue affecting us all but this is how I believe we can figure out; include all immigrant, domestic workers seeking jobs in the middle east in associations and unions especially women and girls to support them easily, this is because the middle east is full of humdrum systems full of inequalities.
The right to work imposes three obligations: to respect, protect and fulfil. The obligation to respect the right to work requires parties to refrain from interfering directly or indirectly with the enjoyment of that right. The obligation to protect requires parties to take measures that prevent third parties from interfering with the enjoyment of the right to work. The obligation to fulfil includes the obligations to provide, facilitate and promote that right.
For a labor export company to think that the fortunes in their exploitation cannot be tampered with is in itself a misdemeanour that need no education to a company of the proprietorship of senior colleagues like Mr. & Mrs. Tukahirwa, if we get a number of political leaders like Betty Namboze at the fore front of this vice, the fight against exploitation of Ugandan girls and Ugandans in general will not only be dealt with but saved from the fangs of the betrayals of innocent Ugandans.
The country must adopt appropriate legislative, administrative, budgetary, judicial and other measures to ensure full realisation of their obligations.
The prohibition of all forms of forced labor, which among other things includes prevention of workers from being, forced to work under duress;
Arans Tabaruka is an advocate for community rights with integrated rural community empowerment (IRUCE)