President Museveni has said he is always willing to dialogue with everyone including the opposition.
Speaking during the second summit of the IPOD at Protea hotel in Entebbe, Museveni said the method of dialogue will always be the best medicine to help the country solve its problems.
"This method of dialogue is a good one. If dialogue had been used, Uganda would have avoided a lot of problems. All leaders before and after independence were still young but it was unfortunate they failed because of failure to dialogue,"Museveni told the summit.
"It was embarrassing to see how they failed. It was as if they had been bewitched. If they had dialogued they would survive.
Just like they had done earlier, the biggest opposition political party, Forum for Democratic Change was absent from the second IPOD summit held at Protea hotel raising concern especially from parties that attended.
"The FDC will not attend the IPOD summit in Lira because conditions that prevented us from attending the December 2018 Summit have not changed. We are still under siege by various security agencies. Our legitimate rights to associate and assemble are still curtailed and the situation has even gotten worse. We cannot speak to lower FDC leaders on whose behalf we transact business" FDC spokesperson, Ibrahim Ssemuju Nganda said last month.
FDC however  had earlier participated in IPOD council meetings despite shunning the summit.
Speaking during the summit, Museveni said despite having divergent about certain issues, opponents can meet for dialogue as a way of solving problems and healing the country.
"You can't be in leadership and say you don't want to talk. For me I take it (dialogue) as a biblical command to talk to anybody who wants to do so. If you are in opposition and you don't want to dialogue, God will make you dumb forever,"Museveni said.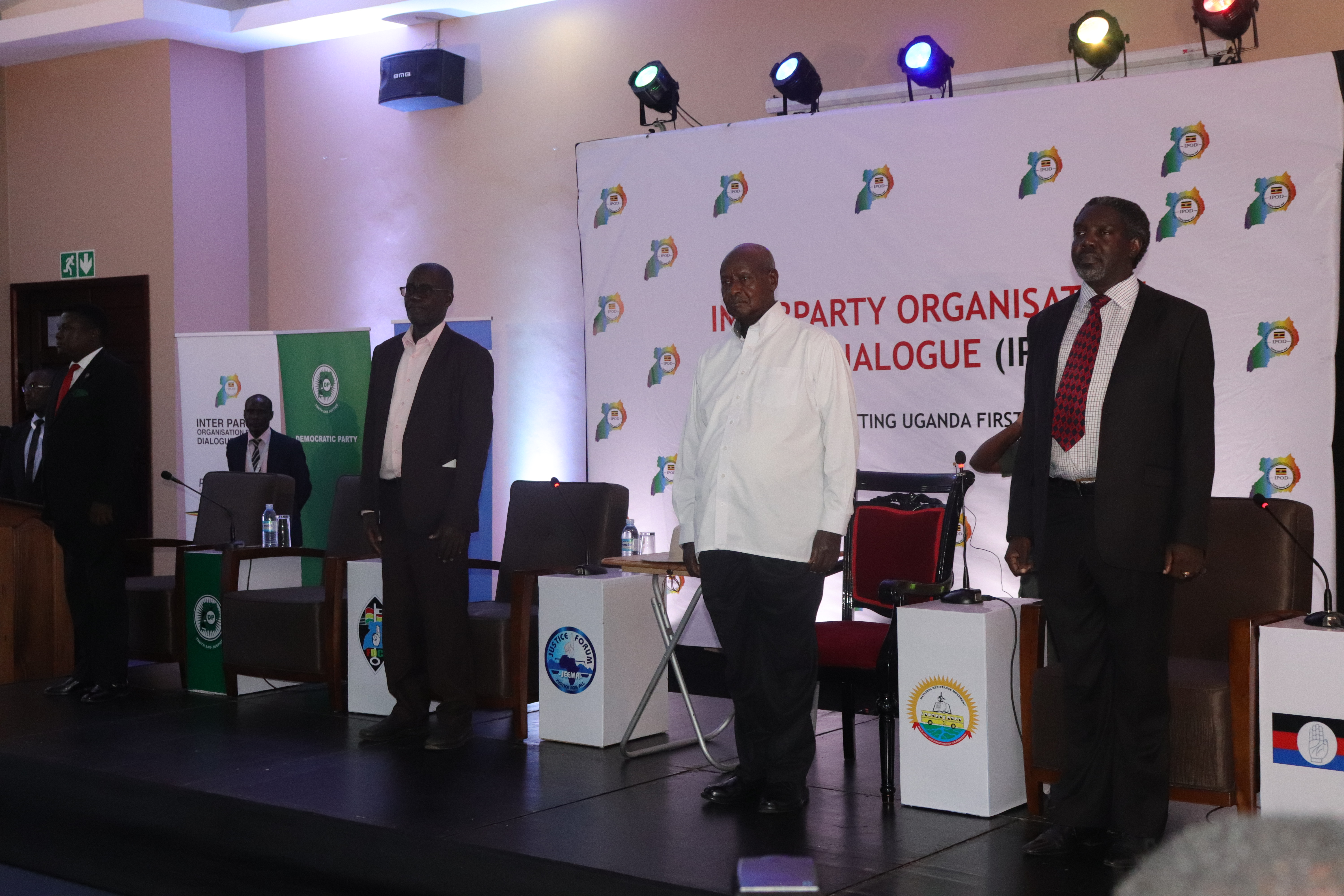 "The spirit of dialogue is a good one and once we discuss, everything can be done. Where we don't agree, we can understand each other."
The summit chairman, also Democratic Party president Norbert Mao said the country cannot be healed by just utterances of its leaders but by meeting and dialogue.
He said such meetings give hope about the direction that the country should take.
Mao however said there is skepticism about issues agreed upon during such meetings that he said are not implemented.
"We come to this summit with serious reservations because many are skeptical about it.
Many say its empty ritual because the ruling party has failed to reign in on security agencies as fundamental rights including right to assembly are being violated," Mao said.
He however noted that Museveni's presence is a sign of commitment that what had been agreed upon would be implemented.
The Democratic Party president, again blasted FDC for continuously shunning the IPOD summit meeting yet all opposition parties share the problems affecting them which can be discussed during the summit meeting.
Recommendations
The summit agreed that government shall increase funding to the political parties and IPOD from the current Shs10 billion to Shs35 billion in the financial year 2019/2020.
On the Public Order Management Act, the IPOD summit agreed that the draft regulations proposed by the council of secretaries in consent with the Attorney General and the Prime Minister be studied by the national security council team and give feedback to IPOD to be enacted within two months.
The summit also adopted a draft bill on the regulation of independents as proposed by the National Consultative Forum with such amendments as have been proposed by IPOD council of secretary generals.
It was also agreed that candidates sponsored by political parties shall not be required to collect signatures from the electoral areas for representation.
The summit also agreed to a review of the nomination fees to be met by those vying for political offices making them more affordable and inclusive whereas the IPOD council will determine the threshold of the amount to be refunded to a candidate in case such a candidate loses an election.
The second summit of the IPOD was attended by party presidents (chairpersons) from DP(Nobert Mao), UPC(Jimmy Akena), NRM(Museveni) and JEEMA(Kibirige Mayanja) among other party members.