A group of ten university students from Makerere, Lira, Mbarara and Gulu universities majoring in computer science, soft engineering  and IT have landed in Beijing China for a study trip under the Seeds for Future sponsored by Huawei in to equip their technological advancement .
At 9:15 am five hours ahead of Uganda time, a group of 10 young university students selected by Huawei embarked on their mission to improve their IT skills of innovation in advanced technology in Beijing, China's capital city.
Before embarking on their dreams in IT, the young boys and girls under the tour guide of Heren had a chance to tour Beijing and take in the landmarks that make it one of the major cities of the world.  They were driven around the massive and immaculately organised city.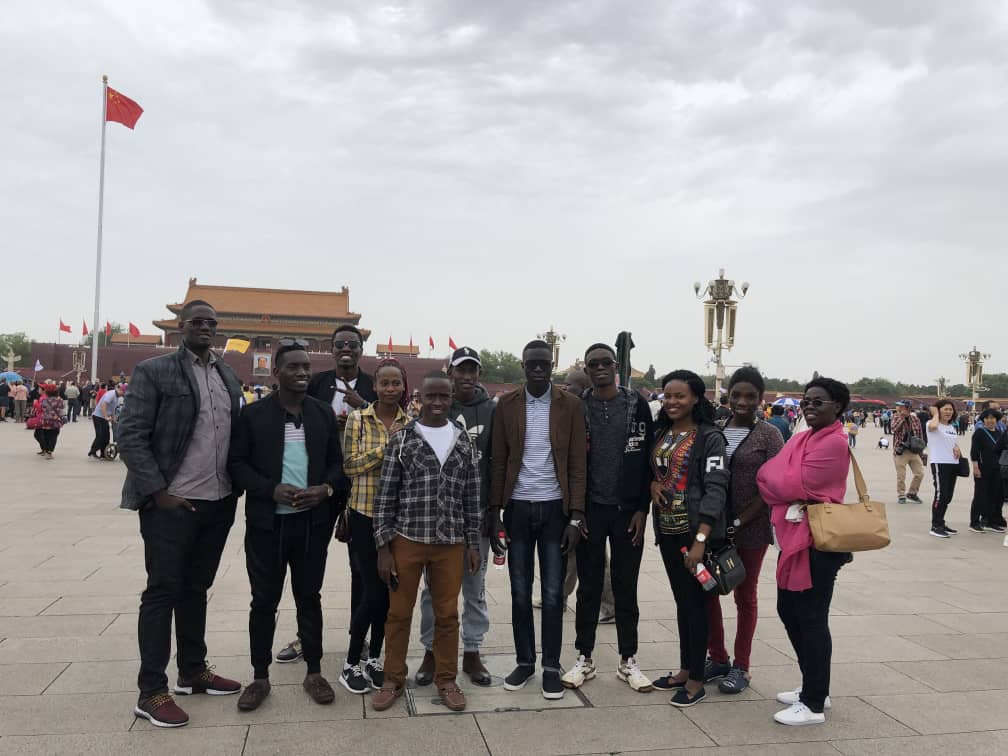 In a coaster, the excited Ugandan contingent had a chance to set foot in Tienanmen Square carrying the Uganda flag. Leaders of China have been proclaimed for thousands of years in this Square. Tienanmen Square is considered the heart of the city and features heavily in China's 5000 year history.
It was in the Tienanmen Square that the Chinese Republic under revolutionary leader Mao Zedong was officially proclaimed October 1, 1949.
The Square contains the monument of the peoples' heroes , the great wall of the people , national museum of China and Mao Zedong's mausoleum which is among the most visited monuments by both the Chinese locals and tourists.
Many of the students took the opportunity to snap selfies in the historic Square with their hosts and their fellow Ugandans as they toured the 41 hectare ground.
One of these students Desire Asiimwe appreciated the warm welcome they had been accorded by their Chinese hosts.