Kampala Kingdom Mall is finally open after years of construction.
The $320m mall, owned by the Ruparelia Group, is now open to the public although it has not been officially launched.
The magnificent structure also added to the growing beauty of Kampala's skyline.
When fully lit at night, it illuminates the surrounding areas like a gigantic christmas tree.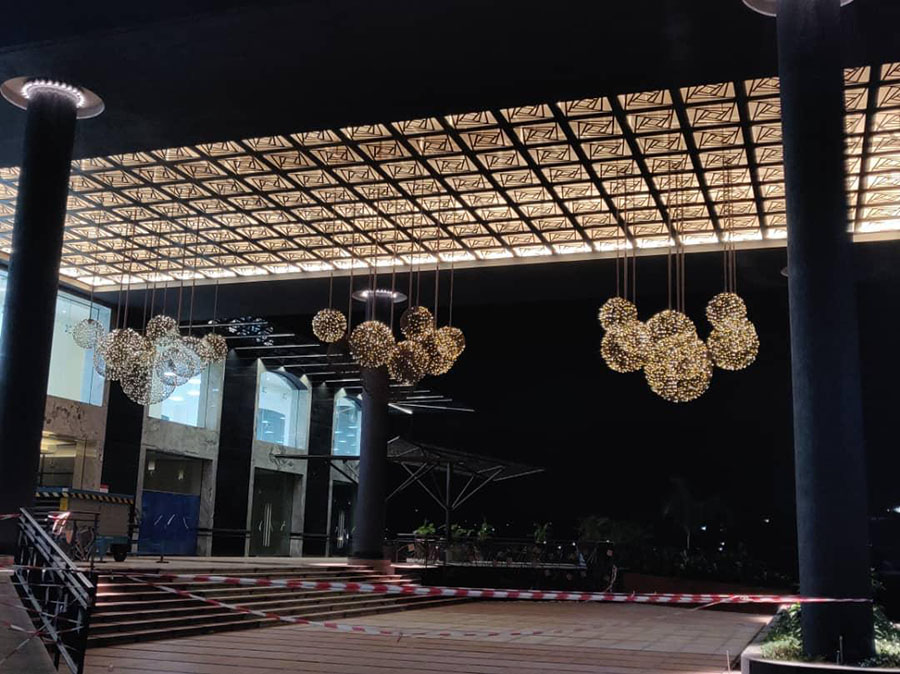 The facility has 22,000 square metres of let-table retail & office space, parking for up to 450 cars and sprinkler fire suppression system.
It has 400 CCTVs to provide adequate security, three backup generators in case of power outages and six lifts with combined 72- passenger capacity.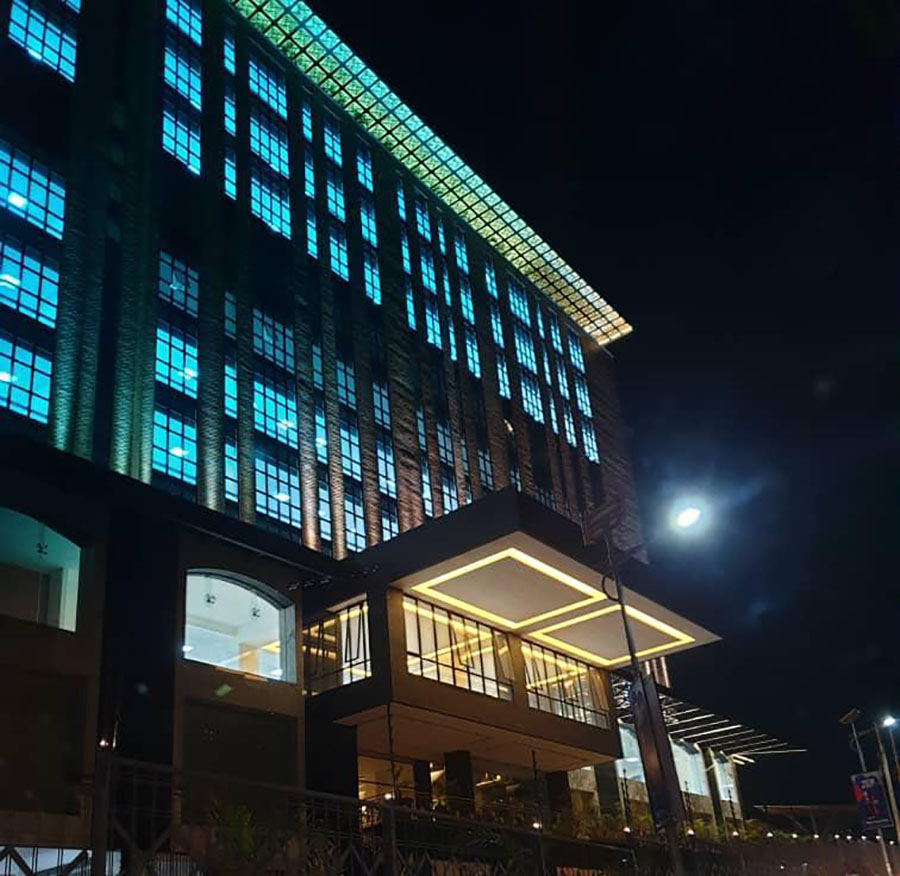 Business magnate Sudhir Ruparelia took over the land from Saudi Prince Al-Waleed Bin Tal who was supposed to build a five star hotel for the Common Wealth Heads of Government Meeting (CHOGM) in 2007.
The hotel project never took off and he sold his interests in the land to Crane Management Services (CMS).
The mall sits besides three main roads; Nile Avenue, Yusuf Lule Road and Dewinton Road.