This week, Chris Obore ran to court to contest his sacking as director of communication at Parliament. This follows a letter by the Clerk to Parliament, Jane Kibirige, saying that Obore's services were discontinued after Parliament discovered that there were irregularities in the manner in which he was recruited in 2015.
But analysts, political reporters and keen followers of goings-on at Parliament continue to doubt this version of events and caution that there is more than meets the eye.
The Nile Post, in a number of series will explore the factors that led to Obore's ouster, most of which relate to the poor relationship between the senior journalist and Speaker, Rebecca Kadaga. To set the ground, in our first part, we examine the factors that led Parliament to employ Obore. Enjoy 
****************************
In 2013 when parliament was being bashed over a number of decisions, Speaker Rebecca Kadaga summoned Hellen Kaweesa, the then head of Public Relations at parliament into her office.
Kadaga was furious that Kaweesa and colleagues had largely kept quiet as the public through the media continued attacking.
Earlier on, some MPs had complained in a workshop that the public relations unit of parliament has not done enough to shore up the image of parliament.
Kaweesa told Kadaga that she would immediately take action and from now on, every attack on Parliament would be dealt with headon.
She summoned her team which included Charles Bukuwa, Muhammed Katamba, Rani Ismael and Kassim Nsimbe.
These were seasoned communications and public relations officers at Parliament.
Many had cut their teeth at the leading newspapers and radio stations before they joined Parliament.
Kaweesa read to them the riot act: From today onwards, they were expected to write regularly in the media defending the actions of parliament. Short of that, there will be trouble.
They went to work and truth be told their opinions or rebuttals in defence of parliament regularly appeared in the daily papers.
But their works did not drown out the bad publicity that Parliament was attracting.
In one meeting of the parliamentary commission, Kadaga complained about journalist, Yasin Mugerwa's stinging exposes of parliament especially the maladministration.
Mugerwa was a senior political reporter with Daily Monitor and had specialised in covering the accountability committees of especially the Public Accounts Committee (PAC).
She was also not impressed with some articles written by The Observer's Sulaiman Kakaire and David Tash Lumu (now a senior reporter with The New Vision) about Parliament.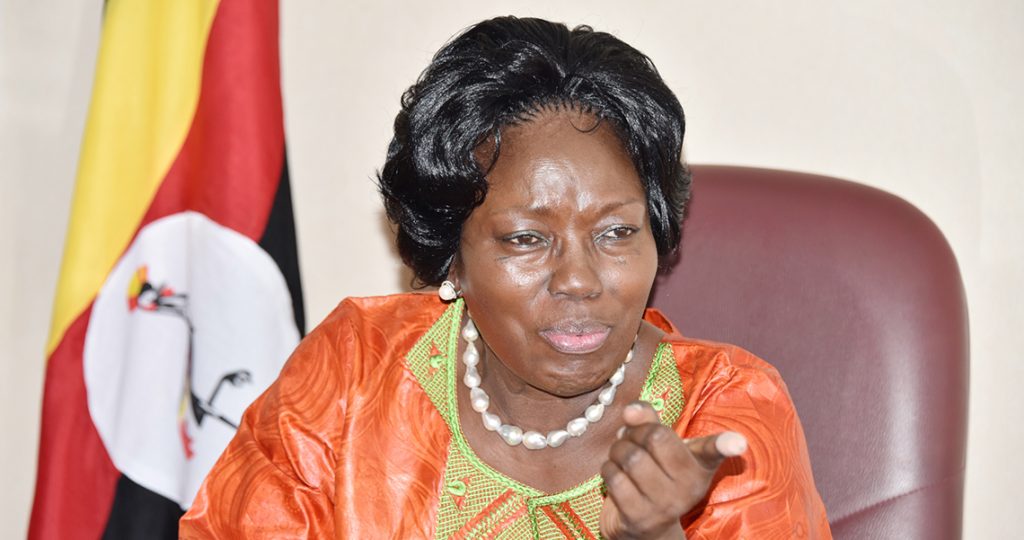 She once queried: "Where do they get the information? Why do they write so negatively about Parliament?"
She also fell out with NTV's Agnes Nandutu and Jjingo Francis.
Nandutu had ironically been very close to Kadaga when she headed the Uganda Parliamentary Press Association (UPPA) but the two had fallen out spectacularly.
Wafula Oguttu, the then Leader of the Opposition tried to put up a fight for the journalists.
But Kadaga was not convinced. She proposed a two-pronged approach.
First Approach
First was to find a way of reining in on the journalists who in her view where not reporting positively about Parliament.
One way to go about this was to come up with a believable grounds.
The first ground was academic qualification; that for one to cover Parliament, they needed to have a minimum qualification of a university degree. This locked out some people.
The second ground Parliament was the need for media houses to shuffle staff.
On the face of it, this proposal appeared noble. Kadaga and her group argued that veteran journalists needed to give way to young blood.
There were arguments that some of the senior journalists had become part of the furniture in the House and had picked sides in the numerous wars amongst MPs.
In their view this would present a win-win situation for Parliament and the media houses that employed.
For Parliament, a new cadre of parliamentary reporters, with fresh and untainted lenses would be created. These would report objectively, it was argued.
For the media houses, the change would present them with a chance to nurture young reporters in parliamentary reporting and ensure sustainability in case the senior reporters quit for other ventures.
Many people criticised the move and argued that an institution as important as parliament needed people who covered by old hands, who knew all the corners
In fact, Oguttu passionately defended this move on social media and said senior journalists needed to give young journalists a chance.
Oguttu convinced Daily Monitor, where his sits on the board, to remove Mugerwa from Parliament. Nandutu, Jjinjo, Anderson Kenneth Lukwago of Radio One and a host of senior reporters were barred from reporting from Parliament.
Second Approach
The second and most important approach, Kadaga argued, was to get an effective parliament spokesperson who could sting and bite at the same time.
She was convinced that Hellen Kaweesa was not the person for such a job.
See, Kaweesa is the typical public servant who sticks to the rule book.
While she will do her job diligently, she was always careful to maintain a certain professionalism. This meant she had to detach her emotions and feelings from her work.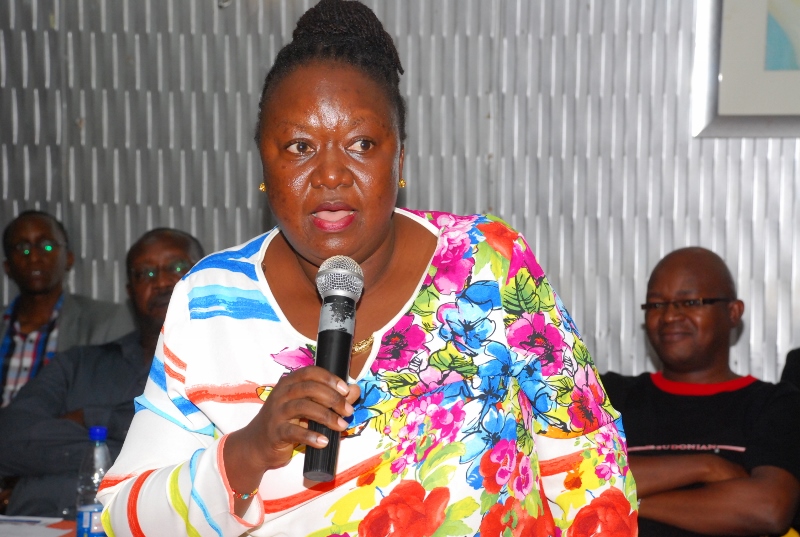 The idea was not to sack Kaweesa but to have someone above her who could effectively defend Parliament.
In early 2015, Kadaga told some of the people close to her that Parliament needed someone who could bite.
Someone who could defend Parliament fearlessly and hit back at those who were maligning the institution.
Initially, Parliament decided to advertise the position of director of communication in the print media.
However from the responses, many of the applicants did not have the kind of qualities that Kadaga was looking for in a spokesperson.
So Parliament decided to headhunt.
The person, she told other commissioners, needed to be a prominent journalist with a name.
Someone who would talk and the public notices.
A number of names were bandied about.
One of them was Daniel Kalinaki, then managing editor at The East African in Nairobi, Kenya.
In a meeting, some argued that he was too independent-minded and "opposition-leaning" after his ground breaking book on FDC's Dr Kizza Besigye.
Another person considered was Charles Mwangushya Mpagi, a political reporter at Daily Monitor and the moderator of NTV's Fourth Estate.
After some evaluations, he was put on an informal shortlist, awaiting interviews.
Then someone proposed Chris Obore, who had made a name as a critic of government and a no-holds-barred analyst. Obore did not take prisoners.
Obore appeared to tick all the boxes apart from one. He did not have the requisite academic qualifications to fill the position. He had a bachelor's degree yet the job required someone to have a minimum of lacked a master's.
To be fair, even Mpagi did not have a master's degree. He had a bachelors and was pursuing a Law Degree at Makerere.
So it was decided that Obore and Mpagi be interviewed.
After the interviews with the parliamentary commission, Kadaga chose to go with the man from Bukedea.
Kadaga expressed her admiration for Obore basing on his performance on NTV's Fourth Estate and KFM's Morning Show.
When the issue of his qualifications was brought up, Parliament said it was a small problem that could not distract it from getting an effective mouthpiece (it even dismissed a petition lodged with the IGG challenging Obore's recruitment).
In August 2015, Obore took oath as the director of communications at parliament, setting off on an uncertain journey that was laden with opportunities and challenges.
In the second part, we shall look at how Obore became one of Kadaga's most trusted confidantes at parliament and the eventual fall out.
*******