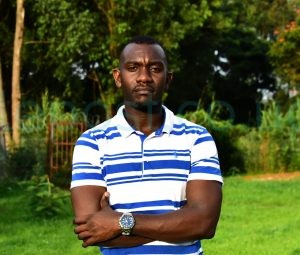 The rate of teenage pregnancies and childbirth to women less than 20 years continue to be a major global public health concern, affecting more than 16 million girls and young women worldwide, while back home in Uganda, engulfing a larger percentage of Uganda youth in oblivion that leads to school dropout, abortions and maternal mortalities, notwithstanding the risk of descending their families into impoverishment. The maternal mortality rate is clear as its indicated that 16 women die every day while giving birth, about 10 of these are young/ teen mothers.
Given the recent debate on the social pageants that have exposed Uganda's promiscuity concerns both in legislative, convening and many other corridors of power, opinion and religious leaders have suggested that the morality of our country stand at risk if all this is not regulated.
The conversation of course started as if it would not be taken serious with disagreements on how relevant a naturally god given body would trade as tourist ambassador before it was twisted to an objectification. Behind the scenes the conversations would later digress with confrontations on how the minister of state for tourism was indeed promoting objectification of women. Mood swings arose and petitions to the speaker of parliament by both parties ensued and I have imagined they were heard. The ridicule however remains.
As we celebrate the women's day this year, teenage pregnancies countrywide persist but more contagious in rural communities and rural health centres have an unprecedented report of very young girls struggling to deliver and likely developing complications, highly associated with previous abortions to women obscurity.
Infant and maternal mortality rates, school failure and drop-outs and limited future career opportunities are all indicators that the society has given up, to be precise women lives are clearly faced with all risks to glare.
While the president last year promised to stamp his feet over the endless child marriages, little commitment follows re-echoes of such promissory notes by all leaders in addition to little budgetary commitments.
I also noticed while on my routine visit to primary schools in Kanungu a rural district in the south west of Uganda that senior women and men teachers were a no show in schools, they have shared roles as matrons at a primary level with little knowledge sexual reproductive health. On opening up on the subject, there was general consensus that it would be too early for sexual orientation to children but yet a recent survey has indicated that 4 of the 7 girls who drop out of primary schools are pregnant. The irony continues unfettered.
Researchers and policy makers have indeed concluded that teenage pregnancy and childbearing is a serious problem.
According to the findings of the Uganda Demographic and Health Survey (UDHS) (UBOS, 2016), one out four (25%) girls aged 15 – 19 years have either a child or are pregnant, representing a 1% increase in teenage pregnancy rates over the previous 2011 survey, (UBOS, 2011).
According to UDHS (2011) approximately 35% of girls drop out of school because of early marriage and 23% do so because of early pregnancy. Early childbearing carries particular risks, including dropping out of school, abandoning babies and obtaining illegal abortion that may result into death.
Eastern and East Central regions showed the highest rates of teenage pregnancy in Uganda with 30.1% and 31.6% respectively which is higher than the national figure.
There is need for an integrated approach to curb teenage pregnancy in Uganda and in my view it's a concerted effort to introduce sex education at a tender age so that children understand the risks they will face in this dynamic world in addition to adolescent friendly services in the rural communities. Continuous in-service training for health workers and teachers with emphasis on counseling skills for young people is urgently needed.
Arans Tabaruka is Women & Children rights activist in the Rural Communities