THE ROGUE
The whole country (I mean sections of the social media) is up in arms following an incident in Seeta, where Maj General Kyaligonza reportedly slapped a traffic police officer, Esther Namaganda, for trying to block his vehicle from making a U-turn in the middle of the road.
Reading the reaction on social media, I was surprised that the nation was surprised by Kyaligonza's behaviour. It reminded me of similar outrage regarding another no nonsense officer, Maj General Kasirye Ggwanga who tried to resolve a seemingly simple matter with bullets!
As a chief rogue, I salute the behaviour of the two generals for they have brought out the worst and best of our farcical society.
First, it is now clear that some people are above the law and are more equal than others.
This partly explains why Kyaligonza alya butaala ( he is enjoying life) while his two bodyguards (both privates) languish in military prison.
And indeed even if you combined ten privates, they would not be equal to one Major General in every measure.
Second, the incident has helped cement the belief that in Uganda, the military will always hold sway over anything and any force [including the police and the social media mob].
So this blah…that civilian authority is above military authority only ends in our 1995 Constitution and at public functions where soldiers salute civilian ministers.
In 1989 or thereabout, Kyaligonza held a police officer by the collar in full view of his colleagues at Jinja Road Police Station after he dared to tell him to write a statement over another matter. He walked away unscathed.
Kasirye Ggwanga has nine pending cases at various police stations but he has never been called to make a statement in any of them, Daily Monitor reported last month after the Kusasira saga.
Clearly, if the police force quakes when it comes to these generals, who am I not to shiver, when I even don't know how to shoot a gun?
Thirdly, I salute Kyaligonza and Ggwanga for helping make irrelevant the narrative that "Idi Amin's soldiers were worse."
Some of us who were not yet born when Amin ruled this country have been fed on this narrative for ages.
It will no longer make sense to argue that the colonial or Amin's army was very ruthless when we have a litany of transgressions from the current crop of soldiers.
"Mbu Amin's soldiers could enter a bar, down a crate of beer and move out without paying," one of my older uncles told me.
Some of today's soldiers have done worse.
When he served as army commander, Gen Elly Tumwine closed down an entire road in Kololo for his exclusive use. It took letters upon letters to editors of the newspapers of the day for the now seemingly "born-again" general to relent.
Kasirye Gwanga burnt a grader simply because that is the only way he thought he could resolve a land dispute.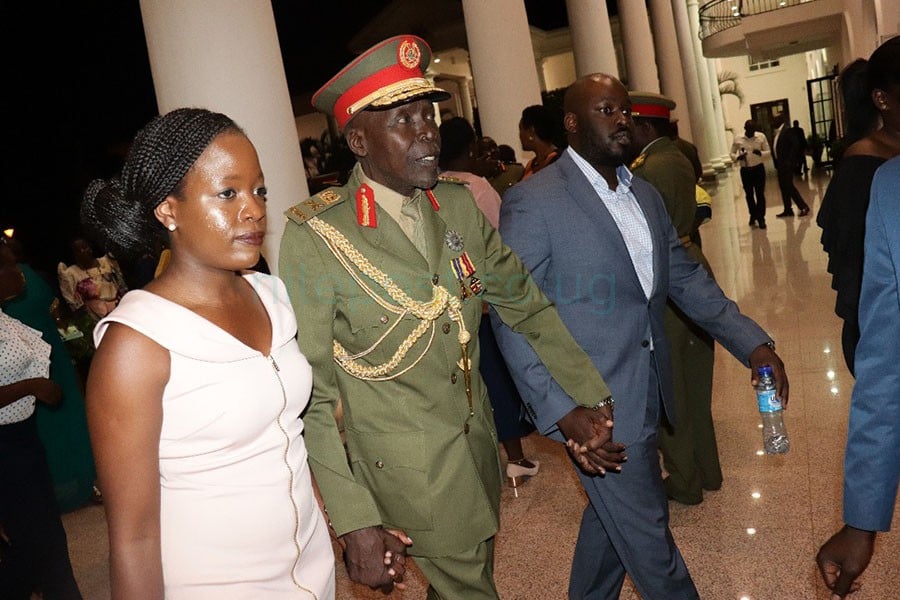 Fourthly, Kyaligonza's incident illustrates that those who fought (bush war historical) while the rest of us hid under beds, must be appreciated forever.
To rephrase Maj Gen Jim Muhwezi's response to Justice James Ogoola during an inquiry, where was corporal Esther Namaganda when Kyaligonza was in the bush?
Does my poor hardworking sister know the risks that generals like Kyaligonza took so that people like her can be able to live in peace and work in the police?
Where then did she get the temerity and guts to stop him from making a simple U-turn when the general made more dangerous turns in the bush?
Remember, Kyaligonza is R00034 meaning that in military parlance, he was the 34th person to enter UPDF. He is also a member of the UPDF High Command.
Last but not least, in Runyoro, Kyaligonza means "what they want" [they always get-emphasis mine].
Indeed what today's generals want, they will get it.
THE ROGUE is a satirical column that will run once a week on The Nile Post.