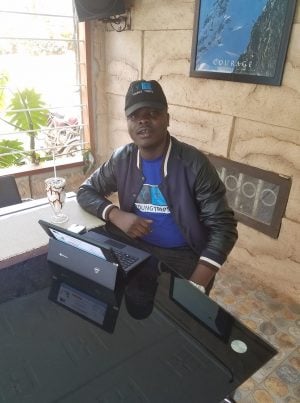 Businesses are run on systems or around individuals. Businesses that run around individuals have a hard time growing or never outgrow that individual.
Therefore, for one to achieve growth in their business they should focus on building functional systems that would operate efficiently even in their absence or change of a few players on the team.
I was sent a late invitation to attend a stake holders meeting in Lira for a project YOUNG TREPS is doing there with Lira local government and AVSI Foundation.
I guess, some how we had accidentally been left out on the invitation list before we were informed later in the evening of Sunday. This means we weren't prepared to travel yet had to do so anyway.
When I reached Lira I was told we had to make a presentation in regards to the progress of the project (Job and business center) that's when I realised that in the rush I had forgotten my laptop back in Kampala.
On top of that, I met some one in Lira who had so many nice things to say about our project, it's potential impact and they shared with us an opportunity with another foreign organisation that wanted to do something along the lines of business development for small business in West Nile.
Actually this information was given to me on the very date line of submitting Letters to show interest to offer our expertise on the project.
'Please write some thing quick, I need it before close of business today,' they said. I represent those guys in Uganda and I am surely going to push for you, you will get it. Lira is hot but this time I wasn't sweating because of the whether but because of the situation I had found my self in without warning. Right away I picked the phone and called office. It's was about 4PM and warned the guys that they weren't going to leave office (at 5PM like they usually do) until somehow we had gotten all these documents done.
One, the letter to show we were interested in being business development partners on this West Nile project and my power point presentation. We started with the letter which I typed on WhatsApp from where it was copied, put in a word document, printed on a headed paper, signed scanned and submitted.
Pheeeeeewwww one task was cleared and we started the next one. I again typed the information I needed in the presentation and shared pictures and left the rest to the three man team in office of Joy, Larry and Arnold.
By 9PM all was done and I was ready for my presentation the next day. One of the partners was surprised how I managed to pull it off and my answer was simple, our business has functional systems. The business doesn't depend on one person or any individual per say. The systems are there and players are fitted into the system interchangeably. It's like a football team.
When a football team has a system it doesn't matter who is injured or available for selection, who is changing clubs or who is coming in. Players just walk in and out of the systems. Of course it helps to have versatile players who can easily fit any where in the system/formation. Some players contribute a tad more than others because we all have different abilities but no single player can be bigger than the system in that if they're not there nothing happens (the team doesn't play).
This same concept is what is used to build big businesses or businesses that are looking to grow. It's so unfortunate that most of business owners prefer running a one man show but the honest truth is there not so much one can do as an individual.
Imagine I was working a lone, how would I have pulled it off submitting the letter of show of interest and the presentation all in time to beat the dateline and be ready for my presentation having forgotten my laptop back in Kampala? But because our business is built around a lean but very effective and efficient system/team, we are able to respond to even abrupt opportunities, take in a much more sizable chunk of work and have everything smoothly going even when one or two of the team members are unavailable due to unavoidable circumstances.
Systems take time to build. There's always continuous building and breaking and rebuilding only for things to collapse again that you need to start the whole process all over again. It's taken us about 3 years to get it right and the 2 years after we did have seen us grow in leaps and bounds with the growth in the last two years more than tripling the collective growth we had in the three years of building.
That's how businesses grow and as a business owner at some point you just need to let go of the business if it's to grow. Don't be like a parent who doesn't want to see their child leave home to go start a new life as a grown up self reliant adult with their destiny in their own hands regardless of the fears and risks that may come with doing do.
Its the reason that even in the absence of the owners big businesses like Mukwano,the late Mulwana's business empire thrive. Of course they didn't wake up one morning and those systems were there. Its a gradual process of building and you too should start now. Start weaning your business off direct reliance on you or your physical presence.
Jaluum Herberts Luwizza is a Speaker, Writer. He is also a Business Consultant with YOUNG TREP East Africa's No.1 Business Management and Consultancy firm that helps people start and grow profitable businesses.
twitter:jaluwizza
0700155232 | 0787555919 | whatsapp 0716223986.
YOUNG TREP SERVICES:
1.Company formation & registration
2.Accountancy Services
3.Business Documentation and Proposal writing
4.Company Management and Business Advisory
5.Tax Consultancy
6.Business IT solutions.
7.Investment Financing.
www.theyoungtreps[dot]com
#theyoungtreps.
©jaluwizza 2018