There was a total power blackout in the entire Central Business District of Uganda and the surrounding areas following a heavy downpour on Friday evening.
The heavy down pour that started with heavy winds a few minutes to 7pm fell continued for over 45 minutes and was responsible for a power blackout in various parts of Kampala and Wakiso districts.
A number of people posted on their social media pages including Facebook and Whats App to express their frustration over the power blackout.
"The whole of the city has no power. This is serious. My prayer is that Umeme fixes everything before close of business today. We sincerely appreciate your efforts," posted one Thomas Akansiima.
One Echo Mugisha said that whenever it rains, power goes off in Kawempe and Maganjo where he said he works and also stays.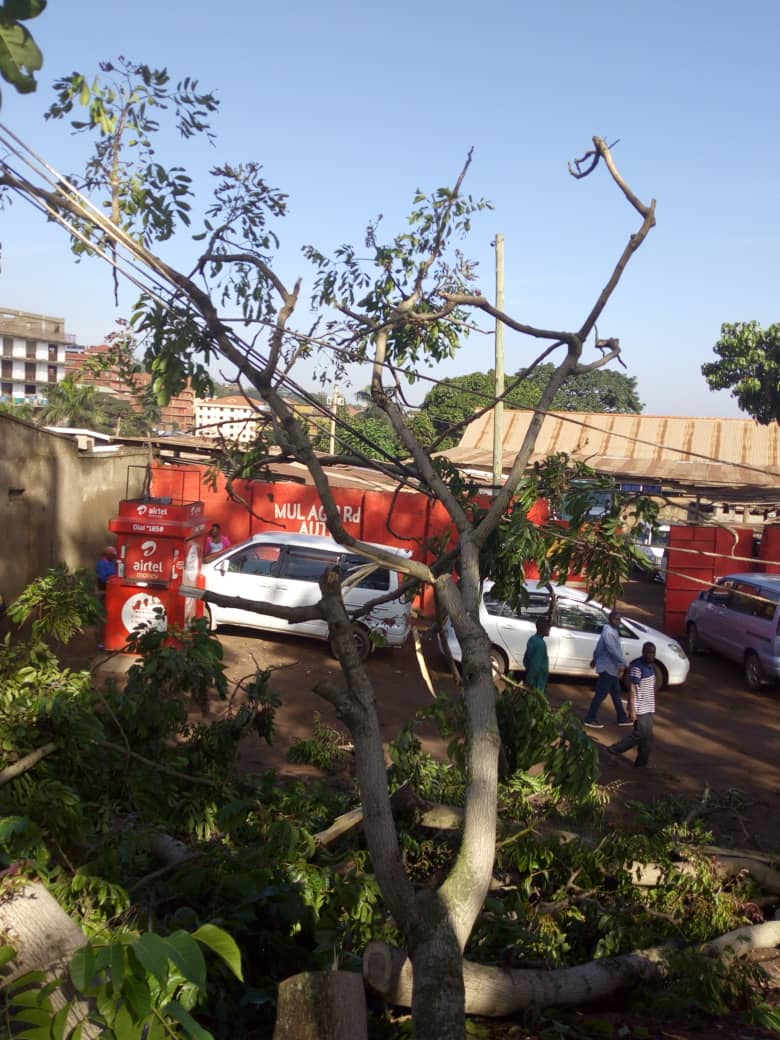 However, power distributor, Umeme apologised for the power outage before assuring they were working to restore the situation.
"Due to the heavy rains, we have experienced multiple faults along the power lines around Kampala. We are working to ensure that we resolve and have safe restored at the earliest,"Umeme posted on their social media pages.
They said power lines had been broken by trees following the heavy downpour but however urged the public to stay away from the falling wires.
Meanwhile, by Saturday morning, some areas including Luweero and Gayaza among others were still in the dark after the Friday evening blackout.
Umeme said they were still working around the clock to restore the situation.