In a game played at Nakisunga Ssaza Grounds home to Kyetume fc, despite the mouth watering performance put up by the experienced Wakiso players, the home side's solid fortress proved impenetrable.
With six minutes to the interval, Kyetume FC against the run of play drew first blood through Faisam Malangu for the first half to end 1-0.
The resumption was an all Wakiso affair.
Ivan Kiweewa eventually gave Ibrahim Kirya's visiting side a deserved equaliser in the 58th minute to send Mukono mute.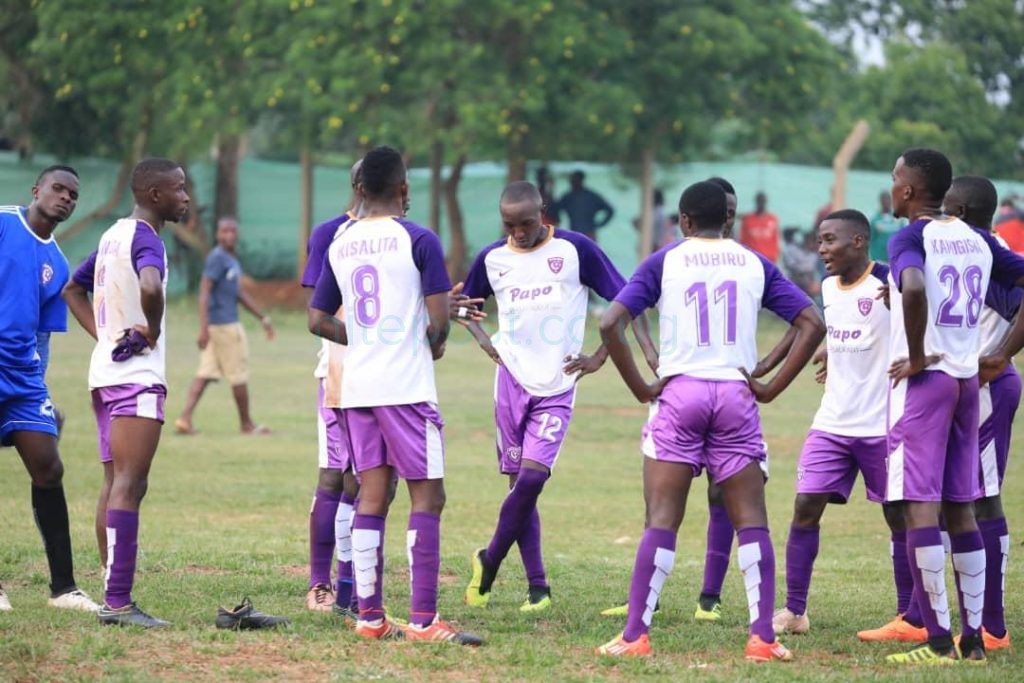 Wakiso kept probing for a winner but the home side held on to salvage a point against the big spenders.
Wakiso Giants Head coach Ibrahim Kirya was disappointed by their performance.
"We managed to get a point from away but am not happy with the performance we relaxed a bit in the last quarter , we created a lot of chance but we didn't score "
With nine points (two wins and three draws) in five games, the Purple Sharks lie third on the eleven team Elgon group pile.
In other games played in the Elgon group.
Kataka 1 – 1 Light SS Fc
UPDF Fc 0 – 2 Bukedea town council
Entebbe fc 0 – 2 Amuka Bright Stars