Uganda People's Defence Forces has sent another battle group in the rotation format to Somalia under the African Union Mission in Somalia.
Uganda Battle Group Twenty six (UGBAG XXVI) was flagged off on Thursday at the Peace Support Operations and Training Centre (PSO-TC) in Singo, Nakaseke District.
Speaking to the fighters, the Chief of Defence Forces Gen David Muhoozi urged them to ensure vigilance and maintain discipline during their mission so as to keep the Ugandan flag high.
"Fighting Al-Shabaab is a manageable mission if soldiers work hard and stick to what they were trained. Stick to the rules of engagement," Gen. Muhoozi said.
"Fighting in Somalia is not a picnic. Dose and Al-Shabaab will finish you."
The Chief of Defence Forces urged UPDF soldiers to clearly know their responsibility and background on top of protecting each other's back so as to return home alive.
The Chief of Staff Land Forces Brig Leopold Kyanda who spoke on behalf of the Commander Land Forces Maj Gen Peter Elwelu commended the group for enduring the pre-mission training that he said will assist them while in Somalia.
The Commandant of the Peace Support and Training Centre (PSO-TC) Singo Brig Jackson Bakasumba lauded the UPDF leadership for her support towards stabilizing Somalia in the spirit of Pan-Africanism by deploying BGXXVI.
UGBAG-XXVI under the command of Col Toffa Magino will be deployed in Somalia with an intent of neutralizing Al-Shabaab threats and help restore peace and stability in in the country.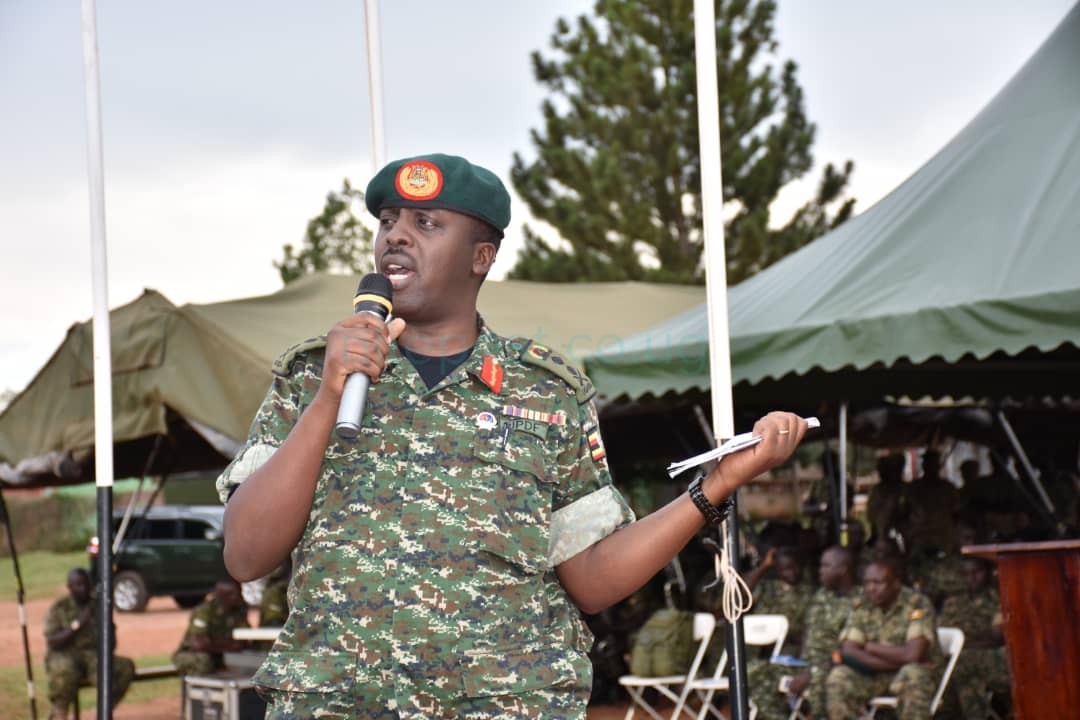 Uganda was the first African country to deploy troops under the African Union Mission in Somalia in 2007.
The entry of the Ugandan troops into Mogadishu saw them break Al Shabaab's backbone and later their withdrawal from Somalia's capital that they once controlled.
Meanwhile, it triggered a turnaround of the capital that was once ruined by war and anarchy.
Following Uganda's deployment in Somalia under the AMISOM, other countries including Kenya, Ethiopia, Djibouti and Burundi followed suit.
Currently, Uganda is the largest troop contributor of the 22,000 strong AMISOM force since 2007, contributing roughly 80 percent of the number.
.