The UPDF Deputy Chief of Logistics and Engineering, Brigadier Jackson Mulondo, in the UPDF has solely built a church for locals in Bugobi Town Council, Iganga District.
The church which was named St Luke, was handed over to the community this week at a colourful ceremony, officiated by the Minister of State for Defence, Col. Charles Engola who represented the Speaker of Parliament.
Speaking at the function, Col.Engola applauded Brig.Mulondo for having a warm heart that saw him contribute to the spiritual wellbeing of the locals adding that the act is a true reflection of the UPDF's support to faith and worship.
"It is good that Brig.Mulondo is emulating what the Commander in Chief is doing in the community. This is a good initiative and cements the spirit of the UPDF of being a God fearing force in the East African region." Engola said.
He told the congregation that the Ugandan army has been successful not only because of  its discipline and professionalism but also fear and belief in God.
According to Col.Engola, apart from guard the county against any aggression, the UPDF is also involved in transforming the Ugandan society to another level through creation of wealth and transformation of livelihoods.
"We want to see that the fertile land we have in Uganda is effectively put to use in order to transform the people through Operation Wealth Creation and we pledge to do so."
He applauded Brig Mulondo's contribution to the people of Busoga and asked other UPDF officers to emulate him.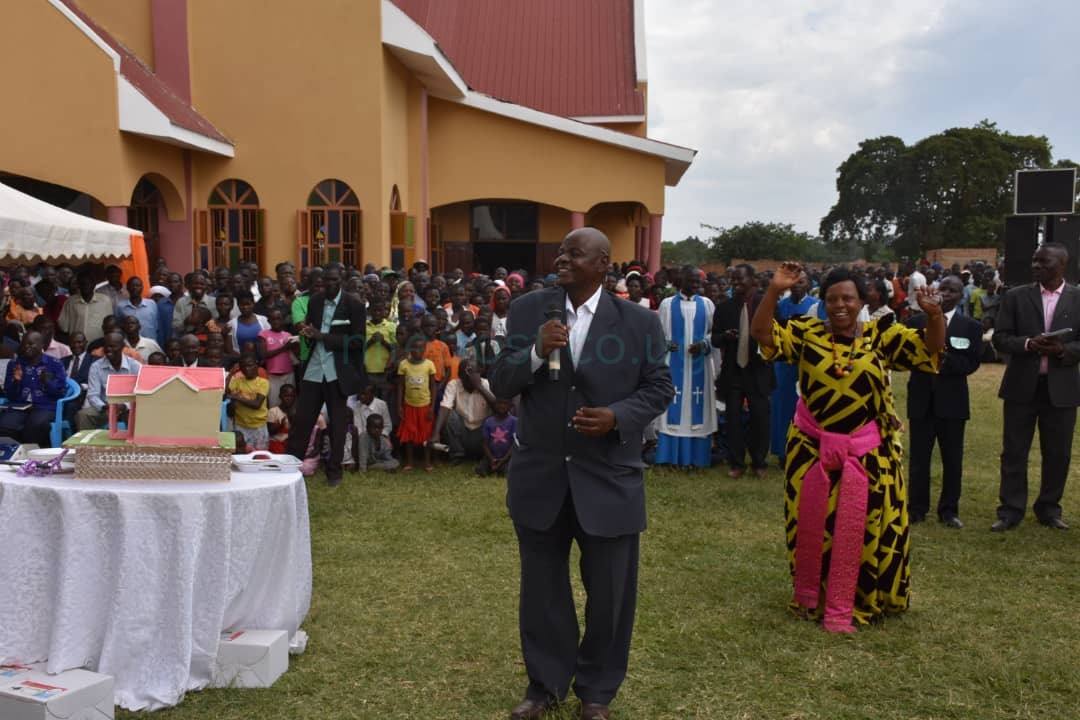 The Deputy Commander Operation Wealth Creation (OWC) Lt Gen Charles Angina commended Brig.  Mulondo upon recognising God on account of building a church for the community in Bugobi.
He advised the community to effectively and massively use the church for God's work.
"Don't keep the excellent church, empty; you are the souls God is looking for most. Keep the church full all the time," Lt Gen Angina urged.
"He (Brig.Mulondo) has laid down a red carpet  in form of a magnificent church for you. You must celebrate."
Lt.Gen. Angina told the congregation that because the UPDF believes and recognises God's existence, they have always recorded victories on battles they have fought.
The UPDF Commander of Reserve Forces Maj Gen Charles Awanyi applauded Brig.Mulondo for being able to fulfil his dream of contributing something visible for this community.
"We are God fearing people and it is why the UPDF is a very strong army in the region," said Maj Gen Awanyi.
Speaking at the function, Brig. Mulondo said completion of the church building was a dream come true since seeing the locals worship under a mango tree.
The function was also attended by Gen. Katumba Wamala, Lt Col.Bright Rwamirama, Maj. Gen. Nakibus Lakara, Brig. George Igumba, Brig Tom Tumuhairwe, Brig. Richard Otto and  other high ranking officials from both  government and the  UPDF.