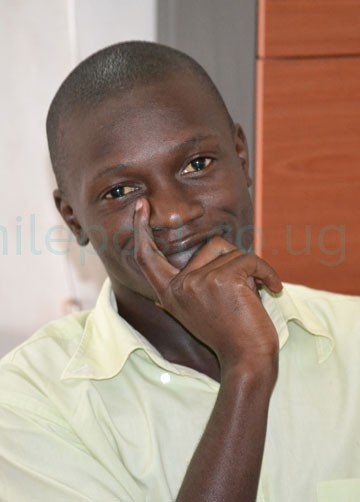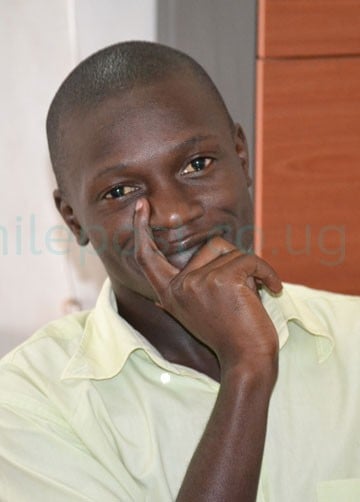 DERRICK KIYONGA
Kampala Capital City Authority (KCCA) executive director Jennifer Ssemakula Musisi ended her seven year tenure unceremoniously last week by tendering in her resignation to President Museveni.
Topping the reasons as to why she decided to resign, Musisi alluded to political interference or lack of political support.
"One of the main challenges," Musisi wrote in her 21-page letter dated October 15, 2018, "has been to reconcile the competing interests between political perceptive/ decisions and the strategic plans, policies, regulations and work plans of KCCA technical team." As a result, according to her, "it has increasingly become difficult to achieve set targets."
The enmity between Musisi and the political wing at KCCA which is headed by Erias Lukwago, the Lord Mayor, is well documented.
Just mention the name Musisi and Lukwago's rather youthful face will be wrinkled with disdain.
And to political observers this could have been the reason as to why Musisi decided to call it a day, but this still could be far from the truth.
For the years Musisi has been the top technical officer in Kampala she had several ferocious battles with Lukwago, an opposition strong man. The gist of these battles was: Who the boss of the other. Many of these skirmishes ended up in courts of the law but still there could be no solution to this impasse.
In fact in 2013, Musisi responded to High Court Judge Yasin Nyanzi's ruling that Lukwago was still lord Mayor despite an impeachment process, by shutting down KCCA headquarters and all its activities.
In at a hastily convened press conference at 6.30 pm, Musisi, said: "Already, since the decision of the learned judge earlier today, there have been efforts to mobilise the public to invade City Hall, supposedly to re-instate Erias Lukwago into office. Obviously this poses a serious risk to the staff and property of the authority that I am empowered to protect and safeguard".
She added: "Unless the safety of our staff and government property under our custody is assured, it's difficult for our operations as the implementing arm of KCCA to continue blindly in the face of these increasing threats. Consequently, we are shutting down the technical operations of the authority until further notice."
Despite all these irreconcilable differences Musisi had with Lukwago she never even pondered to resign her Shs 44 million-a-month-job.
After all, Musisi never took any orders from the Lord Mayor or the councillors- so she could ignore them.
Even when she claimed, without evidence, that as a result of her work she was being targeted by city hit men, she never tendered in her resignation.
In fact during the Lukwago's first tenure as mayor, Musisi had an upper hand because for some reason NRM councillors were majority at city hall yet Kampala is famous for having rejected the NRM agenda for a very long time.
Even the few DP councillors once they realised that Musisi can generously take care of their bread and butter issues they abandoned Lukwago.
These councillors formed a marriage of convenience with Musisi to frustrate Lukwago's agenda through not attending authority meetings.
No work was being done by the political wing leaving Musisi looking good since her technical wing was working without accounting to the political wing, as the KCCA Act envisages.
Musisi's strength and power, to do as she pleases, partly stemmed from the appointing authority, Museveni and also during that time she either had the support of the Minister in charge of Kampala or that particular minister let her do whatever she wanted.
In 2012, the Musisi- Museveni love affair was at its peak to the extent that Musisi was even emboldened to take on Museveni's former all powerful Principal Private Secretary (PSS) Amelia Kyambadde.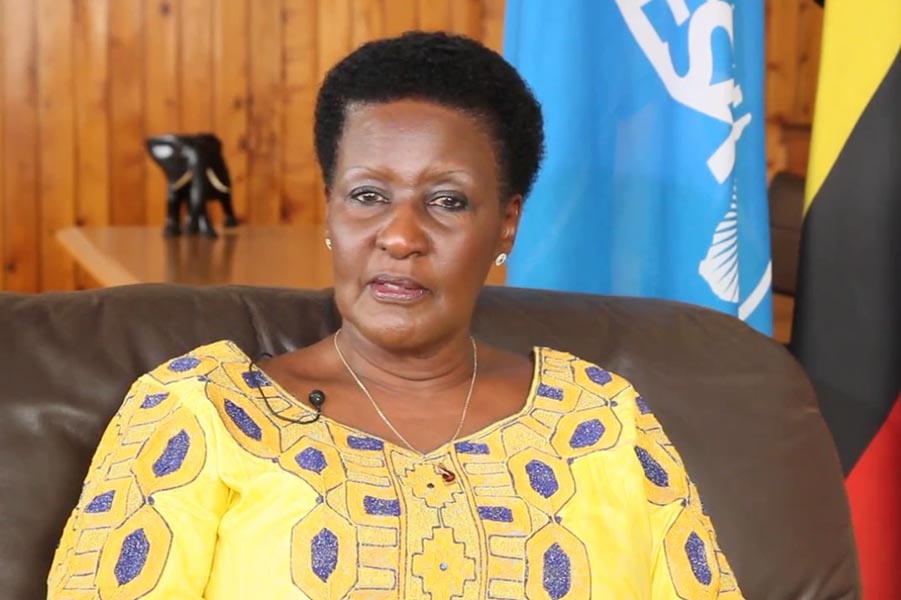 The two rumbled over KCCA's forceful demolition of structures in Centenary Park in Kampala- during the process traders lost a fortune.
Kyambadde , now minister of Trade and industry, responded to the demolitions by likening Musisi to a" terrorist".
Later, when she came to the realisation that perhaps Museveni had blessed whatever Musisi was doing, the Mawokota North MP ate a humble pie, withdrew her comments saying she was "misled".
In the same year, in rather hyperbolic terms, the president showed how much he believed in his new carder saying at the annual Women's day celebration that if he had "1,000 Jennifer Musisis, Uganda would be a very fine country"
The first minister Musisi worked with was Kabakumba Masiko but their relationship wasn't tested. By December 2011, Kabakumba had resigned both her ministerial positions after she was accused of using a transmitter and other broadcasting equipment belonging to Uganda Broadcasting Corporation (UBC), the public broadcaster, without paying for them.
This had happened while she was still Information and National Guidance minister.
Wilson Muluri Mukasa stepped in albeit momentarily as Museveni was still looking for a suitable replacement.
Mukasa, who was also serving as minister of Security having replaced Amama Mbabazi, wasn't interested in playing a part in the politics at city hall. Musisi had no problem with this.
Tumwebaze, Musisi run the show
On 15 August 2012, Museveni appointed Frank Tumwebaze as minister for the Presidency under which KCCA fell. In Tumwebaze, Musisi found a formidable partner.
Tumwebaze literally let Musisi run the show at city hall and when he was needed the Kibale county MP would simply agree with the executive directors' position.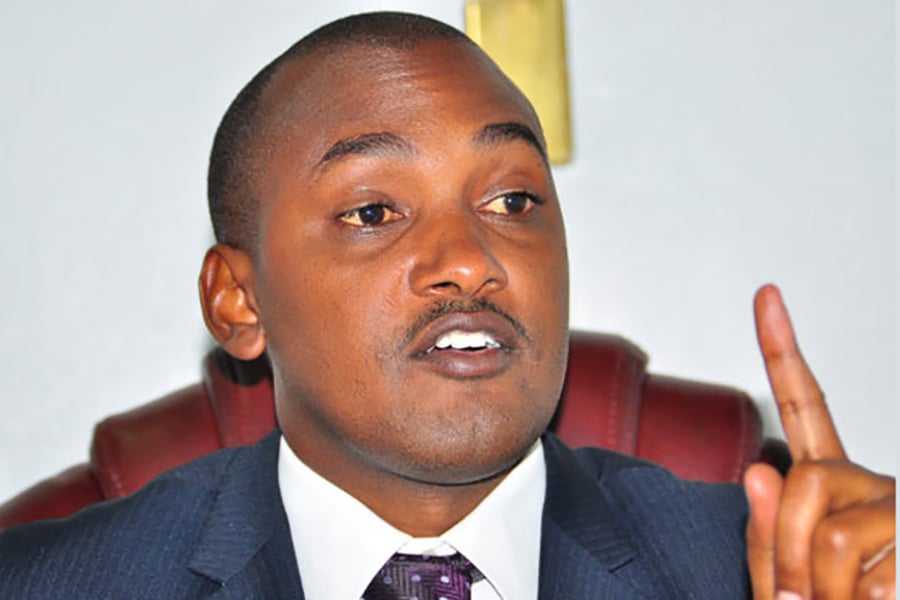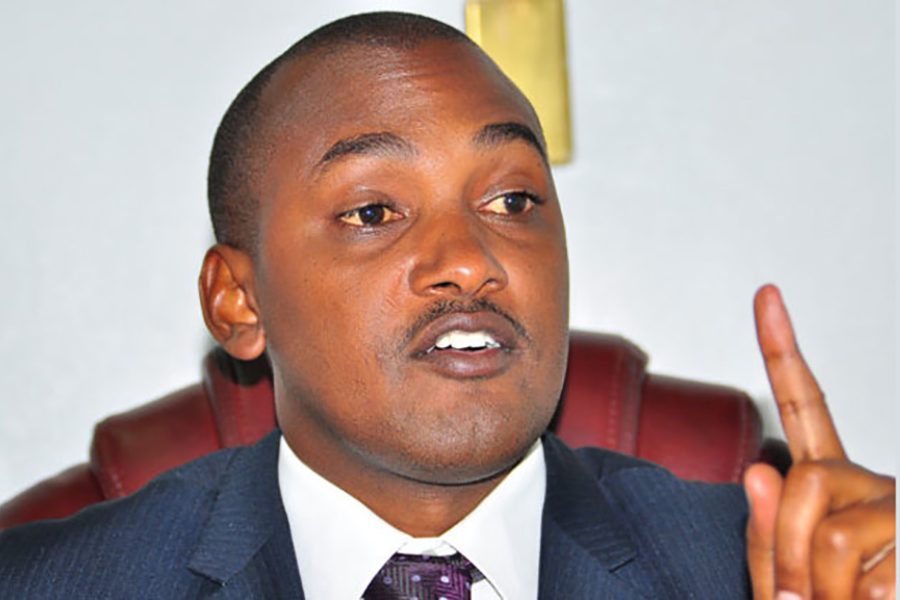 The two ganged up against their common opponent: Lukwago. They ensured that Lukwago was dragged to Justice Catherine Bamugemereire's commission of inquiry where they accused him of abuse of office and misconduct.
The High Court later stayed the implementation of Justice Bamugemereire's report after the indefatigable Lukwago challenged it.
Be that as it may, the duo ensured that Lukwago never returned to office from 2013 until he was re-elected back to office in 2016. Lukwago didn't do anything during that term.
At this time even the councillor who had initially supported the ouster of the Lord Mayor had lost patience with Musisi accusing her of being highhanded and bullish.
This was apparent in 2014 when Frank Kanduho at the time the councillor representing Uganda Law Society (ULS) city hall reported Musisi to Tumwebaze on behalf of several councillors who felt that the authority was going astray.
Though he was among the councillors that voted to impeach Lukwago, a move that gave Musisi a free reign as the city supremo, Kanduho lamented to Tumwebaze that any councillor who criticises KCCA managers is isolated.
"Whoever raises a legitimate concern pointing at or questioning the governance and accountability fog and mist that there is in KCCA is always threatened with the censorship blackmail of 'so you, too, want Lukwago back…so you too are working to fail the ED?," Kanduho wrote.
"No one is allowed to question this or demand some explanation. We even have no forum to ask any accountability-related question. Whoever attempts to speak in ways and means the chief steward considers anti-establishment, is blacklisted as part of the bad elements working to facilitate Mr Lukwago's return. Animal Farm at play here."
All this was ignored by Museveni and to a greater extent Tumwebaze who was concentrating on his duties as minister in charge of presidency and this made Musisi happy as her agenda was executed without any hindrance. There was no reason to resign.
But nothing lasts forever and soon Musisi discovered this. In the 2016 elections, Museveni and his ruling NRM were humiliated at the polls in Kampala.
Reacting to this rather unsurprising defeat, Museveni pointed at Musisi as the reason as to why he lost miserably – she was the scapegoat.
He said Musisi's highhandedness in evicting vendors led to this humiliating electoral defeat which saw Lukwago return at City hall where he formed a coalition of FDC councillors who had formed a working majority.
Musisi never recovered from this incident and she grew milder and nearly inconspicuous. The pomp of the earlier years, which had been spurred by Museveni, was all gone.
Enter Beti Kamya
Adding insult to Injury, Museveni in the new cabinet replaced Musisi's ally Tumwebaze with Beti Olive Kamya who had just lost her bid to reclaim the Lubaga North constituency.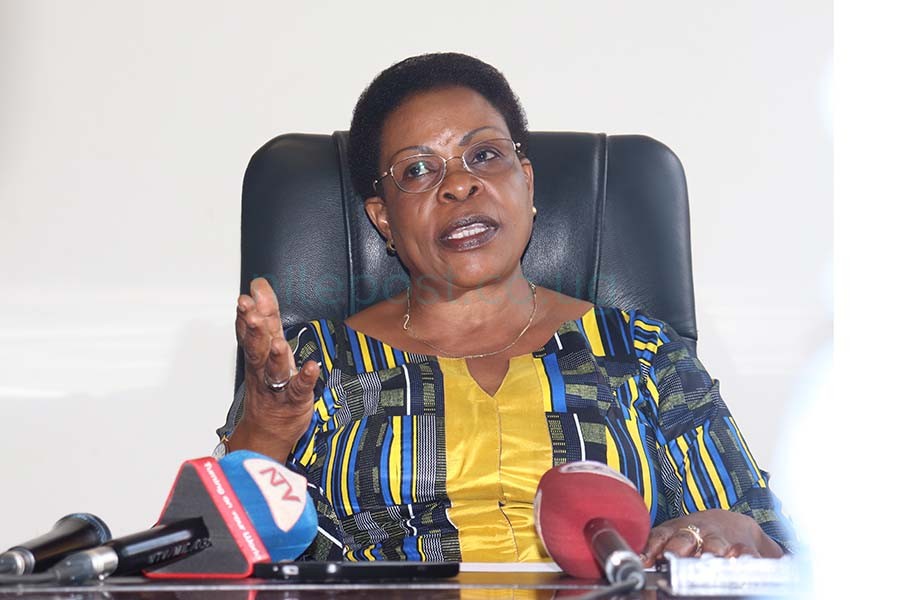 Kamya reeling from defeat unlike Tumwebeze was never going to let Musisi run the show.
She wanted to show Museveni that she was also working, this rendered Musisi inconsequential. As predicted, the honeymoon between Musisi and Kamya never lasted.
In 2017, Museveni's new recruit, Kamya labeled Musisi "a populist and poor manager". This was after the 2015 KCCA (Amendment) Bill was tabled before parliament by the state minister for Kampala Benny Namugwanya Bugembe.
On top of clipping the powers and influence of the Lord Mayor, and the Executive Director, the bill also reasserted the minister as the most dominant person in the city, something that Musisi simply didn't like.
In a letter that was leaked to the media, Musisi wondered how Kamya could table such a bill before parliament without hearing from the executive director's team.
Although Museveni surprisingly renewed her contract in 2017, it was clear that she was living on borrowed time.
She was hated by the opposition who looked at her as Museveni's enabler yet her godfather, the president, had also forsaken her.
The author is a journalist who has covered KCCA and the Judiciary.