Okot Ronny Job
After struggling with water scarcity during the long dry season in Northern Uganda, the people of Acoyorom in Omoro district have been relieved with a deep borehole saving them from trekking for long distances to share stream water with animals. The sixteen boreholes constructed by UBL are a give back to the sorghum growing community.
Carrying out her daily activities, Oroma Elizabeth beams with a smile, saying that as a sickly mother life was hard before Uganda Breweries Limited constructed for them a borehole four months ago.
Rom Village last got borehole since during the LRA Insurgency in 2005. Since then, the whole village suffers from access to clean water the community on daily occasion has to walk eight kilometers to get water from the well. The community in Omoro now believes that this Borhole will help a lot in accssing clean water.
According to Rhona Arinaitwe the Uganda Breweries Communications manager their farmers in Acoyorom in Omoro district had to share a small water source with animals.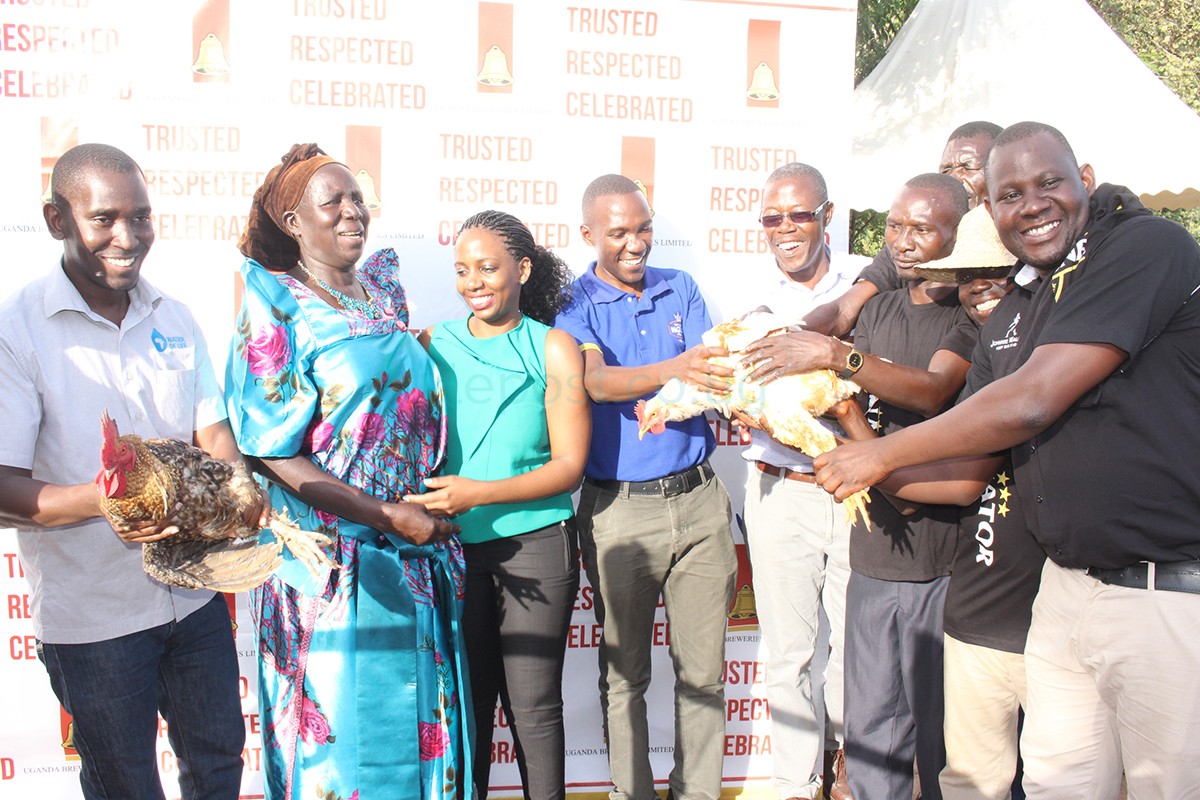 As the people express their happiness with traditional dances, chicken as gifts to the UBL officials, the area LC1 vice Olanya Celestino says the area needs another two boreholes because he expects the population to exceed 800 within the next 12 months.
Rom Village was using a borehole that was constructed during the LRA insurgency which got spoiled over 5 years ago. The villagers had to walk 8 kilometre to and fro journey to collect a jerican of water. Olanya the LC One executive of Rom village says the old borehole they had broke down about five years ago.
Rhona says the 16 boreholes were constructed at 480 million meant to benefit over 4800 people in the sorghum farming districts of Agago, Nwoya, Omoro and Gulu, and these are in addition to the 15 boreholes constructed in 2014.
Earlier, together with Enterprise Uganda the company announced 30 scholarships worth 348 million to the vocational students in Kitgum and Gulu in order to skill the youth in job creation.