By Ritah Tugumisirize
The national three on three Basketball team is off to China for the inaugural FIBA Under 23 World Cup that starts on the 3rd of October in the city of Xi'an.
Four players and one official will represent Uganda at this year's FIBA three on three world cup where they will compete with 19 other countries at the East Square in the Shaanxi Provincial stadium.
19-Year-old Asinde Jane is the youngest of the four girls who include Ndejje university's Jamila Nansikombi, shooting guard Ritah Imanishimwe and Akello Hope Agnes.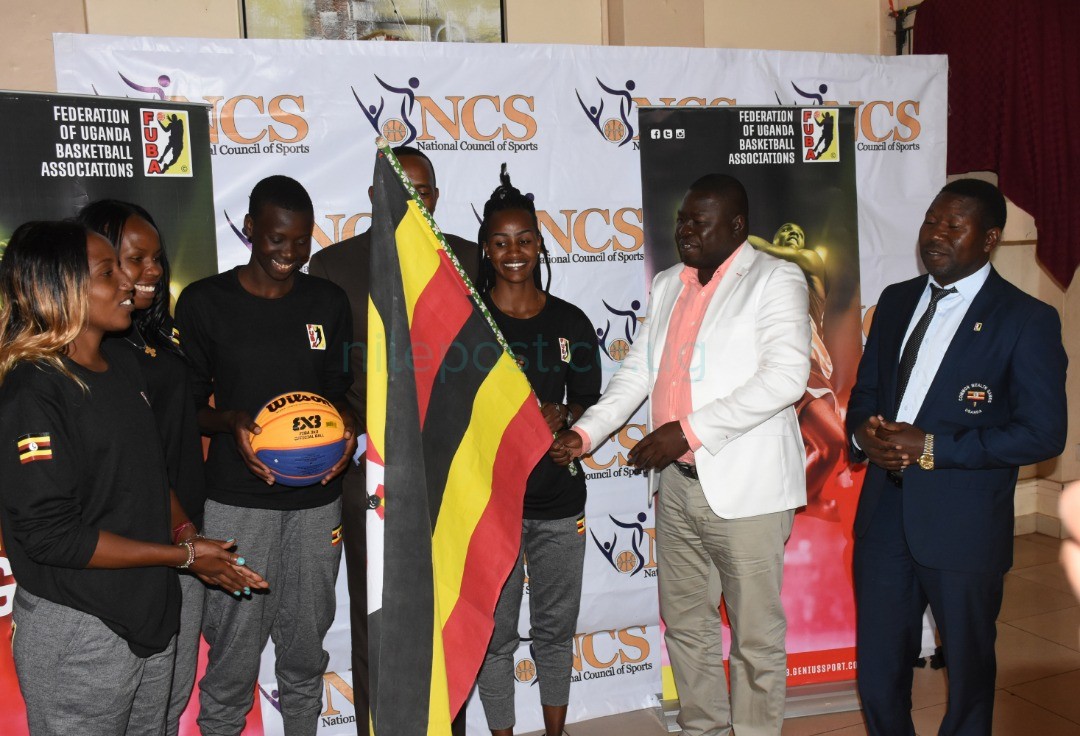 This is the inaugural tournament and the girls are confident of a good representation.
"We are so ready for the tournament, we have been training so we are prepared to face other teams, the games wont be easy but we are going to be tough and win the toirnament" Says Ritah Imanishimwe, the teams shooting guard.
The Ugandan team earned qualification owing to their top ranking on the African continent and they will be joined by Egypt as the only African teams at the inaugural event.
Uganda is ranked number one in Africa in both men and women categories.
FUBA president Ambroze Tashobya will head Uganda's delegation.