The International Fund for Agricultural Development (IFAD), PostBank Uganda (PBU) and Posta Uganda have launched a project aimed at offering low cost remittances and access to financial inclusion across the country.
The project named, "Scaling up Remittances and Financial Inclusion in Uganda," will provide remittance services in poor rural communities as well as in refugee settlements, many of which are taking in those fleeing conflict and food insecurity in neighbouring countries.
The Minister of ICT represented by the commissioner in the ministry of ICT , Moses Watasa and state minister finance Gabriel Ajedra graced the event that took place at the Post Office outlet in Masindi.
Watasa pledged government support to PostBank and Posta Uganda towards the success of the project especially disseminating information to the rural communities.
Ajedra applauded IFAD and requested the two institutions to ensure the project benefits the rural communities.
He further noted that having rural people access formal financial services is key to national development and will go a long way in reducing poverty level in the country.
James Arinaitwe, Managing director, Posta Uganda, said the objective of this project is to lower the costs of provision of remittances services and to increase accessibility to remittances linked financial products and services.
Stephen Mukweli, Managing Director PostBank said: "We are grateful to IFAD for the support, this project will go a long way in empowering our communities and soon customers will be able to access financial services from Posta outlets through the agency banking model."
Under this project, PostBank Uganda will leverage Posta Uganda's broad network of rural post offices to expand access to financial services for the rural population.
The post offices will be equipped with modern digital and mobile technologies for remittance delivery and financial services transactions, and postal staff will receive specialized training.
By March 2019, the project aims to increase the number of remittance recipients it serves by 50,000. In addition, it expects to provide remittance delivery services to 20,000 refugees as well as training in financial literacy.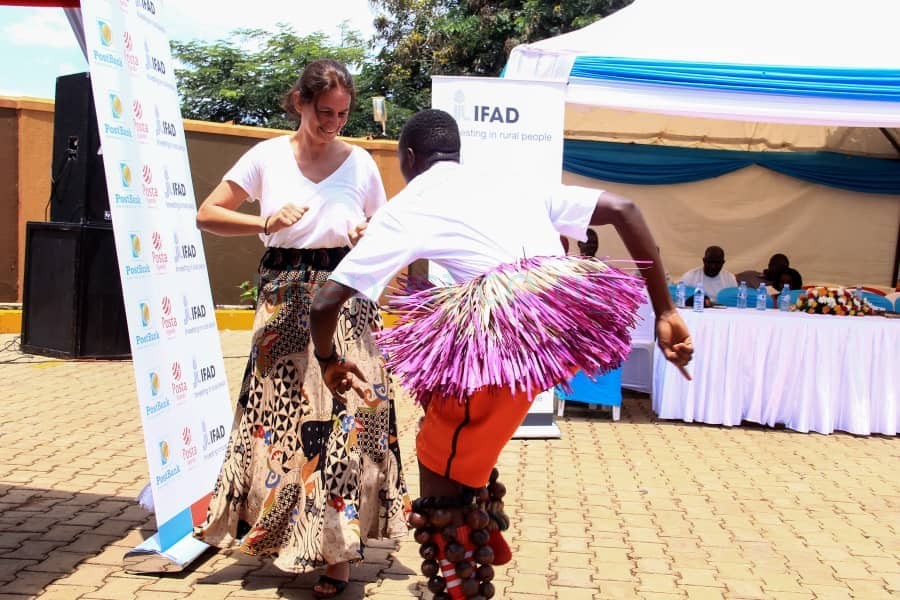 IFAD representative Mauro Martini said, in a country where the cost of sending and receiving remittances is still very high (above 12 per cent),  this partnership aims to reduce transaction costs of sending money home to 3 per cent  and eliminate all corridors (for example between the United States and Uganda) above 5 per cent.
It also expects to increase accessibility to remittance-linked financial products and services.
Globally, about 40 per cent of remittances are sent to rural areas where the majority of poor people live. This money is spent on food, health care, better educational opportunities and improved housing and sanitation.
Remittances are therefore critical to help developing countries achieve the Sustainable Development Goals.
The project is an outcome originating from the African Postal Financial Services Initiative, a program managed by IFAD jointly with the World Bank, Universal Postal Union, United Nations Capitol Development Fund, and World Savings Banks Institute and co-financed by the European Commission.