By Hakim Kanyere
Police is Jinja have arrested two people over possession of an SMG gun and two rounds of ammunition. One of the suspects has been identified as Balam Bwire and the other is yet to be definitely named.
The arrests came after tip off by residents of Masese III village commonly known as Kikalamojja over the suspicious behaviour of the duo.
Locals had noticed that since the two suspects settled in the area, crime had gone up.
"There have been increased cases of robbery and thefts in the area. That's why we sensitized residents to be alert and out of vigilance we have netted the duo" Mweru, LCI Chairperson of the village revealed.
Residents informed the local council authorities of their suspicions who turned to police. Police then cordoned off their room and a search turned up the weapon and bullets.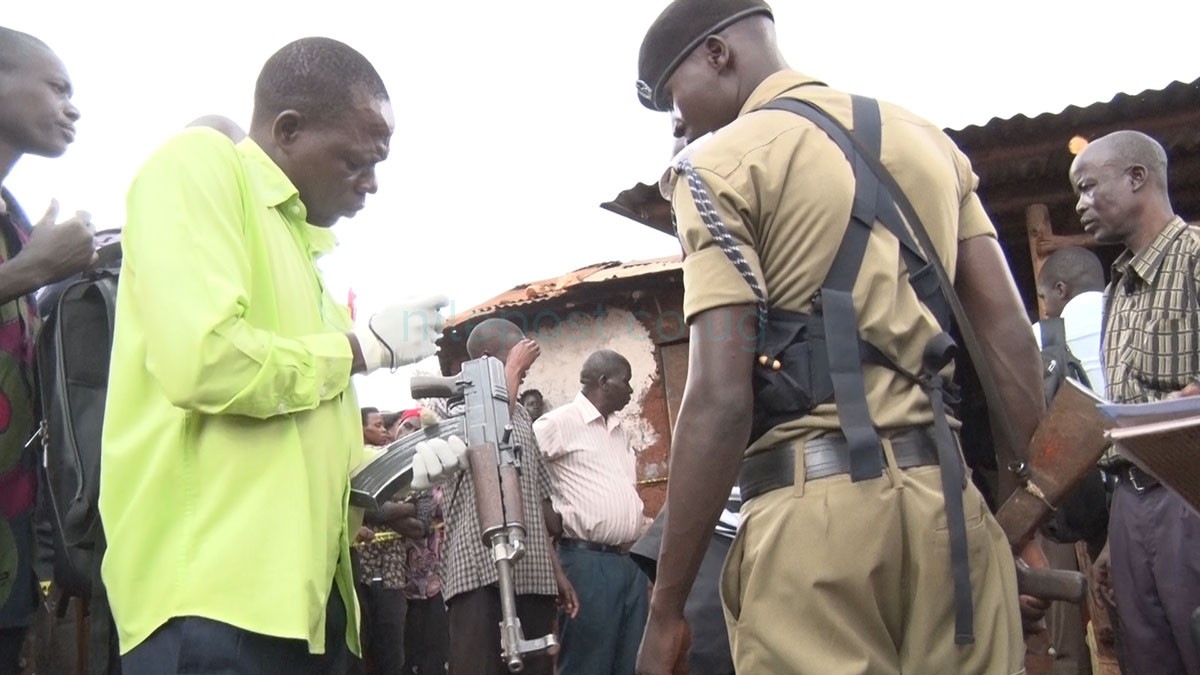 Jinja DPC Irama Vincent confirmed that the recovered gun belongs to Police and they have started investigations to find out how it ended up in the hands of the suspects.
He says this is the second SMG gun to be recovered this month after the first one which was used in the murder and robbery at OBK Millers when assailants armed with a rifle shot dead the cashier early this month.