Next Media, using its NBS TV platform, The National Environment Management Authority and Vivo Energy Uganda last week launched a campaign aimed at sensitising Ugandans about the dangers of using polythene bags dubbed: Tuve Ku Kaveera (Lets stop using polythene bags). Starting today, the Nile Post shall run a series of articles highlighting the dangers of polythene bags to our lives, community and livelihood.
Uganda continues to grapple with the adverse effects of plastic carrier bags even with existence of an Act in regard to their ban.
Uganda passed the finance bill which later was signed into an act in 2009.
Regulations to address implementation followed in 2010. However, almost a decade down the road, the ban has failed to take full force.
The minister of Trade and Industry, Amelia Kyambadde told us that after listening to all stakeholders, government decided to extend the ban to March 2019.
Kyambadde said the deadline will be adhered to and the ban shall take effect from March 2019 even if it means closing down industries.
However Frank Muramuzi, the executive director National Association of Professional Environmentalists (NAPE) said even with these tough words, it is likely that the ban will not be adhered to.
Officials at the National Environment Management Authority (NEMA) said they will go with what government has decided.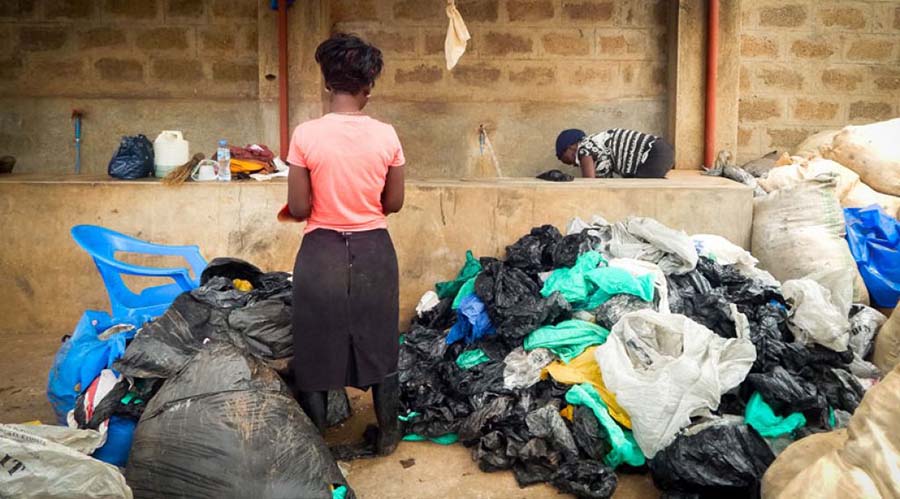 "This (banning polythene bags) was a policy adopted at the East African Community ministers' meeting and for it to take full force, Uganda needs to first ratify it. We are only bound by our relationship to the community in this regard,", said Sarah Naigaga, the senior legal advisor at NEMA.
Naigaga said the authority had done its best and still on the move but points out stake holder engagement including the ministry of trade that is not being as much supportive as they ought to be.
Besides the blame game, various challenges have been met along the road of implementation of the ban.
Kyambadde said the ban has to be done gradually due to the high rate of unemployment.
Secondly, intense lobbying from the business community has made it difficult for the ban to take effect.
Manufacturers of polythene bags have pointed out that their activities bring revenue for government and create employment for the youths.
But Muramuzi said the adverse impact ofKaveera is unbearable.
Dangers of plastics carrier bags /kaveera
A person uses a plastic carrier bag on average for only 12 minutes.
On average we only recycle one plastic bag in every 200 we use.
Each year, an estimated 500 billion to 1 trillion plastic bags are consumed worldwide. That comes out to over one million per minute.
Bringing it even closer, in a recent study done by Kampala Capital City Authority (KCCA), 50% of people in Kisenyi (a Kampala slum) use Kaveera and indiscriminately throw it into the environment.
Of the Shs 7 billion spent annually on collection of solid waste collection, 5% is spent on collecting polythene bags.
Many though have tried to rid the environment of plastics through burning. Though the waste is reduced in terms of volume, it is dangerous.
Plastic waste is known to contain carbon and hydrogen, compounds which when mixed with chloride often found in food waste and are set on fire, the mixture releases gas that is harmful to humans.
"When plastic waste and food waste are burnt, they produce dioxin and furan, elements which even in small quantities, can cause death," said Emil Budianto, an Indonesian researcher.