Keith Muhakanizi, the Permanent secretary ministry of Finance, Planning and Economic Planning has recalled Martin Muhanga, an internal auditor at Ministry of Education after he reportedly tried to malign senior officials there including the PS, Alex Kakooza and Dr Dan Nkaada.
In a letter dated May 28, 2018, Muhakanizi noted that "in the interest of the service and in your own interest, I am writing to deploy you back to the ministry headquarters with immediate effect."
The letter follows a series of complaints against Muhanga from his colleagues and senior officials at the Education ministry.
Muhanga has reportedly threatened violence against some of his colleagues after they thwarted his allegations over mismanagement of a World Bank project.
In 2017, a case was reported against him under file number CRB 1152/2017.
According to a senior official in the ministry of Education who requested for anonymity, Muhanga one time locked up Wycliffe Mugume head of audit at the ministry after an altercation.
Mugume reportedly then told Kakooza that he felt unsafe working in the same environment.
Multiple sources at the ministry have told us that Muhanga became powerful after President Museveni praised him for being an anti-graft crusader.
Muhanga had reportedly authored several dossiers about mismanagement of funds during the time Jessica Alupo was minister of Education. Some of these reports formed the basis on which the president ordered for the transfer and sack of some officials.
"He thrived on sowing confusion by playing senior people against one another. He would tell the minister (Alupo) that so and so hates you. Then he would go to the same official and tells them that the minister does not trust them," said an impeccable source at the ministry.
With connections to the president, Muhanga felt he was untouchable.
Muhanga had also reportedly done some political work for the NRM.
When Dr Rose Nassali became PS in the ministry of Education, she was enchanted by Muhanga who became Nassali's ears and eyes in the ministry.
But he later fell out with Nassali whose tenure as PS at the ministry was shortlived.
Nassali was replaced by Alex Kakooza who had been the undersecretary  at the ministry of Agriculture, Animal Industry and Fisheries (MAAIF).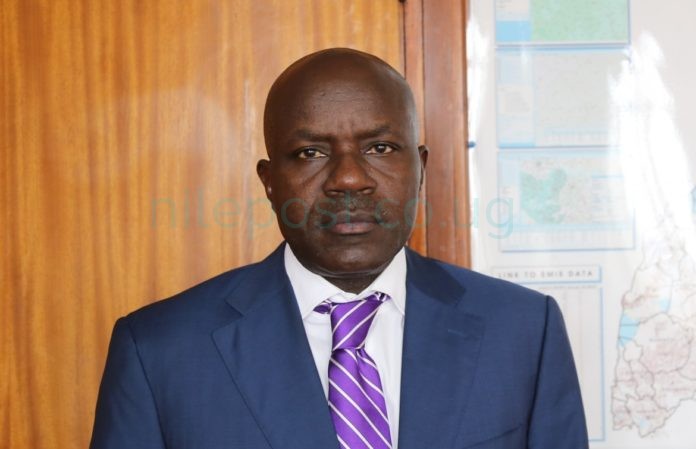 Janet commissions probe into Muhanga's conduct
When Janet Kataha Museveni became minister of Education in 2016, Muhanga warmed up to her.
He would send her dossiers about alleged mismanagement of funds in the ministry.
However later, Janet started receiving complaints against Muhanga.
This prompted her to institute an inquiry into his conduct and the discoveries were shocking.
Sources told us that Janet discovered that at the Judicial Service Commission where Muhanga had worked, he constantly antagonised with his colleagues.
One time, Kagole Kivumbi, the secretary at the JSC requested Muhakanizi to transfer Muhanga after he had allegedly fought with a colleague.
Janet also discovered that at Mulago hospital where Muhanga had worked as auditor, he was very confrontational and disrespected towards his colleagues.
After these revelations, our sources said, Janet reportedly sought the intervention of her husband.
Museveni after examining the situation instructed Muhakanizi to transfer Muhanga from the ministry.
The president also told the Inspector General of Police Okoth Martin Ochola to work with SFC and ensure that Muhanga leaves office immediately.
We have been told that the cases reported against Muhanga are also now being investigated by the CID.
Previously, cases reported against Muhanga have not been acted upon because officers feared him.
Muhanga told The Nile Post that the system in Uganda works in such a way that those that try to expose rot in government institutions are instead victimised.
"I was framed because I was querying a number of issues at the ministry. They slapped fictitious charges on me. The good thing is that the DPP did not see merit in some of the charges," he said.
Muhanga said he had accepted his fate hoping that one day the truth will come out.