Three people including Habib Buwembo, Juma Kabotongo and  Yasin Galiwango have been arrested by police as they sought to hand a petition to the speaker of Parliament Rebecca Kadaga complaining about the health of MP Betty Nambooze.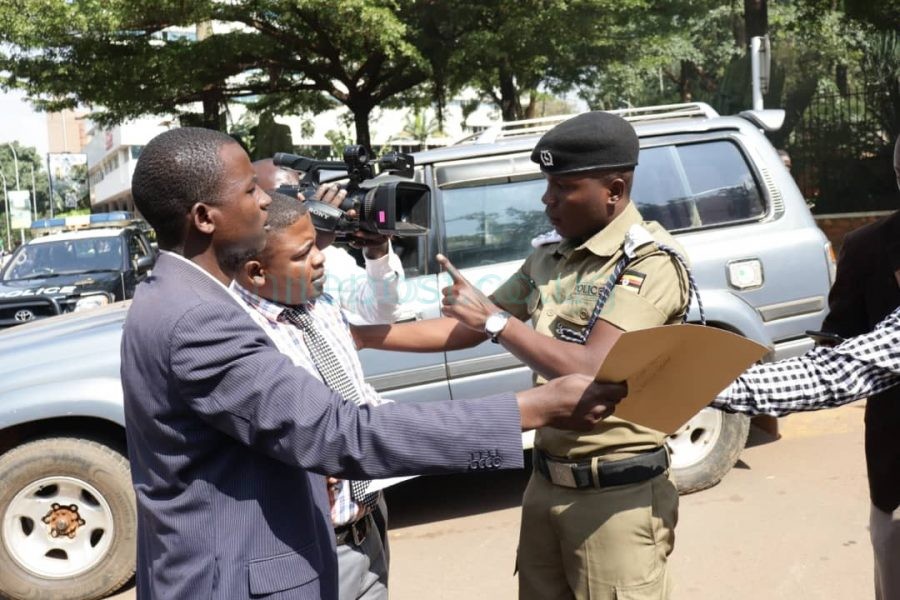 The legislator was last week arrested from her home in Mukono and detained her at Nagalama police station but later admitted her to Kiruddu hospital after her health condition deteriorated.
She had been arrested over offensive communication in regards to remarks she made on social media after the murder of Arua Municipality legislator Col. Ibrahim Abiriga.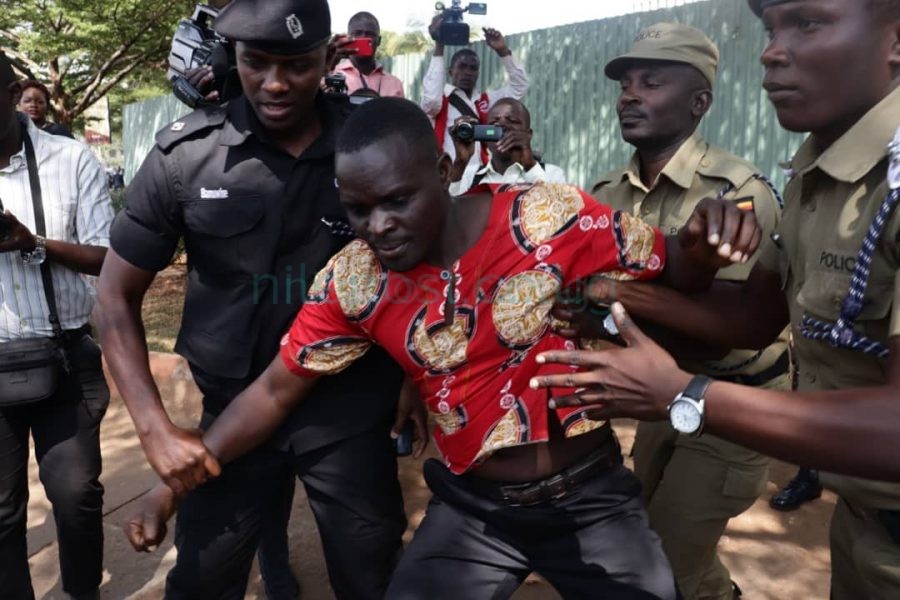 On Monday, the group stormed parliament seeking to meet Kadaga and hand over a petition in which they wanted parliament to write to police for release of the Mukono municipality legislator.
"Police has continued to detain her yet her health is always deteriorating. No Member of Parliament has come out to highlight her plight,"Buwembo told journalists shortly before the arrest.
"The only thing MPs do is taking photos with her on the sickbed and post in social media."
Police however never allowed the group to proceed to the august house premises and apprehended them.
Kampala Metropolitan Area police spokesperson, Luke Owoyesigyire confirmed the arrest of the three people who are currently detained at the Central Police Station in Kampala.
"They have been arrested and will be slapped with charges related to being a public nuisance,"Owoyesigyire told the Nile Post.
The police Criminal Investigations Division last week applied to have Nambooze's gadgets confiscated to help them in investigations in the matter.
Court would later allow police confiscate phones, tablets and computers belonging to the Mukono Municipality legislator.
Nambooze's lawyers led by Erias Lukwago last week petitioned the Uganda Human Rights Commission seeking powers to invoke the constitution and order for her immediate release so she can fly for further medical review.
She was scheduled to fly to India for review following a spine operation in November at Manipal Hospital following the September 27 fracas during the climax of the age limit debate in parliament.
The legislator is currently detained at her sickbed at Kiruddu hospital.