Police at Entebbe International Airport has arrested Rodriguez Fagundez Albelys Doralys, a 24-year-old Venezuelan national for alleged possession of narcotic drugs.
According to Kampala Metropolitan Area police spokesperson, Luke Owoyesigyire, they received intelligence information indicating that Rodriguez had travelled from Sao Paulo in Brazil aboard Ethiopian Airline to Addis Ababa on route to Nairobi but later changed to Entebbe and was suspected to be carrying narcotics.
On arrival at Entebbe she was identified by our officers and the customs officials who searched her bag but found nothing in it,"Owoyesigyire said.
"She was subjected to a scan which revealed she had drugs in her stomach. She was then put under observation and passed out the 114 pellets (1660 grams) of suspected cocaine."
According to the police mouthpiece, upon questioning, the Venezuelan she told police that she left Venezuela for Sao Paulo where she started working in GAVION supermarket but on June 15 she was approached by a man only identified as Antonio who promised her a better paying job.
The suspect allegedly told police that she was taken to a house located in Villa Yolanda (Sao Paulo" and forced to swallow the pellets before being escorted to the airport for a plane to Ethiopia.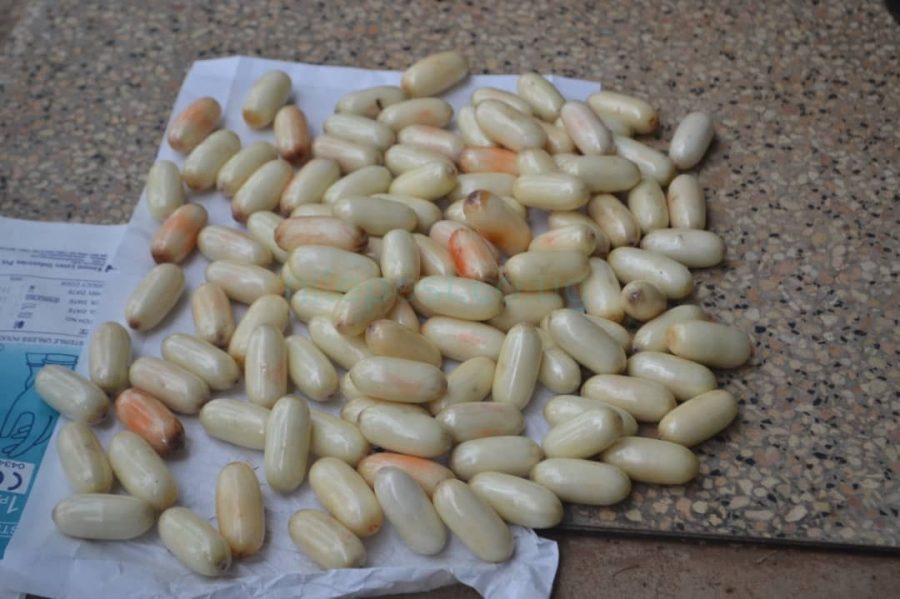 "She told our officers that she was supposed to go to Alcom Hotel in Kibuli Uganda where somebody was to receive her,"Owoyesigyire added.
The 24 year old Venezuelan national is currently detained at Entebbe police station from where she will be arraigned in court.
"Charges of unlawful possession of narcotic drugs and trafficking in narcotic drugs have been preferred against her," the police publicist added.
He however highlighted loopholes in the law against drug trafficking which he said is still weak.
According to Owoyesigyire, the punishment for possession of narcotic drugs as provided for in Section 4(2)(a) of the Narcotic Drugs and Psychotropic Substances Control Act 2016 is a fine not less than five hundred currency points or three times the market value of the drug.
There is need for the Minister to urgently fast track appointment of the committee as provided for in sections 67 and 68 of the narcotic and Psycotropic Substances (Control) Act 2006.
According to the International Narcotics Control Board 2016 statistics, a kilogram of Cocaine was costing US $20,000 whereas Heroin went for US$10,000 for one kilogram.
The international body's 2017 report shows that Africa remains a key transit region for drug trafficking.