Story by Salmah Namawanje and Jordan Mubangizi
The wreckage of the car belonging to Uganda's first Prime Minister and Chief Justice Benedict Kiwanuka has found its way to a private museum in an effort by citizens to preserve his heritage.
This follows a weekend demolition of Kiwanuka's home by court bailiffs. John Ssempebwa, the proprietor of Ssemagulu Royal Museum that has taken custody of the car says this will greatly contribute to the national treasure store.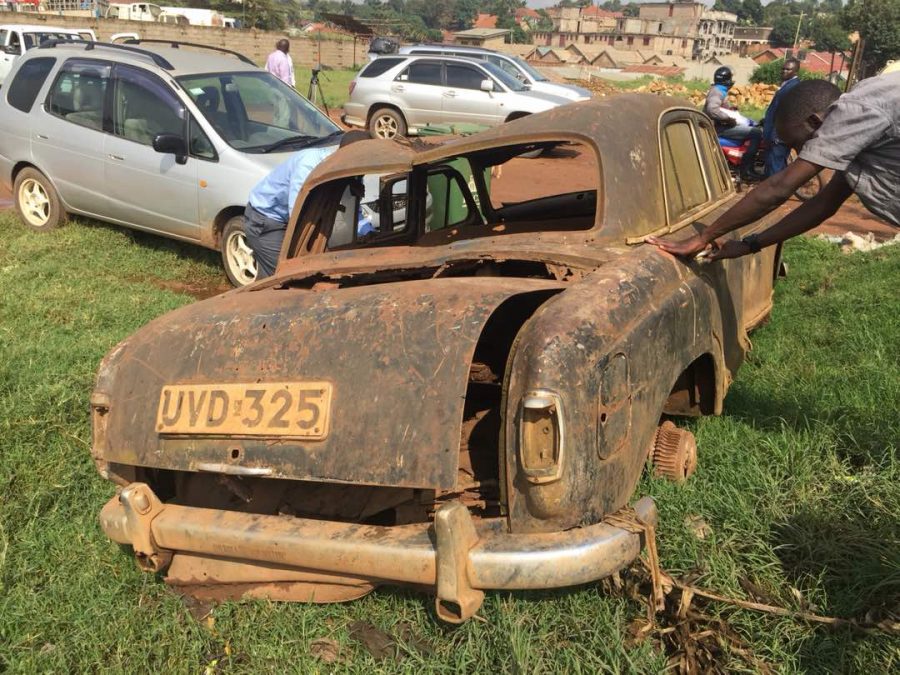 The efforts to save Benedict Kiwanuka's car from being sold as scrap were started by Lord Mayor Erias Lukwago, who also doubles as the Ben Kiwanuka family attorney.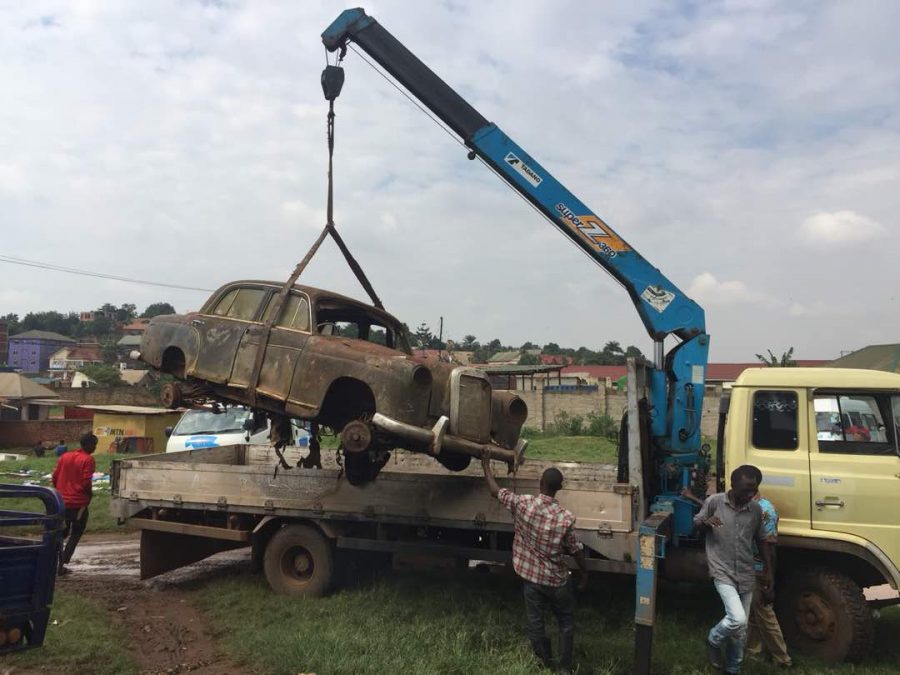 ''I contacted local leaders in Benedicto Kiwanuka Zone where Ben Kiwanuka's home is located, arrangements were made and the vehicle was brought here, there were also other valuables like books. By the time I reached they had been taken to Nsambya in some makeshift structure, so I had to work out modalities of having those books moved from Nsambya to a safer place, I contacted Kagimu and he made a request that I still take charge of the assets that I had recovered so the books are being kept at my home.''
The car that has since been at Wakaliga police was handed over to John Ssempebwa, the proprietor of Ssemugulu royal private museum.
''When I saw in the papers that the Lord Mayor had preserved this car, I followed it like i have always done, so mine is an offer in my private capacity to keep this asset and while keeping it there will be visitors, from those resources we shall start working on it, cleaning it straighten it and any time the family wants it we shall give it back without conditions.''