Officials from the Democratic Party have revealed that Kenya's former presidential candidate Raila Odinga will be one of the guests during their grand reunion to be held in Kampala later this month.
Organised by the Uganda Young Democrats, DP's grand reunion scheduled for May 23 at Makerere University will be used to bring together the various warring party factions.
Addressing journalists at the party headquarters in Kampala Dr. Bayiga Lulume who is part of the organising committee revealed that a number of opposition politicians from various countries have been invited to attend the reunion.
"Former Kenyan Prime Minister and opposition leader Raila Odinga, Nelson Chamisa, the leader of opposition in Zimbabwe and Senator Hassan Omar from Kenya will be among the wide array of international guests from our partner organizations who have been invited,"Lulume told journalists.
"Others who have confirmed are Fikile Mbalula from South Africa, Dr. Paul Williams from the British House of Commons ,ambassadors and heads of missions."
Museveni tormentor
Last month, Paul Daniel Williams, a Member of Parliament United Kingdom, tasked the United Kingdom government to use the Commonwealth Heads of State and Governments Meeting (CHOGM) at Buckingham Palace, to tell Ugandan president, Yoweri Museveni to relax his power grip.
During plenary session, Paul Daniel Williams who is an MP for Stockton South moved government to address the Uganda leader against continuing his stay in power.
"Will government use the CHOGM to give a message to President of Uganda Yoweri Museveni that after 32 years, he has become a barrier to his country's development. Good governance includes leaving power," Williams asked.
According to Democratic Party, Williams will be among the guests and speakers at their reunion function in Kampala later this month.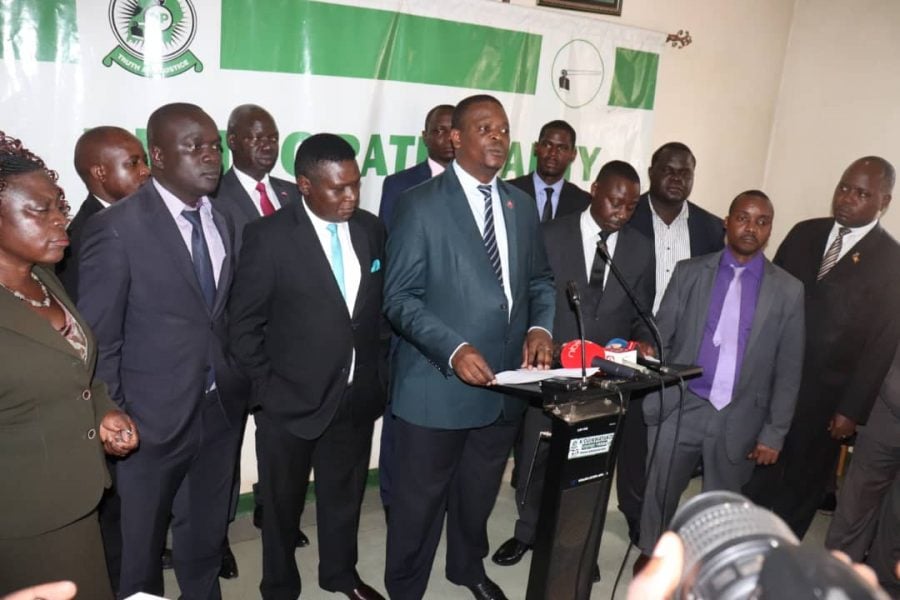 The party officials said some of these guest will have a chance to give speeches at the reunion
Speaking about the function, Democratic Party president Norbert Mao said the unity is not for fighting anyone but to lead them take over power.
"We need to be united before we reach the bridge and beyond it (bridge) is the new Uganda," he said.
"The reunion is not an end to itself but there is a purpose for it."
The country's oldest political party has in the past years been marred with differences and fights among party members which could partly be blamed for their failure to capture power despite having a strong support base.
In all the previous presidential elections save 2016, DP has had a candidate but none has come close to taking the highest seat in the country.